Two new comedies have been announced this week: Colin From Accounts and We Interrupt This Broadcast.
Colin From Accounts, available from 1st December on Binge, stars Patrick Brammall as Gordon and Harriet Dyer as Ashley, who are brought together when Gordon accidentally injures a dog. Based on the trailer, this looks like the kind of rom-com/dramedy Hollywood used to churn out by the dozen. Expect occasional comic scenes and the mild peril of will- they-won't-they.*
In more interesting news, Seven unveiled their 2023 upfronts last week, including the rumoured new sketch show We Interrupt This Broadcast:
Get ready, Australia. We Interrupt This Broadcast is a long-overdue comedy series that makes fun of Australia's favourite (and least favourite) shows. As the world grows ever more self-serious, We Interrupt This Broadcast promises to reboot and revitalise a long-standing and near forgotten Australian tradition: taking the piss out of everything, including ourselves! With our televisions, computers and phones creating the white noise we now call content, there's no shortage of stuff for this irreverent, accessible and occasionally absurd series to lampoon. Showcasing some of Australia's most versatile comedy talents, including Christie Whelan Browne, Bridie Connell, Michelle Brasier, Adele Vuko, Duncan Fellows, Greg Larsen, Ben Russell and Bjorn Stewart, We Interrupt This Broadcast is produced by Helium for the Seven Network.
With alumni from Mad As Hell, Tonightly, Aunty Donna and At Home Alone Together on board, We Interrupt This Broadcast has potential. But whether it's a good program or not will depend on whether Seven is prepared to let the team do interesting things. Phrases like "occasionally absurd" and "accessible" do not bode well in that regard.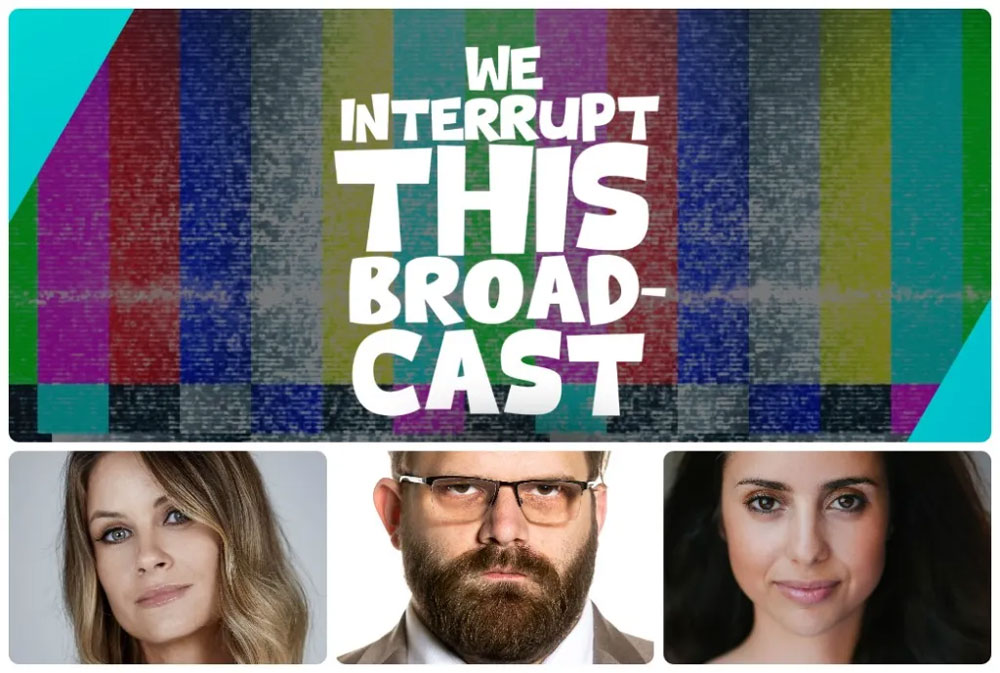 Seven has a solid legacy of sketch shows – Fast Forward, Full Frontal, Kinne – but these all relied far too heavily on parodies of TV shows, catchphrase comedy and repeated sketches. What we don't need is another sketch show spinning a half-arsed parody of a reality show across multiple episodes. Especially if the only real joke in that parody happened in the first half of episode one.
Sketch comedy is a rarity on Australian television now, so we're pleased by this announcement and wish the cast and crew well. It's just…please don't fuck this up!
---
* They will.