2021 was a year when Australians desperately needed a good laugh. Fortunately, we had Australian comedy to laugh at. Though we possibly might have just been laughing at the idea of "Australian comedy".
Yeah, we really should just leave it there. What more is there to say? Not a lot if you were expecting anything positive, because there simply wasn't a lot of Australian comedy around. The boost that the on-air side of the industry received in 2020 with a burst of bonus covid programming faded away, while the realisation that comedy on the commercial networks – 7Mate aside – is completely and totally dead finally sunk in. We don't even get two seasons of Mad as Hell in a year any more; more like what the hell?
The long-standing policy of trying to cram every single format into every single show continued, creating a thin but steady trickle of series that were possibly trying to be funny on occasion but it was hard to be sure what with all the dramatic looks and dramatic moments and dramatic music and the feeling that everyone thought they were making a drama but hey, it wouldn't hurt to have the supporting cast raise the tone of their voice when they got to the end of a line to make it sound slightly akin to a joke.
Not that these shows would have been much improved by trying to be funny if the standard of the handful of other programs doing the rounds is any guide. Working Dog might have figured out how to make panel comedy work in this country, but it hasn't stopped the ABC from doing a crap job making the same show (usually with Wil Anderson hosting) over and over again. Is 2022 the year when The Weekly finally becomes half an hour of Charlie Pickering broadcasting solo from his home office via Zoom? Let's not find out.
It's tempting to blame all this on global factors, because television is now a global business. You know what doesn't travel globally? Comedy. Comedy is largely a local product for local audiences who will get the references and jokes. Go into a production company with a decent idea for a hilarious comedy and they'll say "but for the exact same money we can make a drama about a cop who returns to their rural home town to investigate a murder only to discover the darkness goes deeper than blah blah blah and earn four times as much back". How do you counter that? Not with fucking Corona Cops.
But time and time again in 2021 Australian television served up seemingly promising comedies – or even just possibly amusing dramedies – only to run out of ideas by week three. Pick an episode, any episode; you won't need to watch more than one. Show after show stumbled along, tried to pull a shock twist in the second to last episode (everything you thought you knew about the premise was wrong! Maybe someone dies!), then end on a note that leaves the door wide open for a follow-up nobody could possibly give a shit about.
It's almost as if what passes for television comedy is being run by funding bodies on behalf of "the industry" with the audience as an afterthought at best. But surely not; if that were the case then we'd be faced with nothing but unfunny sitcoms straining for "youth relevance", panel shows designed to promote ABC celebrities, toothless news satires propping up the status quo, and Peter Helliar as Australia's gangster of love.
Shit. At least there's always Fat Pizza.
Shit.
Worst Sketch or Short Form Comedy
Runner-up
The Moth Effect
10.3% of the total votes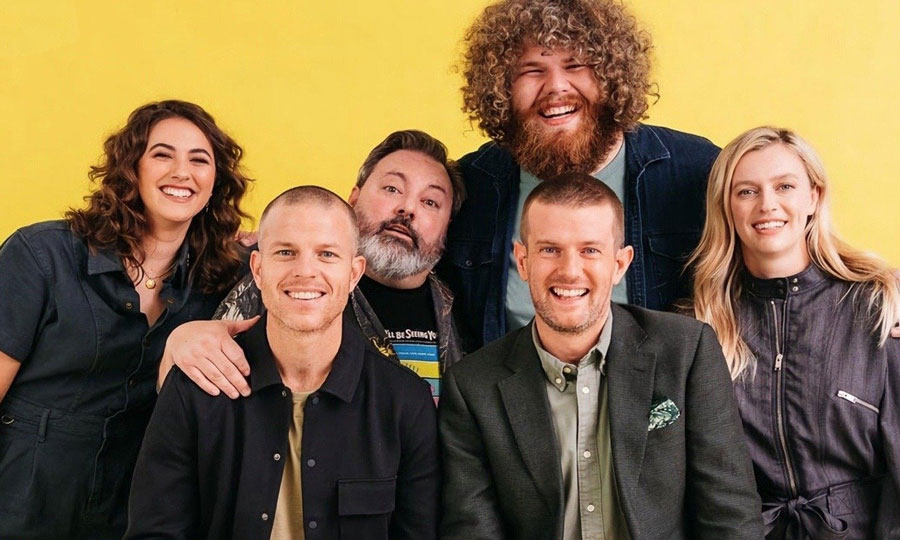 There's nothing wrong with making a high concept sketch show, but if you forget the sketch show basics, like editing out bad gags, you're screwed. This sloppy approach to craft, along with the dull, actorly performances, meant that the few decent comic ideas in The Moth Effect were stretched beyond breaking point and quickly wore out their welcome.
Runner-up
The Weekly/The Year with Charlie Pickering
41.4% of the total votes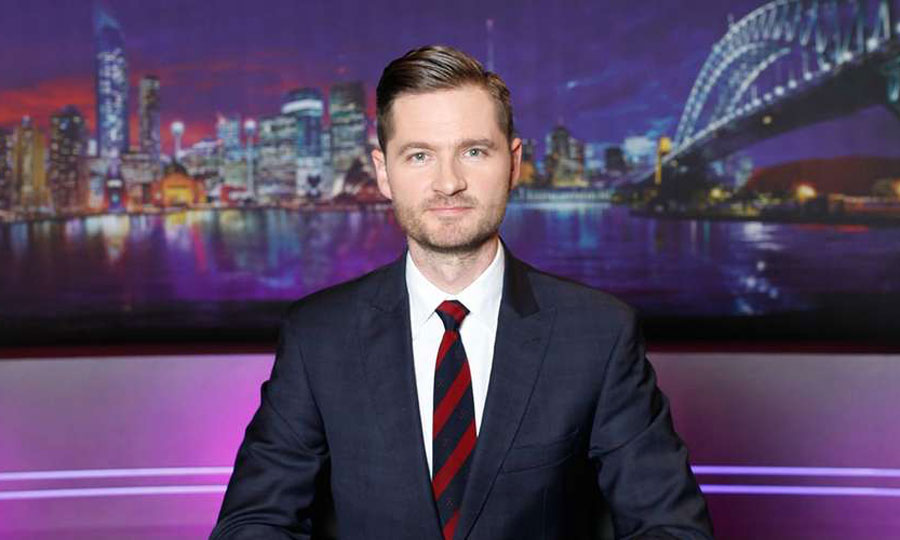 Wearing out its welcome is something The Weekly did years ago and yet its familiar mix of packages about topical issues, overdubbed news footage and the odd decent guest commentator trudges on. Occasionally there's a slight format change, where they start listing the week's top stories by date or in alphabetical order or something, but it makes no difference. The fundamentals of this show are broken. It should have been axed years ago.
Winner
Ja'miezing
56.9% of the total votes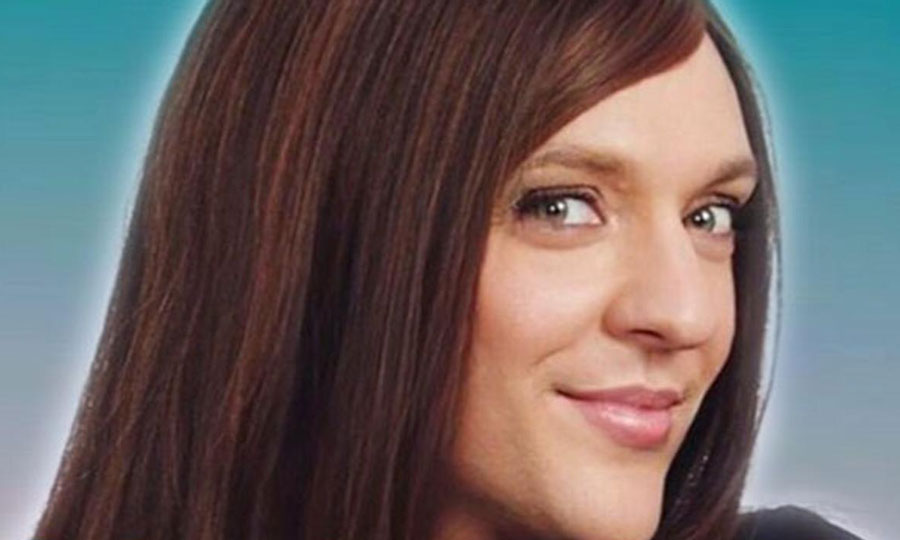 For more than a decade, Chris Lilley and the television industry who enabled him thought it was okay for Chris Lilley to impersonate people of other races. Now that the television industry's been shamed into realising it's not okay, and Lilley's effectively been shut out of the medium, he's moved over to podcasting where he has total creative freedom to do whatever he wants. Interestingly, and perhaps ironically, in Ja'mizing he's exploring white privilege. Sort of. Because being Lilley, his take on white privilege is never going to be one of punching up. Oh, no. We're expected to love spoilt rich girl Ja'mie King as she forms questionable relationships, burns through Daddy's cash, and has tantrums about nothing. This show isn't funny, it's just sad. And now it's into a second series and being monetised. Unsubscribe.
---
What the voters said about Ja'miezing
Ja'meizing is proof a tired idea can get even more tired.
If Chris Lilley can get away with rebirthing Ja'mie, god help us if he attempts a podcast based on Jonah From Tonga. So let's just stop it now.
People seem to talk about Chris Lilley as if he's jumped the shark or as if the reckoning of his racism has incidentally timed out with a decline in the quality of his work. He was never good.
---
Runner-up
How To Stay Married
21.8% of the total votes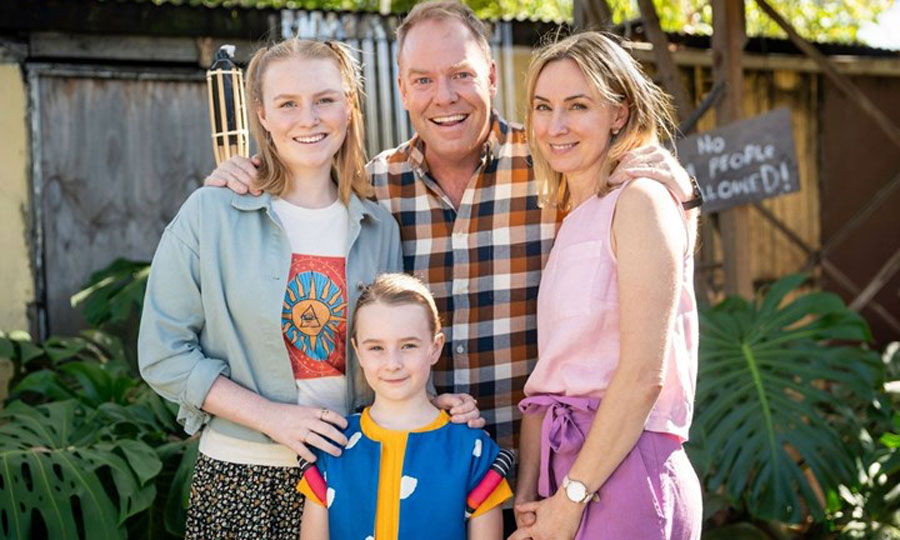 For a show titled "How to Stay Married" this sure did serve up a heck of a lot of reasons to kick Peter Helliar's character to the curb. It's almost impressive that in a sitcom where a woman wrote a book about her husband titled TOTAL FUCKWIT (or something like that) and then had it published by a major publishing house where the publicity campaign was basically "Yes, this fuckwit is a real person, look there he is over there", every single episode left you siding with her 100%. It was basically one of those prestige suburban housewife murder dramas, only we never got to see her stab him.
Runner-up
Australia's Sexiest Tradie
23.6% of the total votes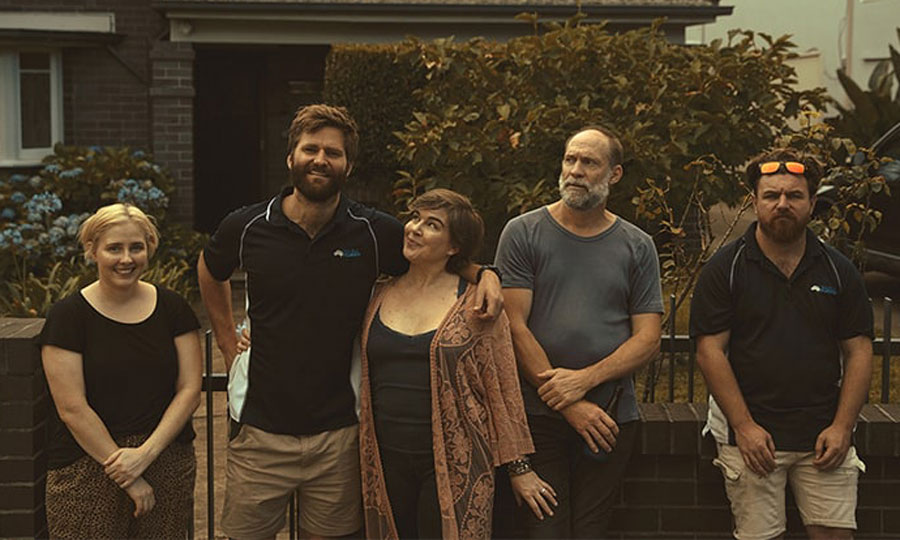 Australia's Sexiest Tradie tried to do too many things. On the one hand, it wanted to be a broad comedy about idiotic blokes, fame-seekers, and social media influencers, and on the other hand, it wanted to be a gritty exploration of alcoholism and male violence. Yet every time it made a noble attempt to explore the latter, it then cut to a scene where the lead character did something like shit into a vase. Sure, the vase shitting bit was funny, but boy was the cut back to the serious stuff a gear crunch.
Winner
Fat Pizza: Back In Business
36.4% of the total votes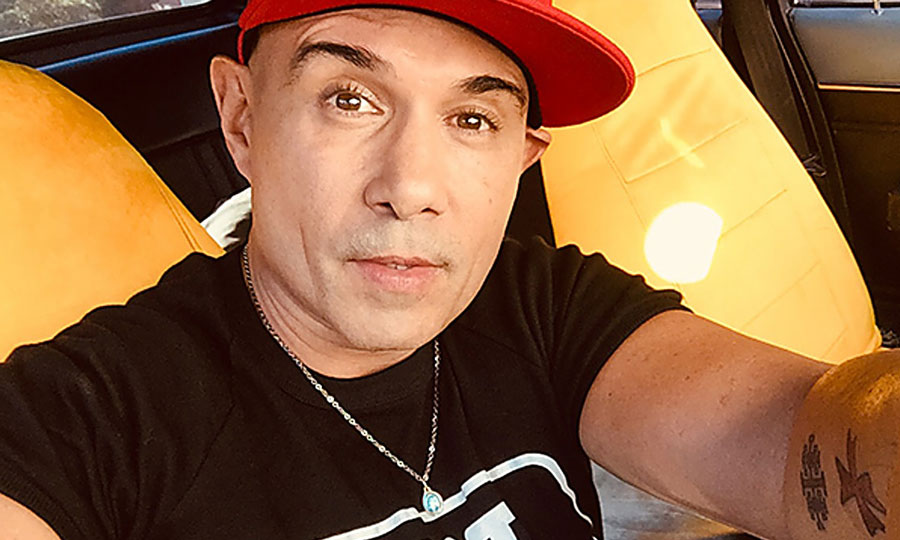 How do you make seven episodes out of enough footage for maybe five and a half? Let's find out! Okay, there were just a shitload of flashbacks and recaps and a "story" that involved an evil clown standing in the exact same spot in the sewers for the entire series. Once upon a time, the Fat Pizza crew were a half-decent collection of comedy characters who all got their own comedy subplots: now it's just Pauly and a couple of silent badasses who help him in the big fight scenes (why are there fight scenes?), which is obviously way funnier.
---
What the voters said about Fat Pizza: Back In Business
You know you're having a bad day when Paul Fenech gets another series lit, but it's exactly the same as the last series.
With Local Council to join Pizza and Housos in the Paul Fenech Extended Universe (PFEU), mostly I'm just waiting for the Swift and Shift Couriers reboot. C'mon Paul, 2 Swift 2 Shift, it's not like it requires more effort than your usual.
His most unwatchable series to date!
---
Worst Panel, Game or Stand-up Show
Runner-up
Gruen
28.1% of the total votes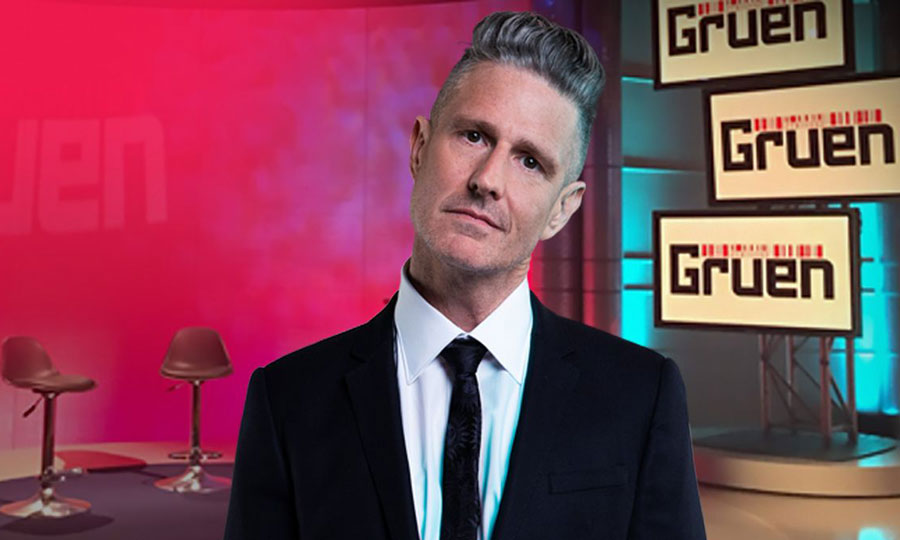 In a sane world, a TV show which exposes how the advertising industry rips off and manipulates the public would result in a Royal Commission into the advertising industry. The fact that it doesn't, and that this show is viewed as amusing entertainment, is largely the fault of the audience, who seem impossibly tolerant towards the various smug "creatives" who come on each week to tell us why advertising is brilliant and not at all a cancerous sore on our society.
Runner-up
Hughesy, We Have A Problem
35.9% of the total votes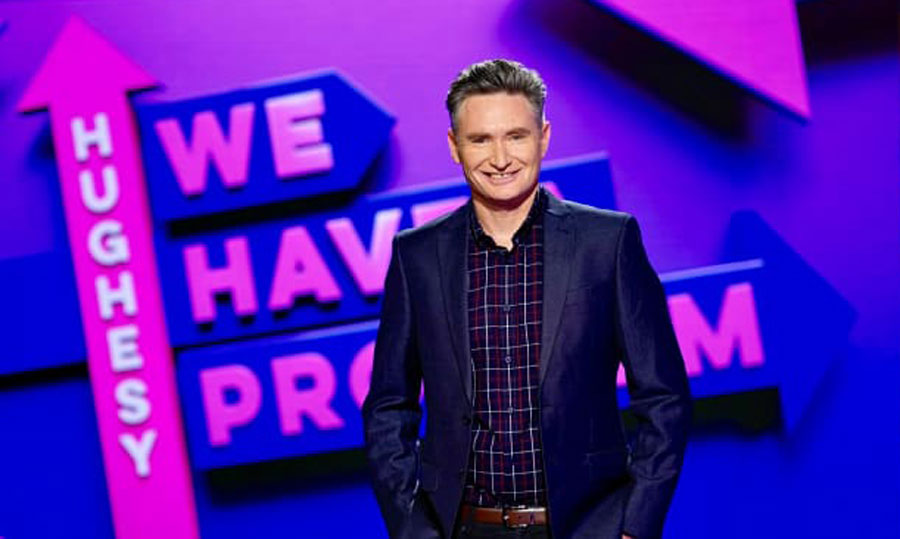 "Comedians solve B-list celebrities' problems" sounds more like the premise of a podcast you can't be bothered to listen to than the premise of a TV show. Except this was a TV show on Channel 10 in 2021, so why are we surprised? The only positive thing we can say about Hughesy, We Have A Problem is that the panel was funnier than the panel on Question Everything. Not that that's much of a compliment.
Winner
Hey! Hey! It's 50 Years
64.1% of the total votes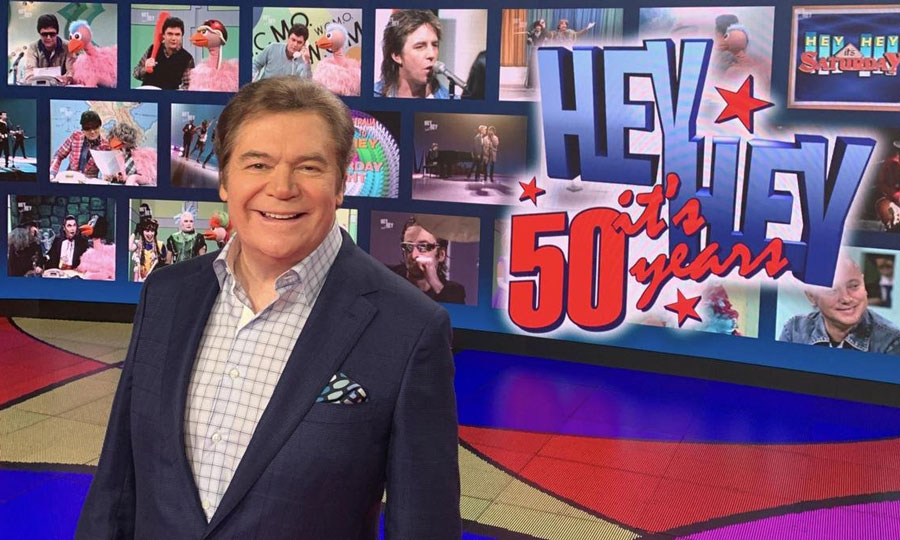 These days it's fashionable to slag off Hey Hey it's Saturday because of all the racism and misogyny and workplace bullying. We say: what about slagging it off for being unfunny garbage? Even in highlight package form it was impossible to miss the way there was maybe one decent joke for every ten catchphrases or random interjections from John Blackman. Every single cut to a cast member was so they could agree with Daryl, the musical numbers were bad at the time and are worse now we're expected to be nostalgic, and Daryl is no damn good at all. So of course it's coming back this year: Daryl Somers is literally the only person left who cares about what goes to air on Australian commercial television, and he only cares that it's him.
---
What the voters said about Hey! Hey! It's 50 Years
This show was racist when it was last on and that hasn't changed.
Things we don't need this century.
Let it go, Daryl.
---
Worst Topical or Satirical Show
Runner-up
Sammy J
19.22% of the total votes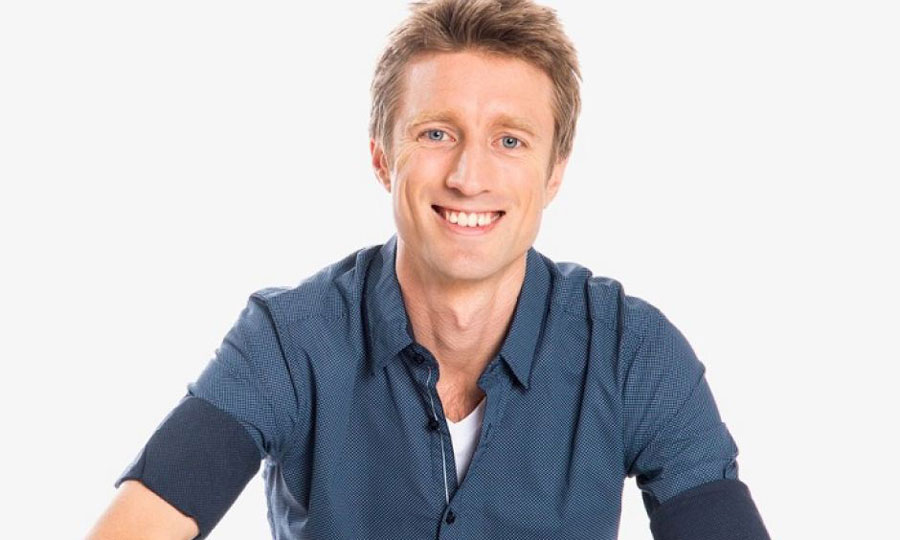 ABC radio in Melbourne is currently running a promo for Sammy J's breakfast radio show in which a caller rings up to complain that Sammy J keeps playing these irresistible earworms of his own creation that are making his listeners' lives a living hell. They then play one of these earworms, which would be best described as "six words strung together to create a kind of audio caption". Similarly, Sammy J's satire feels like a kind of audio caption to the news; it's not wrong, but it's not exactly necessary either.
Runner-up
Cancelled!
26.9% of the total votes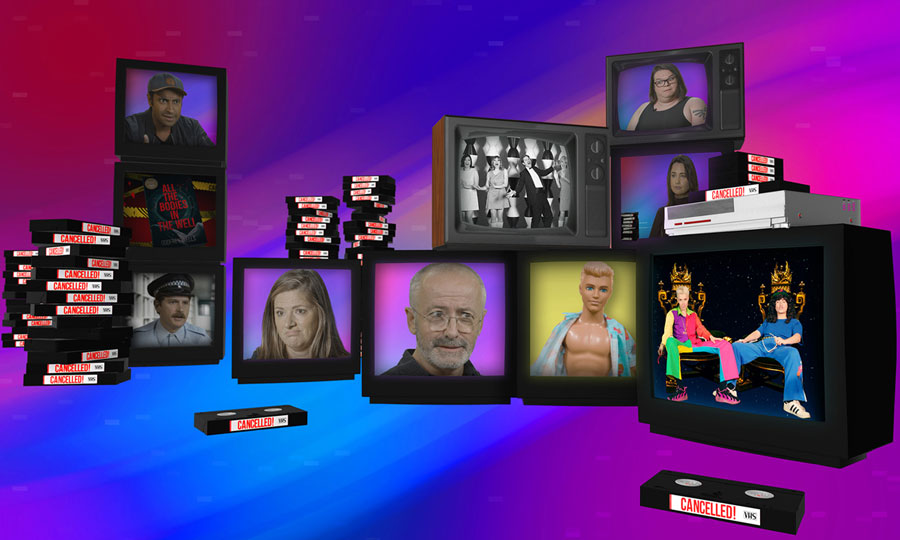 We honestly had to go back and look this one up, that's how big of an impact it made on us. Which it seems makes us the big winner in this category, because who would want to have this tragic excuse for a parody of a talking heads doco living in your brain rent free? Then again, do you know how hard it is to google a TV series called "Cancelled"? Waste of at least ten minutes, which is ten minutes more than this shonky parody special deserved etc etc lets move on.
Winner
The Weekly/The Yearly with Charlie Pickering
50% of the total votes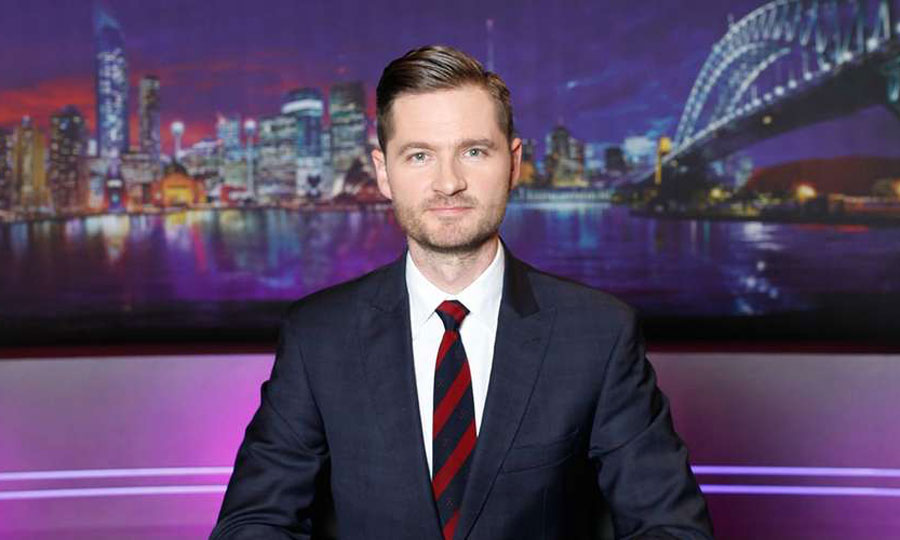 Oh fuck, here we go again. You'd think a show that still doesn't know what the hell it's doing – the big desk is back! let's start with a list! remember when we used to do interviews and also comedy interviews? Briggs! do we even need other cast members? – after six years would be a lot more interesting than this. Of course, the real problem is that the core of the show is garbage and has been since day one. This takes the absolute worst of the ABC news mindset – that mildly right-wing, "the Liberals are good economic managers", everything should be viewed through the lens of small business and the upper middle class approach that stinks up a lot of their political coverage – and then somehow dumbs it down even more for da yoof. It is a waste of time, money and effort, and the ABC will never let it die.
---
What the voters said about The Weekly/The Yearly with Charlie Pickering
Having a prime time slot and the resources of the ABC at your disposal you need to be serving up something juicy, not just a roundup of what happened that week.
What a waste of funding and talented writers that Charlie Pickering is afforded a news show from the ABC's comedy budget.
Charlie Pickering is unlikable and consistently terrible.
---
Worst Comedy Film
Runner-up
Fraud Festival
25% of the total votes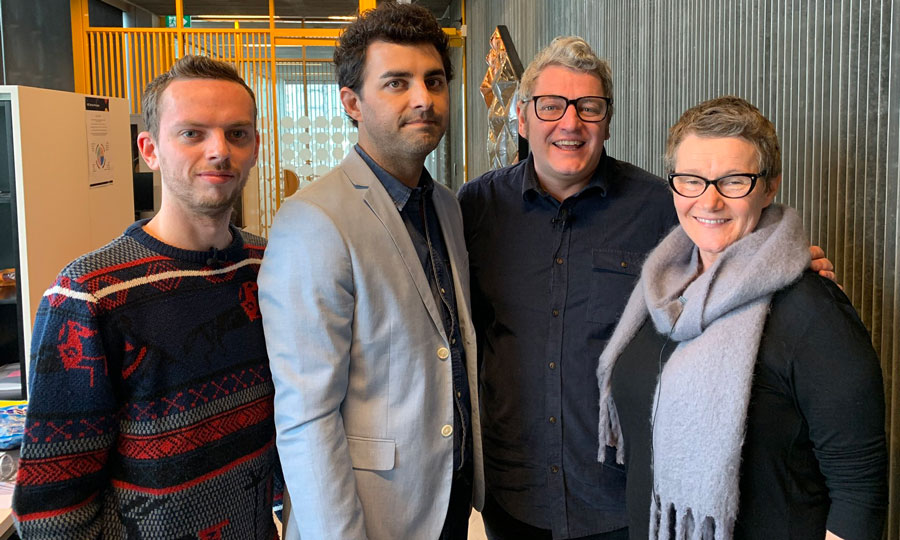 Hey, this wasn't that bad! Yes, it was largely just a loose collection of funny bits held together by an extremely thin plot, but that's most decent comedy movies. The important thing to stress here is "funny bits" which neither of the following films had. Then again, comedy movies are totally dead now, try to tell anyone under fifteen about the existence of "funny films" and you might as well be trying to sell them a penny-farthing bicycle.
Runner-up
June Again
29.2% of the total votes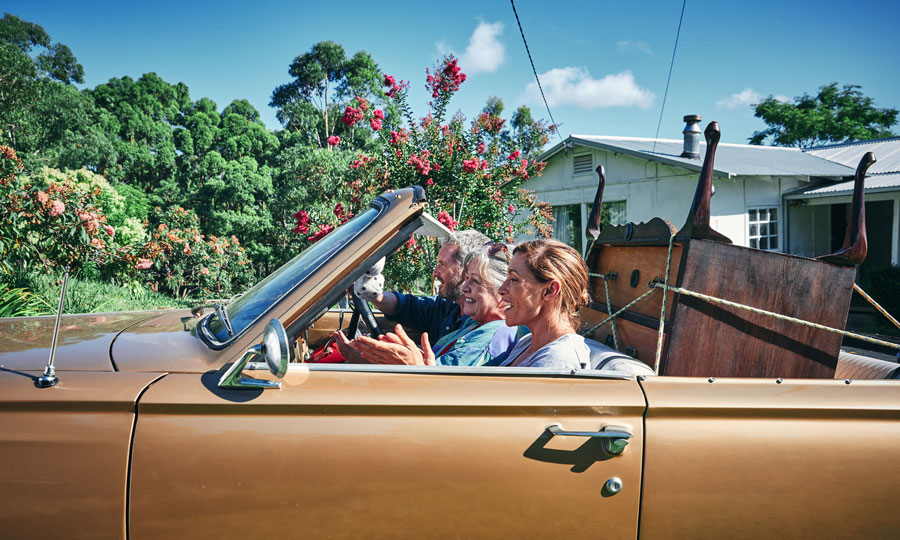 There have been so many movies about people with Alzheimer's over the last few years that there's easily enough material out there for a straight-up parody of the genre. Oh, but if only this had been such a film! Instead, it's a supposedly feel-good story where a dementia patient suddenly gets her mind back and races around trying to put things right (that is to say, barks orders at everyone) before she loses it again – which she does at a shabby backyard party for maximum pathos. Guess we forgot to laugh.
Winner
Long Story Short
33.3% of the total votes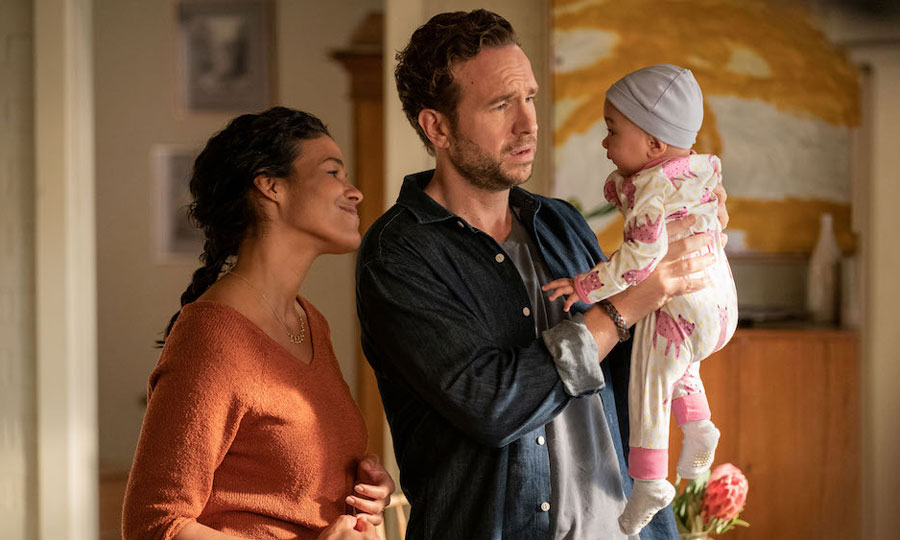 The deal is this: thanks to a magic curse or whatever, our hero is constantly jumping forward in time, checking in on his (rapidly deteriorating) relationships every few years while rarely leaving his apartment because this movie cost $12 to make. But clearly he still exists during the in between periods so he can run his relationships into the ground, so for everybody else it's like every couple of years or so he loses his memory of what's been going on, runs around like a lunatic for an hour freaking out, then his memory comes back and he goes back to normal. Unfortunately, despite some okay performances this is a movie that is about teaching an annoying chump to get his shit together; do that on your own time instead of wasting ours.
---
What the voters said about Long Short Story
One of those godawful romcom/twist/time travel big finale films.
Oh great, a high concept romcom. Just what we needed.
South Korea is leading the world with its TV, music and movies, which is extraordinary when you think they are speaking and singing in a different language other than English, French or Spanish. Yet Australia is so far behind when it comes to art and entertainment, no one anywhere in the world can name a decent movie from at least 10 years ago. RIP Australian cinema.
---
Best New Comedy
Runner-up
The Back Side of Television/The Last Year of Television
19.7% of the total votes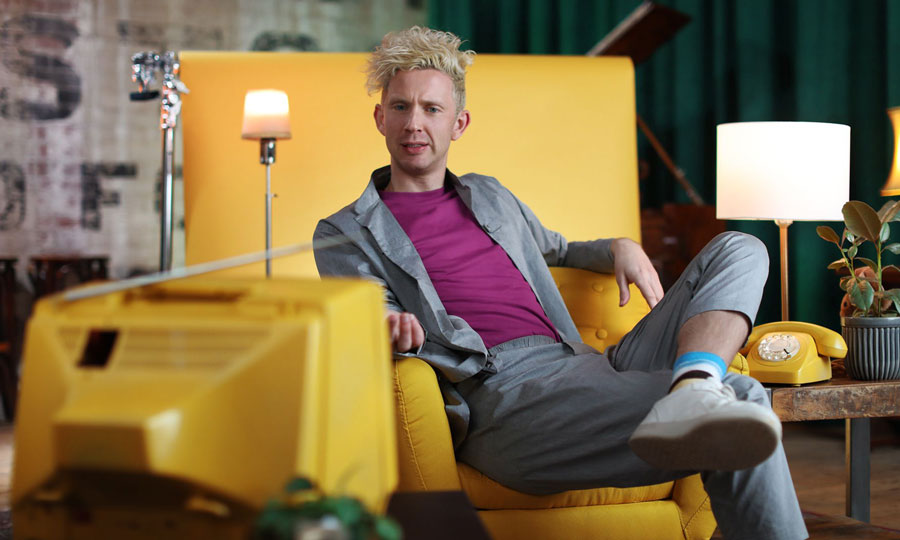 After a low-key but well-made end-of-year round-up with 2020's The Last Year of Television, it's no surprise that Mitch McTaggart got a full series (if you can call three episodes a series). The result was a well-researched and bitterly funny deep dive into some of the reasons Australian TV needs to take a good hard look at itself. It's the kind of show The Weekly should be. It focuses on the real problems and isn't afraid to rock the boat a bit. Imagine what Mitch would do if he was hosting a weekly satire program? We can dream…
Runner-up
The Cheap Seats
21.2% of the total votes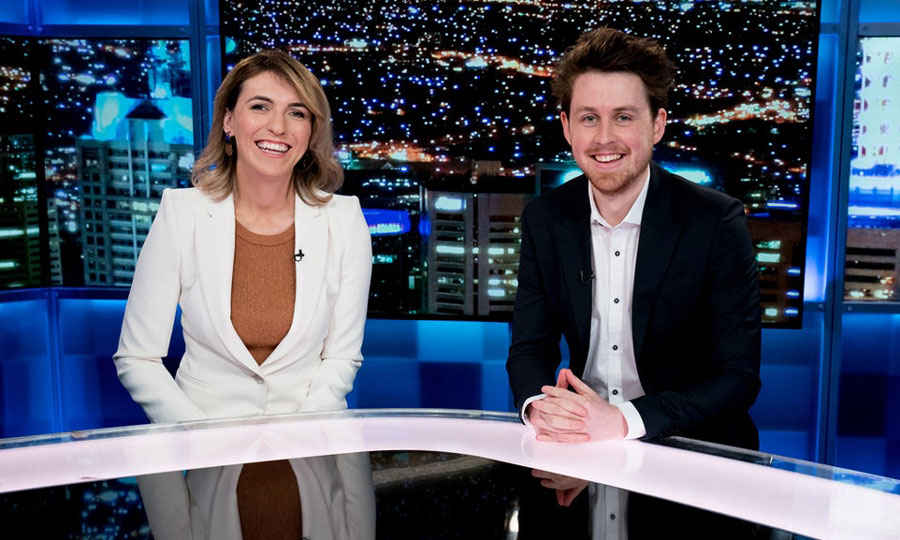 It shouldn't have been a surprise that the team who made panel shows funny again with Have You Been Paying Attention? could do the same with clip shows. The Cheap Seats was great right out of the blocks thanks to the long-honed skill of the team behind it, and their rock-solid commitment to being funny as often as possible. The fact that this feels like a revolutionary approach to comedy says so much about where Australian comedy is right now.
Winner
Fisk
47% of the total votes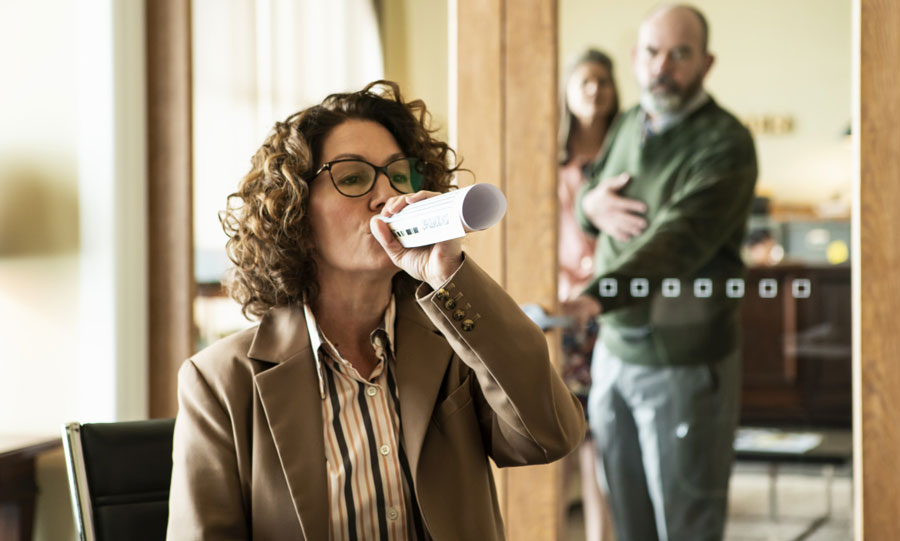 Expertly-crafted scripts, great performances, a popular and critical hit which rated well, Fisk is one of the best Australian sitcoms for years. The key to Fisk's success was its attention to detail, from its well-observed and recognisable characters to the background gags and Kitty Flanagan's brown suit. But while Fisk was Kitty and Penny Flanagan's baby, and Kitty Flanagan was the star, the show also benefited from its ensemble cast: a veritable who's who of Australian comedy. This show was an absolute triumph in every way.
---
What the voters said about Fisk…
Fisk was a back to basics sitcom that delivered.
Thank you Fisk for making us laugh, which shouldn't be that hard for many other sitcoms to be able to do.
Fisk is one of the funniest sitcoms I've seen for a while.
---
Best Comedy
Runner-up
Have You Been Paying Attention?
20.8% of the total votes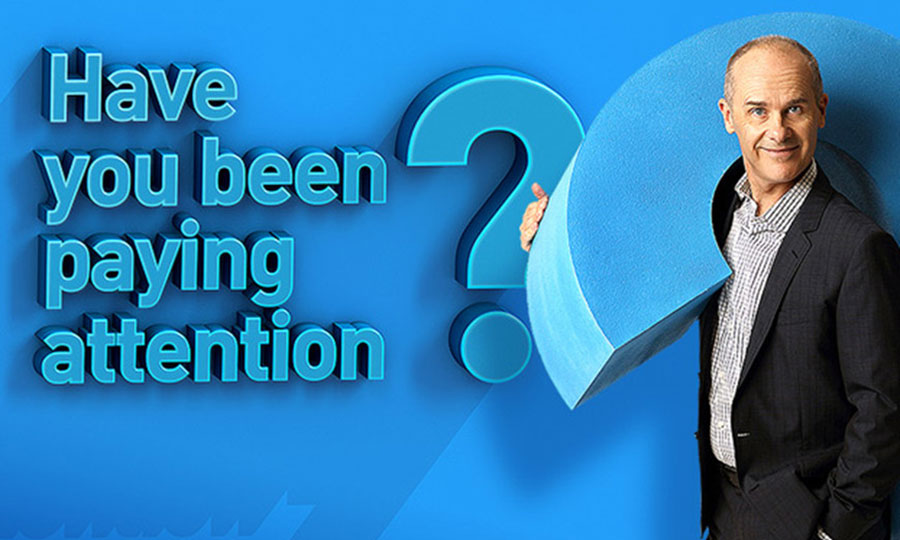 2021 saw HYBPA back to in-studio appearances, which probably improved the on-screen chemistry slightly but by now it's such a well-oiled machine it was hard to be sure. Basically, this is the only remaining reason to watch commercial television, a rapid-fire joke machine that has so many comedy options going at once it's no surprise they spun off a chunk of the show into The Cheap Seats and didn't miss a step. Whether you're watching for the summary of the week's news, the jokes about how old Tom Gleisner is, the advertorials that somehow manage to also get laughs, or the constant reminder that a show that makes the news of the week entertaining has literally been the ABC light entertainment department's only goal for the last 25 years and they still can't produce a panel show a third as good as this, it's essential viewing.
Runner-up
Fisk
27.3% of the total votes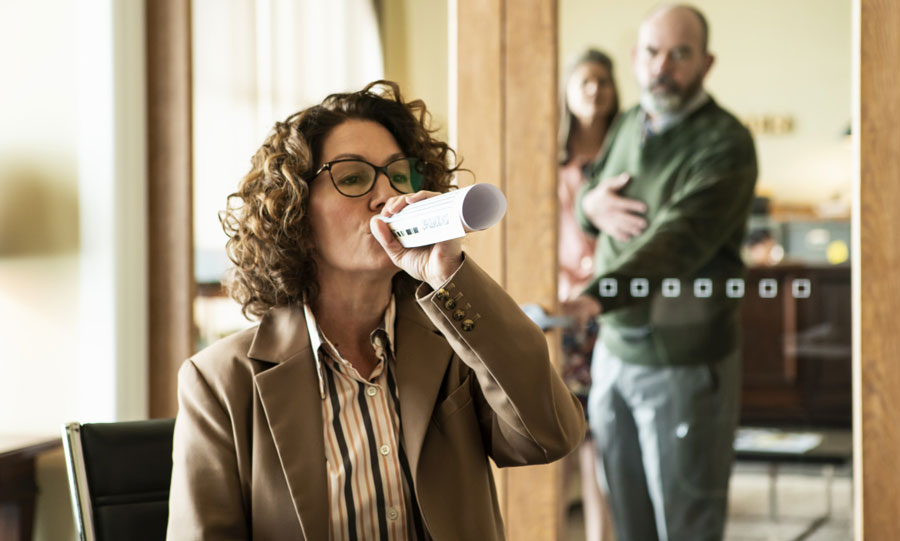 Who knew an Australian sitcom could be funny in 2021? With Fisk we were given a much needed reminder that Australian situation comedy is a thing that can exist in fact as well as theory. It helped that it was a series that set out to be funny instead of advertising South Australian wineries or something; it also helped that it had a great cast, sharp writing, and actual comedy characters doing things that were funny to watch. If that sounds a little basic, you're one of the many lucky people who missed out on… let's say Fat Pizza, but pretty much any other Australian sitcom works just as well. Fisk was a much needed ray of sunshine in 2021: we can't wait for season two.
Winner
Shaun Micallef's Mad As Hell
62.3% of the total votes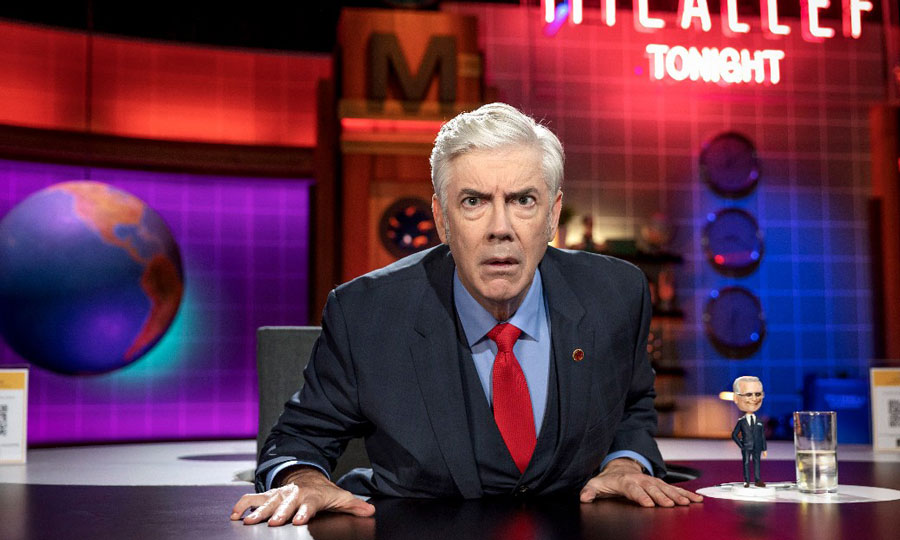 It's tempting to praise Mad as Hell for its consistency; every year it's a deserving winner. But a big part of why it's continued to go from strength to strength is the way it keeps moving forward. Where other long running series either stagger around trying to figure out a reason to keep going or polish their fixed format to a bright shine, Mad as Hell is constantly chopping and changing, driven by a writing team that knows when an old idea has run its course and when a new one deserves a little more time in the spotlight. It's also the rare Australian news-based comedy that actually has an opinion on the news it covers: as the current federal government repeatedly fails to govern, Mad as Hell has responded to the increasingly pathetic state of affairs with a totally appropriate despair that's often startling in a media landscape mostly committed to sucking up to power. Plus it's still piss-funny. To quote the Prime Minister, Scott Morrison: "As long as they don't touch Mad as Hell, [we're] happy".
---
What the voters said about Shaun Micallef's Mad As Hell
Mad as Hell has that surreal/critical edge to the writing, the skill and dedication to the performances, the unashamedly cheap and cheeky production values the ABC should do more of, and more!
Have to respect that after 13 series, Shaun and the gang refuse to phone it in.
No contest – Shaun and team reigned supreme.
---
We asked our readers… What did you think of comedy on 2021?
Considering the conditions, we did good, Australia.
In feature films, as in low budget Australian, it is nowhere. As for TV/episodic stuff I wish the newer types of comedy would either tackle an important social issue (housing, poverty, energy/climate, political parties/electoral representative democracy), or go fully absurd, or try to weave some subtlety in to the more shouty/screaming aspects of modern life. Peep Show is my favourite for this. It had the tantrums/outrage, but also the analysis, the comedown, the retrospective. Follow the dramatic techniques for a story but play it for comedy. And if you want to make drama make drama. Drama has funny elements but if you are waiting for the funny to happen it's just annoying.
Getting better – more shows like The Cheap Seats please!
Same as recent years. The good stuff was really good.
Pretty shit – especially stand up comedy as evidenced by the guests on Question Everything (the exception being Aaron Chen).
Australian comedy overall, continues to be absolutely dreadful, as the same unfunny people shift around the deck chairs making boring content.
Comedy in 2021 is much like the previous five years. Non existent. Unfunny, uninspiring, unpleasant, unimportant and lacking genuine creativity, talent and ideas. When even young people are longing for the good old days of Hey! Hey! it's Saturday, that says all you need to know about the direction of comedy in this country.
Is it comedy or quirky drama?
It's good to see a whole bunch of new people getting a shot in, but still nothing that broke through or was as memorable as Aunty Donna's Big Ol' House of Fun or Fisk.
Great year for sketches and podcasts, but a terrible year for panel shows. It was like all the shows were scared to be funny or have banter and just wanted to be stale and bland, a lot of talented people just answering questions or reading scripted jokes. But the sketches and podcasts seemed to really step up this year and carry some of the slack.
The above is a selection of the many comments we received. Thank you for voting and commenting, now comes 2022…