Short-run Australian TV series often start well, leaving us with high hopes and keen to see more, before they crash somewhere around episode two or three, and then slowly burn out over the rest of the run (a big hello to everyone who sat through all of Content). But this is not the case with Sarah Kendall's Frayed which continues to be a perfectly balanced mix of drama and comedy full of well-drawn characters.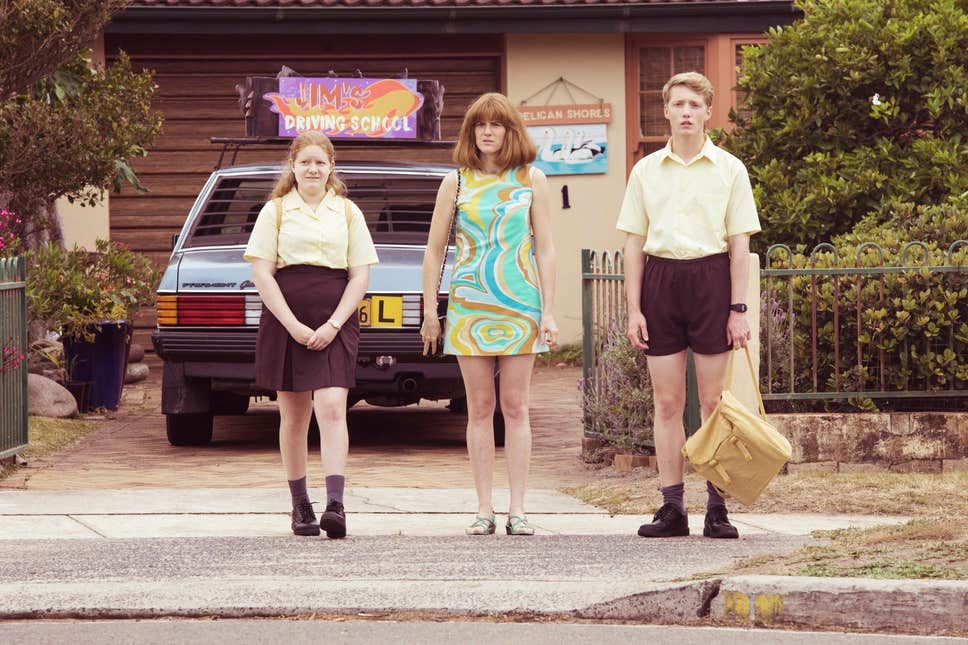 As Sammy (Kendall) sinks back into the life in Newcastle she left behind 20 years previously, we start to understand the drivers for her departure, one of which was abusive sexism. Her new boss, local MP and former schoolmate Chris (George Houvardas), is profoundly chauvinist, alternately belittling her sudden drop in social status and trying to woo her. Puffed-up by his own success, Chris manipulates Sammy into visiting his glamorous home (well, glamorous for Newcastle in the 80s), where he happens to be entertaining a bunch of old school friends by the pool. How he enjoys telling them that Sammy, once the most popular and wanted girl in school, now slaves away for the pitiful wage he gives her.
Meanwhile, Sammy's idiot brother Jim (Ben Mingay) – also an abusive chauvinist but in a quite different way – has been convinced by his dodgy girlfriend Bev (Doris Younane) that Sammy is up to something, probably trying to get ownership of their Mum Jean's beachside house – and he's determined to prove it. While back in London, Sammy's lawyer and former shag Rufus (Robert Webb) isn't being entirely honest with her about the state of her late husband's affairs – and looks set to diddle her out of what little she still has, to impress a woman. But will Sammy find out what Rufus is up to in time to stop him?
There's a lot going on in Frayed – in this review we've barely got time to mention Jean's (Kerry Armstrong) struggle with alcoholism, or her potential hot new boyfriend (Dalip Sondhi), or what's happening at school with kids Lenny (Frazer Hadfield) and Tess (Maggie Ireland-Jones) – but one thing's for sure, the main thrust of this series is women triumphing over the odds (i.e. men). Or at least giving it a red-hot go.
The alliance between Sammy and fellow MP's assistant Fiona (Diane Morgan) is key to this. As are other stand-out female comedy roles, like ex-boyfriend Dan's mad Mum (Maggie Dence) and Jean's over-enunciating Christian friend Shirley (Geneviève Lemon). More so than any other Australian-made dramedy for a while, this is all in the casting. And that brilliantly crafted script.
Frayed was yesterday announced as a nominee for Best Comedy Program at the AACTA Awards, up against The Letdown, Rosehaven, Sammy J and Utopia. Should it win? Definitely.