You might say there's been a bit of a mixed reaction to the new series of Rake. Not all fans of the series have warmed to Cleaver Greene's move to Canberra, and the show's writer Peter Duncan appeared to apologise to viewers in an interview with the Daily Telegraph last week. He later clarified what he meant to TV Tonight:
"No apologies": Rake creator stands firm behind latest season

EXCLUSIVE: Rake co-creator Peter Duncan is standing firm behind the fifth and final season of the ABC drama amid media reports he had apologised to viewers.

Yesterday the Daily Telegraph suggested Duncan had apologised to viewers who had not warmed to Cleaver Greene's (Richard Roxburgh) shift from Sydney lawyer to Canberra independent senator.

"I can see why people might be disappointed but we're having fun with it, so I'm sorry," he told the Daily Telegraph.

But yesterday Duncan clarified to TV Tonight that remark was no more, no less than a 'throwaway' line.

"I don't want anybody to be disappointed… that's what that remark was about," he said. "But I'm certainly not apologising for the show, and I have no regrets about any of the decision that we've made."
As fans of the show ourselves, we can understand why audiences may have been a bit reticent about the new series. The opening double episode (about the visit to Canberra of US Defence Secretary Linus Potemkin) was a bit…messy? But since then, it's been very much business as usual: Cleaver gets himself into a complicated situation, potentially facing bankruptcy or jail, and then gets himself out of it via clever, if slightly dodgy, means.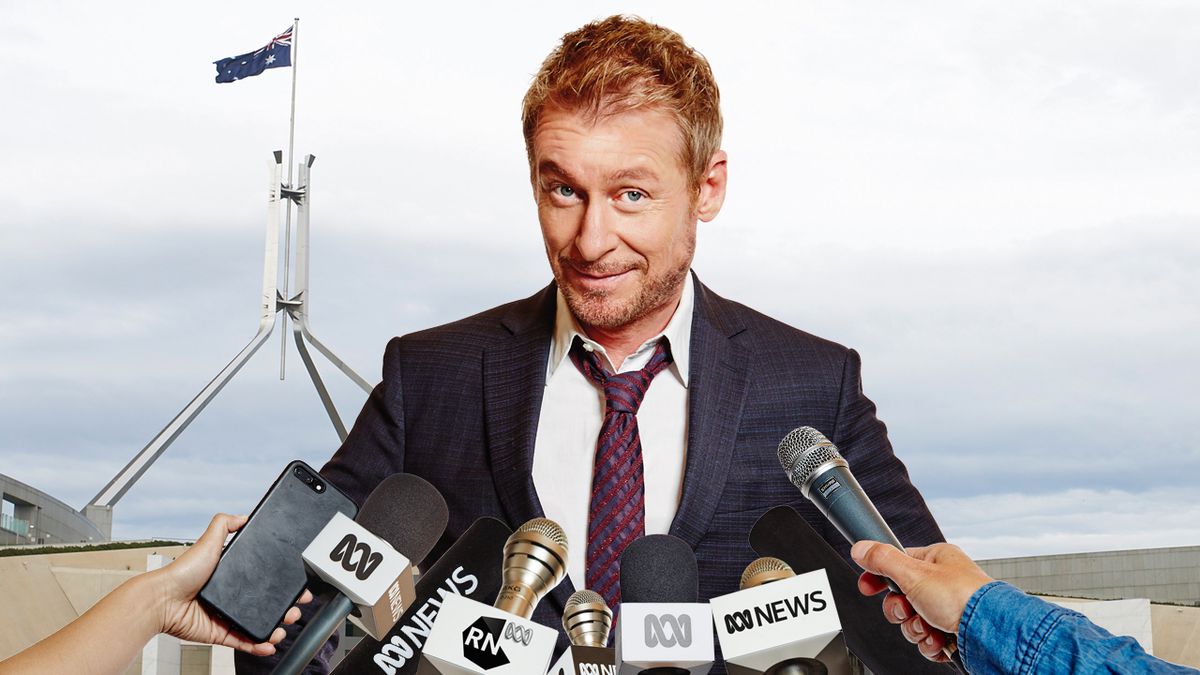 So, what's not to like? Maybe it's the fact that we'll clearly be seeing more of Defence Secretary Potemkin (Anthony La Paglia) in the series but, so far, he's been a weird character at the centre of weird storyline.
We can buy that a US politician was mates with Cleaver 20 years ago and that any mate of Cleaver's would prefer to skip out on his bodyguards and the political summit he's attending and go party, but the bit where Potemkin spent a few nights living in a cheap motel seemed more like the move a character in a serious drama would make. A serious drama about a guy having a breakdown, we mean, not Rake, which has always skewed more towards satire and comedy than serious storylines about realistically-drawn characters in crisis.
That, and the gag about how Potemkin's bodyguards have "female" names (such as Beverly), didn't quite sit right. It felt like a gag from a previous era that had been shoehorned-in to the script to lighten things up. Either way it didn't work, although the return of Potemkin could still be interesting; there are hints that the government he's part of is quite warmongering, and it's easy to imagine he and Cleaver mixed-up in a sort of Doctor Strangelove-type scenario, with Cleaver Green having to save the world for US aggression. Or something like.
But where Rake's really been firing this series is its parodies of independent senators, notably Jane Turner as Penny Evans, a sort of Julie Bishop meets Michaelia Cash meets Pauline Hanson figure, who quickly became a foil for Cleaver. Add to the mix fellow new politicians David Potter (Matt Day) and Cal McGregor (Damien Garvey), and the move to Canberra by Cleaver's long-time assistant Nicole (Kate Box), his former mistress Missy (Adrienne Pickering) and his ex-wife Wendy (Caroline Brazier), and it really, really is Rake business as usual. Business that could easily carry on for a few more series.
We're going to keep watching, anyway. If only to find out what the deal is with the Polish Comcar driver and his shady mates.