Gold Diggers is over, and its anti-heroines Gertrude and Marigold Brewer have got somewhat towards their goal of marrying rich and living the easy life. But was it worth telling us their story of trying to find wealthy husbands over eight episodes? Given that the show's schtick of talking like it's 2023 even though it's 1853 was getting boring in episode one, maybe not.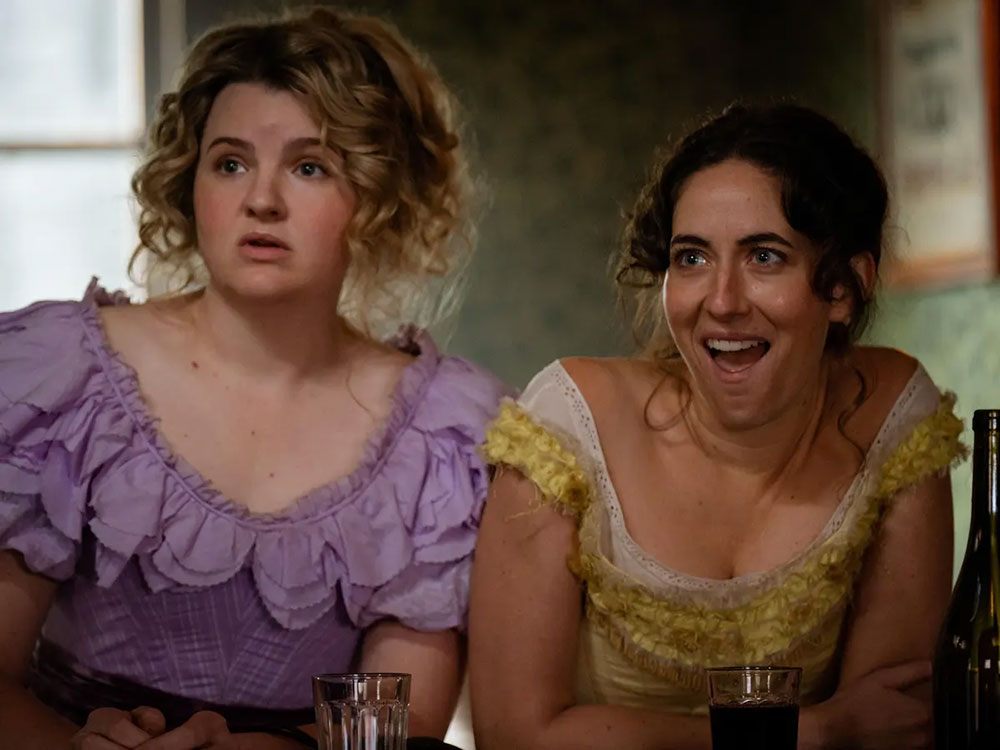 The basic joke of Gold Diggers – and a major problem with the show was that there pretty much was only one basic joke – was that Gertie and Goldie speak like a couple of TikTokers who think they're intelligent feminists but are actually pretty clueless. Once you get past that, it's a low-stakes Netflix-esque drama with the occasional sight gag, odd character, or funny line. If you're seeking big laughs, maybe catch up on Aunty Donna's Coffee Café, which does high-concept sitcoms featuring big courtroom scenes way better, albeit with an emphasis on "anything can happen" rather than an attempt to comment on contemporary culture, as Gold Diggers kind of tries to.
Which brings us to why this show was set in the 1850s when the target is now, where social media influencers telling women to put all their energy into bagging rich husbands have supposedly been blowing up recently. There's presumably a bit more to it than that the title, Gold Diggers, is quite a good pun for a show set during the Gold Rush, but we're not entirely convinced. Is there anything in the show which was funnier because it was set in the 1850s? Or would setting it in the present day be too reminiscent of recent-ish ABC comedies which make similar commentary on social media influencers, like 2019's Content.
Another issue is that the Brewer sisters spend way too long in a town which doesn't have a pool of rich potential husbands. Apart from the one guy, who's already married to an old frenemy of theirs from the big smoke. So, they must hope that either one of the miners will strike it rich or some cashed-up dude will roll into town. Which kind of doesn't happen.
What does happen, romantically, to the sisters is the opposite of their original intent – they fall in love with non-rich people. This is a nice twist if you're invested in the plot and find the whole marrying-for-money thing a bit sad or distasteful. But not great if you were hoping that their hooking up with rich folk would result in big laughs.
Overall, Gold Diggers failed as a comedy. The historical setting didn't generate a lot of laughs, their gold-digging and romantic adventures didn't generate a lot of laughs and making them both obnoxious social media influencer types didn't generate a lot laughs. So, what was the point? And why on earth did it need to be eight episodes long?