Superwog is a smart sitcom masquerading as a dumb sitcom. On the surface it looks like yet another example of 'wog humour', relying on ethnic and gender stereotypes, slapstick and broad gags to get laughs. But in reality, it's much smarter than the likes of Housos or (and here's one for those with long memories) Acropolis Now.
What's more, this isn't a show that only gets laughs out of stereotypes – although when it does, it does it well. Wog Dad (Nathan Saidden) is an ethnic stereotype, but he could also be anyone twisted and embittered by their quest to triumph over someone or something. His rage is universal and relatable to anyone whose seen wounded pride quickly escalate into a dangerous obsession.
Similarly, Superwog (Theodore Saidden) and his best friend Johnny (Nathan Saidden again) are working-class inner-city male stereotypes, yet their interactions with everything from the Google search engine to public officials are more intelligent than you might think.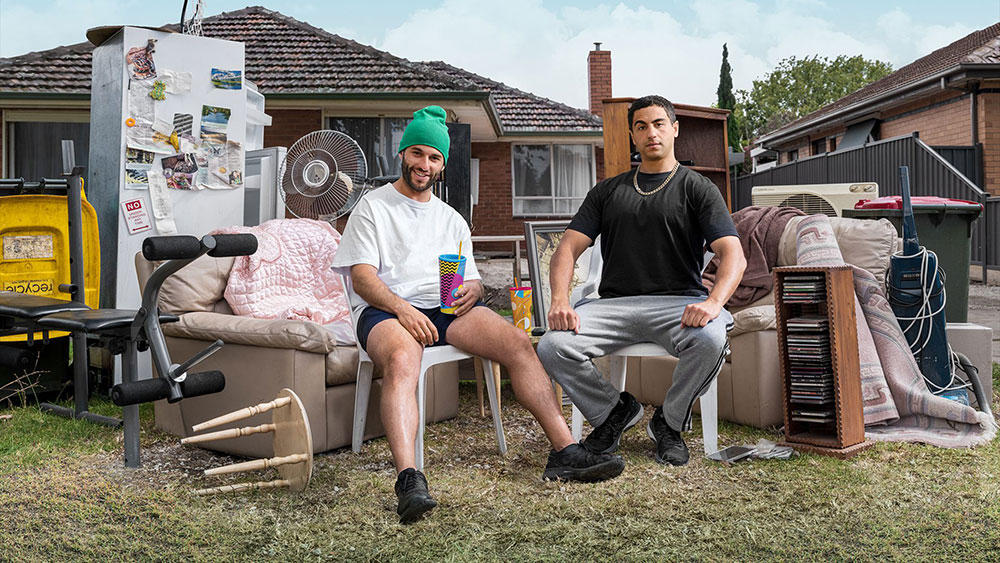 Who expected a satire on contemporary art or a deconstruction of empathic woke culture in Superwog? It's more the sort of material you might expect from a show which aims to be a smart social satire sitcom, like Why Are You Like This?, yet Superwog managed to make material on these topics funny while Why Are You Like This? struggled.
But if you're not interested in a satire on art or woke, Superwog switches seamlessly to some gags involving people shouting at each other or getting hit in the face with a ping pong ball. Truly something for everyone, there.
The only letdown is Wog Mum, a sometimes pointless character, who doesn't seem to do much more than giggle, shout or wear that fur wrap. In many ways, she seems like the sort of female character typical in a 1970s comedy, where women were relegated either to 'sex object', 'harridan' or 'bimbo'. Yet the Saiddens are capable of better; female guest roles in Superwog have been as diverse, realistic and funny as any of the male roles, so why's Wog Mum such a badly-drawn character?
Yet, despite this, Superwog is still something to celebrate. It's doing something rarely seen in Australian sitcoms: embracing a wide range of comedy styles and making them all work. There's something for those who enjoy seeing dumb, aggressive men get their comeuppance, there's something for those who like to see our institutions get a kicking, and there's something for those who find projectile vomiting funny. And in a world where most Australian sitcoms can't even make one of those things work, Superwog is a comedic triumph.