Why Are You Like This was one of those shows that started out promising and then just ended up a bit of a mess. Why? Well, in a nutshell, because halfway through the series it decided to divert from doing what it was decent at, parodying young, cool woke people in inner-city Melbourne, so it could explore a serious issue. The serious issue, in this case, being depression.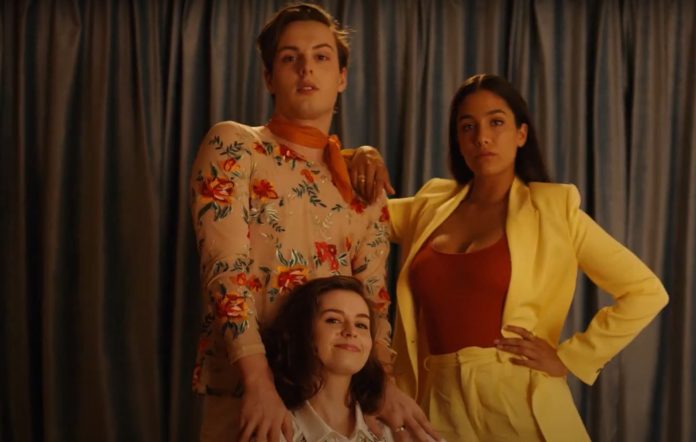 We're not saying it's never okay to include serious issues in a comedy show – what is satire if not a bunch of serious issues being made more palatable by adding some laughs? We're also not saying that it's never okay to include plots about depression or characters with mental health issues in a sitcom – Fawlty Towers, The Rise and Fall of Reginald Perrin and You're the Worst all did that very successfully. And indeed, writing an episode of your sitcom which focuses on serious issues, seriously, can have a huge impact on the audience. If you do it once. But if you do it across multiple episodes then…wasn't this supposed to be a sitcom?
Why Are You Like This was at its best when it dissected youth fads and cancel culture, parodied the irredeemably conceited and selfish, and created funny moments by showing how being a well-intentioned "ally" can sometimes make things a lot worse. The episode where Penny (Naomi Higgins) had to help an old school company with its digital transformation, and ended up getting half the workforce the sack, was bitterly funny, all the more so for Roz Hammond's involvement in a key role (which she reprised in the final episode of the series). But meanwhile…here's a character with depression!
What is it with depression and mental illness subplots in sitcoms at the moment? We get that, finally, after millennia of silence and shame, people suffering from depression and mental ill health are making their voices heard…but as a viewer of a sitcom, you'd have to be a sociopath to find the subject funny.
So why do sitcoms seem to keep doing this (Please Like Me, Everything's Gonna Be Okay, Why Are You Like This)? Is discussing social issues like depression and mental health now more important in a sitcom than getting laughs? We hope not, because it sure made what could have been a consistently funny and entertaining social satire not particularly hilarious anymore.
It's usually at this point in our reviews that we wonder if a show will get a second series. In the case of Why Are You Like This, it probably will given it has the backing of both Netflix and the ABC. But let's hope when it does, it sticks to parodying youth fads and awful people, and avoids lurching into serious subjects that it's ill-equipped to handle.