Last week we heard the news that Amazon Prime Video is investing $150 million in seven original local shows. Amongst the shows announced at a Sydney launch event were three, count them, three comedies:
Among the commissions are documentaries Burning and Warriors On The Field, four-part docuseries Head Above Water, drama series The Lost Flowers of Alice Hart, and comedy series The Moth Effect, Deadloch, and Class of '07.
The comedies are described as follows:
Class of '07: An eight-part Australian original comedy series that will commence filming in Australia this December. Class of '07 is created by writer and director Kacie Anning (Upload, The Other Guy) and produced by Matchbox Pictures. When an apocalyptic tidal wave hits during the ten-year reunion of an all-girls high school, a group of women must find a way to survive on the island peak of their high school campus. Like Lord of the Flies (in cocktail dresses), the series follows a group of former classmates, now freshly entangled in decade-old drama, as they attempt to survive not just the apocalypse but each other.

Deadloch: A comedy series written by Kate McCartney and Kate McLennan and produced by Guesswork Television, OK Great Productions, and Amazon Studios. 'The Kates' latest creation is a feminist noir comedy set against a bucolic backdrop with a rising body count. Filming of the eight-part series will commence in Tasmania this November.

The Moth Effect: A satirical six-part sketch comedy produced by Bunya Entertainment, Amazon Studios and created by Nick Boshier (Bondi Hipsters) and Jazz Twemlow (Tonightly). The Moth Effect will launch one episode per month premiering on July 30 on Prime Video in Australia and select countries around the world. The series will showcase some of Australia and New Zealand's finest talent including Bryan Brown, Miranda Otto, David Wenham, Ben Lawson, Jonny Brugh, Peter O'Brien, Kate Box, Sam Cotton, Christiaan van Vuuren, Sarah Bishop, Nazeem Hussain, David Woodhead and Zoë Coombs Marr.
Oh boy is it hard to get excited about a new sitcom from the writer/director of The Other Guy, a series that dared to explore just how tedious a sitcom about an entitled man-boy can be (answer: very). Whether the same writer/director can make Class of '07, a sitcom about a group of women at a school reunion, less tedious than The Other Guy, well…hopefully.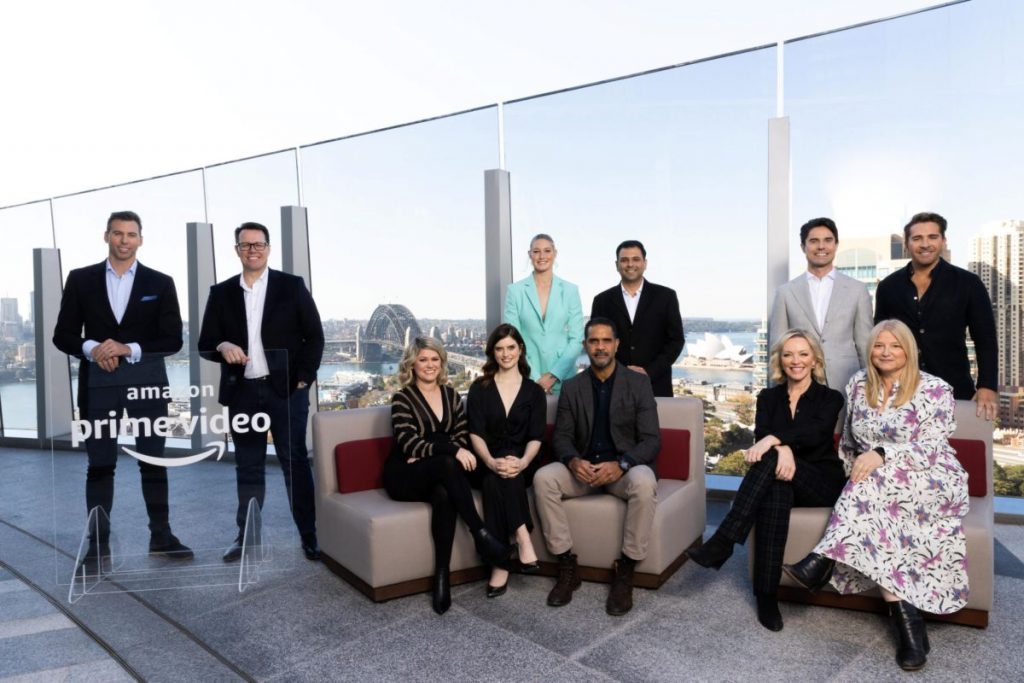 Put it this way, we'd feel a lot more confident if Kate McCartney and Kate McLennan were in charge. They recently proved with Slushy that they have range beyond the hard-edged political comment of Get Krack!n, so they should have no trouble making us laugh with Deadloch a parody of Northern European police procedurals.
As for The Moth Effect, anything new in the world of sketch comedy is welcome, even if this show does seem to be selling itself more on its big-name actor stars than its roster of actual, decent comedians (Zoë Coombs Marr, the only decent thing in the most recent series of The Weekly amongst them).