Press release time!
Superwog series 2 starts production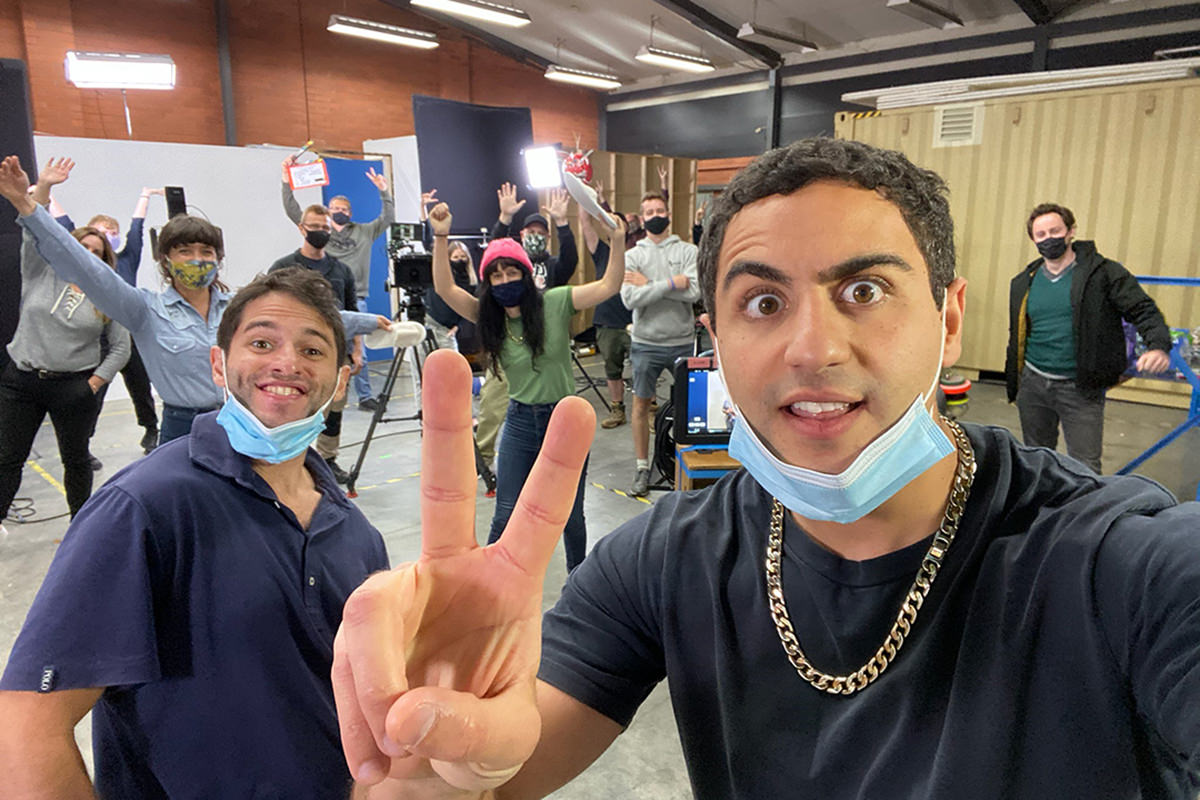 Off the back of their smash hit #1 trending first season, ABC and Screen Australia are delighted to announce that a second series of the irreverent comedy series Superwog  is going into production this week in Melbourne. 

Created by and starring brothers Theodore and Nathan Saidden, the new episodes will dive further into Superwog's volatile family as he and his Dad chase their passions, test their friendships, fight with relatives and butt heads with authorities.

Produced by Superwog and Princess Pictures, the six-part series follows a highly dysfunctional family as they struggle to navigate life in Australian suburbia. Superwog (Theodore Saidden) and Johnny (Nathan Saidden) are not your average teenagers. They are best friends and newly minted adults who still fight with their parents and watch too much TV.  As they try to make a go of it in their inimitable way, highly influenced by their families and constantly clashing with the rules and expectations of 'Aussie' society around them, mayhem follows.

"We couldn't be prouder of Theo and Nathan," said Mike Cowap, Senior Producer, Princess Pictures. "Season One saw the talented brothers make the successful leap from short-form episodes to half hours, and huge audiences flocked to their energetic, fast-paced, culturally rich comedy. The fans have been demanding another season and we're thrilled and honoured to reveal it's happening!"

ABC Head of Comedy Todd Abbott says "Superwog is a phenomenon. It has struck a chord with an enormous audience by showing a version of the Australian experience that is rarely seen on screens." 

Screen Australia's Senior Online Investment Manager Lee Naimo says, "We were impressed by Theo and Nathan Saidden's well-crafted scripts which, centering on the relationship between Superwog and Johnny, go right to the heart of what's great about Superwog. I'm confident Season Two will engage fans and newcomers alike, and we're excited to see it head into production in Melbourne."
Well, at least they outlasted ABC Comedy. Will this now get to air on the ABC channel people actually watch (that isn't ABC Kids), or is its audience made up entirely of people who never look up from their phones? And how are they going to handwave away the zombie apocalypse that ended season one?
One things for sure: just because you're "a phenomenon" that "has struck a chord with an enormous audience" doesn't mean you'll be getting the Vera timeslot.