It's taken us a while to get around to talking about Josh Thomas' new series Everything's Gonna Be Okay because… well, for a lot of reasons really. For one thing, the disconnect between what we see when we watch Thomas on television and what everyone else is telling us they see is currently so great we started to worry we'd finally gone off the deep end.
This was cutting edge comedy? Sure, when we tuned in we saw a show that made us laugh and cry – but our reasons for those reactions just didn't seem to line up with anything we were reading in the reviews. Especially as they didn't seem to mention "throwing things at the screen" at all.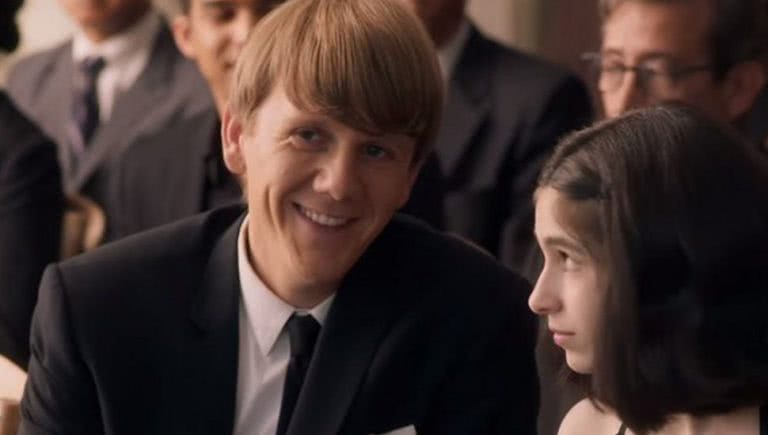 Thank goodness then for Esquire magazine, which recently ran a piece titled Josh Thomas Built His Cult Following By Not Overthinking a Single Thing. If you're like us, then a): we're so sorry, and b): you might be thinking "hang on, is that title meant to be a good thing or a bad thing?"
"I want them to choose me for me," Josh Thomas says not long after stepping inside the butterfly conservatory at the American Museum of Natural History in New York. We've just been greeted by a greying volunteer with one palm-sized butterfly resting on his cheek and another feasting on an orange slice in his hand, and we've made it our mission to get butterflies to land on us, too. How hard could it be?
In 2020 everyone has a pretty good idea how these kind of stories work. Thomas is doing an interview to promote his new show (and himself), Esquire is running the interview in the hopes of attracting Thomas' fans to their site and/or magazine, and as both parties want roughly the same thing – to make Thomas look good – then the actual point of reading the article is… well, you do the math.
So unsurprisingly this is full of praise for Thomas. Or is it?
Each episode [of Everything's Gonna Be Okay] is named after an insect that appears in it, from blue death-feigning beetles to giant Asian mantises. The show even has a researcher who provides the writing staff with a dossier of insect fun facts. There's a perfect metaphor in there—fragile people taking care of fragile things they don't totally understand—but Thomas admits to putting little thought into it. "I hooked up with this boy and wanted to see him again, but he was leaving to go into the forest to learn about grasshoppers for six months," he explains. "I thought that was very charming, so I stole it."
So Thomas doesn't put much thought into his own show? Surely there's a more flattering way to put that? "Thomas flies by the seat of his pants"? "Thomas takes his inspiration from the moment"?
Thomas has floppy, sandy-blond hair, deep laugh lines when he smiles, and a borderline-cartoonish voice that makes every vowel a little treat.
Yeah, describing your subject as wrinkly with a cartoony voice is… well, accurate. But not exactly flattering.
To be fair, there are plenty of legitimate compliments here, many of which we'd disagree with.
His portrayals of characters with anxiety and bipolar disorder, many of whom spend time on screen in a mental-health facility, were so judgement-free and melodrama-averse that even the show's heaviest episodes felt like a balm.
Or they felt like the work of a scriptwriter who didn't know how to create drama so he ended every season of his show with someone dying (or almost dying)? But as this article says:
Accordingly, he makes television like someone who never learned how: Consider a standout episode of Please Like Me in which Josh and his friends debate whether to kill a pet chicken named Adele that turned out to be a loud rooster, not a hen, then finish the episode with a surprisingly moving singalong to Adele's "Someone Like You." Success and a little stubbornness have allowed him to keep making choices even he can't believe he gets away with—like a surreal drag sequence that interrupts one episode of Everything's Gonna Be Okay and has nothing to do with, well, anything.
Which does lead to paragraphs like this:
Thomas is a little anxious about how viewers will receive the show's sixth episode, which features a provocative storyline about autism and consent. But that's not the part he's worried about—he's actually concerned with the episode's unrelated third act, in which Nicholas and his boyfriend, Alex (Adam Faison), go on a poorly timed vacation to Mexico and get into a fight after Nicholas flips a plate of ceviche over Alex's head. It sounds dumb, but it works
We'd agree with the first part.
You don't even have to read between the lines here to get a picture of someone putting together a show based largely on whims and quirky notions. More power to him: it's brought him this far. But when he says stuff like this:
"That's the big fight I always have now with every executive: They want me to drive plot more," Thomas says. "But I don't really like plot. I just like hanging out with characters."
It does seem fair to ask: does anyone actually like Josh's characters? We've gone on before about how Thomas' character in Please Like Me seemed to confuse most reviewers as far as likability goes: his character in Everything's Gonna Be Okay is, circumstances excepted, basically the same.
And if you thought maybe his character was starting out that way in order to grow and change? No.
Indeed, there are probably Bravo reality programs with more scripted content than Thomas' shows, where the big life events are often just a formality and the episodes can feel like loose vignettes stitched together.

…

Character development is similarly moot. In Thomas' universe, nobody really changes or grows up. That he even named his show Everything's Gonna Be Okay feels like a sly joke, as nothing ever seemed to work out in Please Like Me. Characters who struggled with illnesses didn't always get better—sometimes they died out of the blue. Couples who seemed like relationship #goals broke up the day they moved in together. Just about everyone ended up back where they started by the series finale.
So let's recap: Thomas makes shows with no plot where characters don't change. If you think you're reading meaning into events, you're almost certainly wrong. He puts little thought into his show and makes television like someone who never learnt how.
it just felt nice, and sometimes that is enough.
Gee, wonder how that show's going as far as pulling in viewers?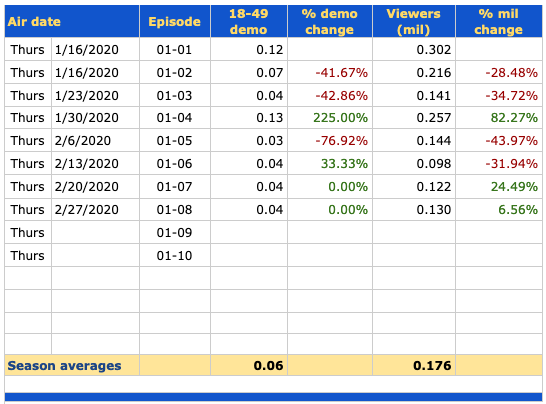 Well, it certainly seems to have found its level.
Again, to be fair, it's not the worst rating show on its US network (it's currently equal worst with s4 of The Bold Type). And all the press Thomas has been doing of late might bring in a few extra viewers. But considering he's lost over half the audience that tuned in for week one – and aside from a bump in week four, they don't really seem to be coming back – you'd have to think that there's not a whole lot of room for improvement.
There are plenty of reasons why a network would want to be in the Josh Thomas business; ratings have never really been one of them. Obviously he pulls in a lot of critical praise, and for a low profile network – or just one that would like a touch of class – that might in itself justify having him around.
When it was announced, nearly everything about Everything's Gonna Be Okay, from its Disney-owned cable network to its subject matter, suggested ambitious career moves on Thomas' part… So why Freeform, currently trying to shake off its "family channel" reputation?
You've got to love it when a question answers itself.