Signing wildly popular YouTube stars Superwog (AKA Theodore and Nathan Saidden) to make a sitcom for ABC Comedy is possibly the smartest move the channel and the ABC have made in years. Last year's pilot episode has been viewed by almost 4 million people, and episode 1 (released on YouTube last night) has had more than 300,000 views already. It's probably even more since we wrote that sentence.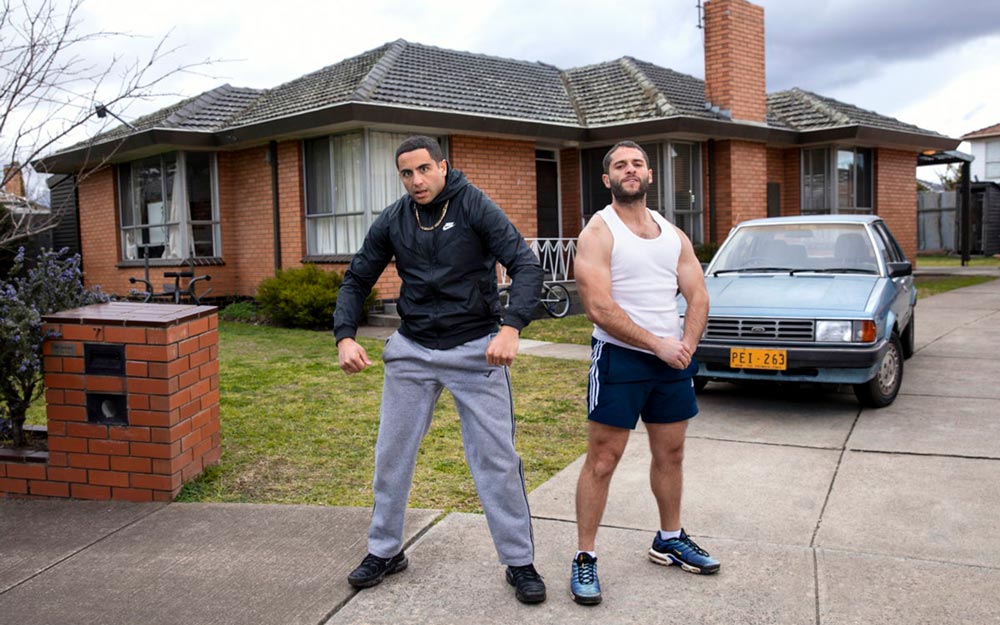 Meanwhile, and here's something you can't often say about a show that's less about subtlety and more about shouty, over-the-top ethnic stereotypes, Superwog is funny.
Partly it's because it taps into something everyone can understand, whether they're from an ethnic minority or not: the tension between teenagers and their parents. And partly it's because every type of character in the show, from the permanently-angry Wog Dad to the super nice Anglo-Australian family, are the butt of some decent jokes.
In episode 1, Breaking Dad, Wog Dad (Nathan Saidden) and son Superwog (Theodore Saidden) argue about whether Superwog has to go to school and do swimming, resulting in Wog Dad beating him up. Annoyed about having to swim, Superwog reports his Dad's behaviour to a teacher at school and is immediately placed in the care of an Anglo-Australian foster family, while Wog Dad and Wog Mum (Theodore Saidden again) go off for psychiatric evaluation.
While Wog Dad proves himself to be the sort of violent psycho who literally bounces off walls with anger (locking him up in a glass-walled room and strapping him to a lie-detector are nice touches), Superwog tries to settle in with his new family, a nice well-off couple, with a nice son, who live in a nice house in a nice suburb. But, inevitably, it doesn't quite work out for Superwog, and the gradual reveal over the episode that the nice Foster Dad (Andrew Blackman) is every bit as not-quite-right as Wog Dad (in rather different, more creepy ways) is well done.
It's the kind of subtlety of plot and character you don't see so much in shows like Here Come the Habibs, Street Smart and Black Comedy, where the focus seems more on the comedy of difference rather than the sameness. It also feels like more time went into producing a good script and getting the performances as funny as possible in this show than in some others in this genre. Either way, it certainly paid off.