Earlier this week this not-exactly-news-type-news was announced: the days of Daryl Somers hosting Seven's Dancing with the Stars are no more:
"Seven let me know recently that they have signed Chris Brown to the network full-time and amongst his commitments he will be hosting DWTS."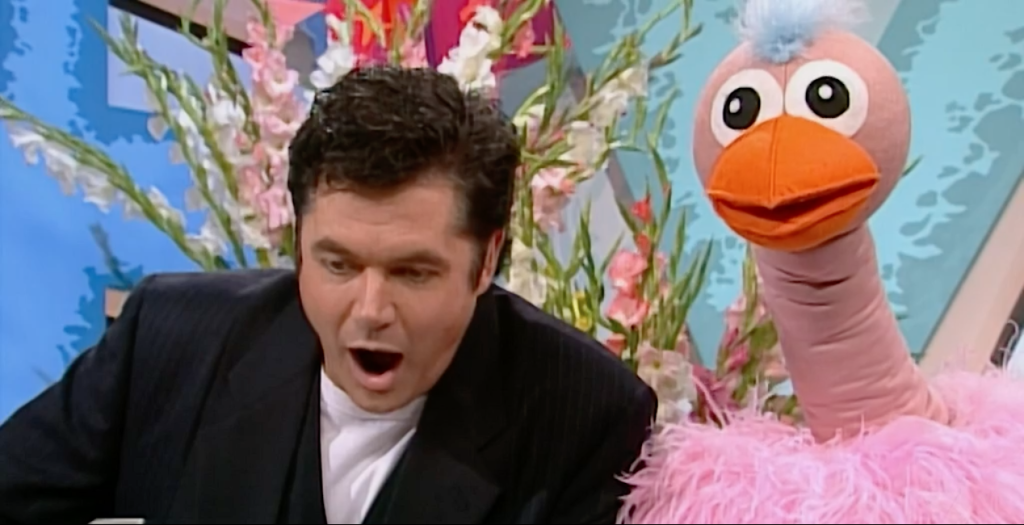 Not only was it a case of "you know that new guy we hired? Yeah, we hired him to do your job", but everyone knew about it months earlier:
Industry rumours have been rife for several months that Brown might take to the dance floor alongside Kruger, particularly after both hosted the Logie Awards red carpet.
As we're of the view that a week old stick of celery would be a better host of anything than Somers, big congrats to Chris Brown for scoring a gig we'll never watch.
So why mention this? As Daryl himself makes sure to let everyone know:
"I'd like to publicly thank Andrew Backwell and Angus Ross at Seven for their ongoing support and for commissioning Hey Hey It's 50 Years! in 2021, and the five primetime specials that followed."
One of the ways television works is (sigh) synergy. Once you've landed one high profile gig, it's a lot easier to get the network to agree to your other projects, because if nothing else they'll work as cross promotion for that high profile gig we mentioned earlier.
Long story short, Daryl being the face of one of Seven's local hits meant Seven was a lot more likely to listen when he started ranting on about bringing Hey Hey it's Saturday back (in clip show form).
And now he's not, and they don't have to.
"While I shall miss the fun of working with my Gold Logie buddy Sonia, the quick-witted Todd McKenney and Mark Wilson 'On The End', I am now unencumbered to pursue the projects I put on hold during Covid and shall have some exciting news on that score early next year."
Yeah, good luck with that.