These last few months have been hard for the Australian comedy fan looking for a decent laugh. And Would I Lie To You?, a well-established format, featuring well-established talent who occasionally have something funny to say, doesn't quite cut it.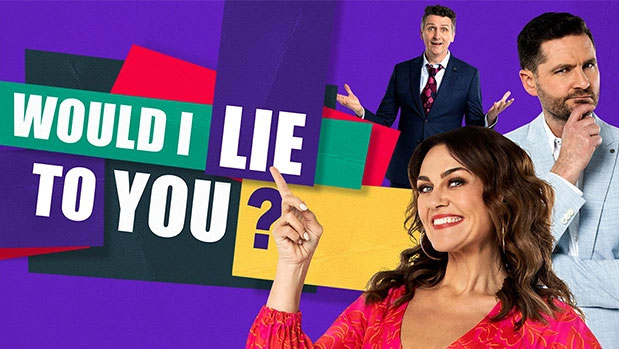 In the final episode, which aired last night, the stand-out was Welsh stand-up Lloyd Langford. Watching the cogs turn in Langford's head as he tried to flesh out a lie or embellish a truth was every bit as entertaining as his dead-pan zingers. If there was someone as good as him each episode this show would be a lot more entertaining to watch.
On the other hand, Aunty Donna's Broden Kelly seemed rather muted compared to the sort of larger-than-life performance style he's become known for in shows like Aunty Donna's Big Ol' House of Fun and We Interrupt This Broadcast. Not the right vehicle for him, perhaps? Still, not long to go until we can see Kelly do his usual thing in Aunty Donna's Coffee Café.
The female panellists on Would I Lie To You? have never particularly sparkled, partly because there are fewer of them than male panellists on this show. What's with the show's policy of booking multiple male comedians but only one female comedian per episode? Sure, there's usually another woman besides the female comedian. But she's an actor or presenter or whatever Jacqui Lambie is?
Of the few female comedians who've made it onto Would I Lie To You?, there have been some decent ones. Georgie Carroll, who was on the show last week was a stand-out. Tanya Hennessy, who appeared this week, was less so. Although to be fair to her, she was barely in it.
When many of Australia's top comedians are women, this is outrageous. As for panellists from ethnic minorities, leaving aside Nina Oyama, Alex Lee and Dilruk Jayasinha, er, does someone with an Italian-sounding surname count?
There's a theory that in today's difficult television environment, producers and executives aren't inclined to challenge an audience's prejudices by, say, putting someone on a show that some of the audience might dislike. Better to have someone known and bland (Charlie Pickering) than turn off a regular viewer because, shock, horror, a woman or someone non-white came on and told a joke.
So, farewell for 2023, Would I Lie To You?, a show which remains on air not because it's entertaining, or showcasing new talent, or doing anything interesting or innovative, but because it's cheap to make and just enough people are prepared to tolerate it.