Welcome to the Australian Tumbleweeds Awards, in which we honour the best and worst of Australian comedy in 2022.
Australian comedy is at a crossroads. Not one of those exciting ones where a clear choice lies ahead; this is a barren wasteland where two dirt tracks intersect, the kind of crossing where you turn up at midnight hoping to sell your soul for the ability to make people laugh and instead walk away with a vague idea for a youth-focused dramedy about lung cancer.
The real crossroads – the one where we might have had a chance to avoid the wasteland that now surrounds us – was miles back and years ago, when the ABC decided that actually making new comedy was too much like hard work and instead, they'd just run a bunch of "new talent" showcases that never went anywhere. And then they stopped doing those too, gifting us a world where Charlie Pickering, who let's not forget had already burnt through an entire career on commercial television, would forever be the fresh young face of comedy on the national broadcaster just don't focus on his hairline thanks.
In 2022 it became very clear indeed that outside of whatever Working Dog can get on Network 10, there's no gas left in the tank. The brief flurry of activity during the various Covid lockdowns has faded away, to be replaced by weekly programs regularly losing guests and hosts to Covid. And when we did see the occasional new face on an ABC panel show, there seemed to be an iron law that they had to be balanced out by oh let's say, Wendy Harmer or Paul McDermott, those exciting new comedy finds of 1989.
Comedy shouldn't be filed away under "nostalgia", but in Australia in the 21st century that seems to be the only way anything gets made. If it's not a salute to an old show then it features the stars of yesteryear, or just some oldie from a decade or two back who has nowhere else to go. And we can't even blame them for refusing to piss off, because when they do move on they're not replaced – comedy having shrunk from "something that makes people laugh" to "something hosted by these six people and nobody else".
Apropos of nothing at all, has the ABC announced a replacement for Mad as Hell yet? Has the ABC shown even the slightest inclination to replace Mad as Hell? Is there any sign at all that the budget for Mad as Hell will go towards a new comedy series and not just vanish into consolidated revenue before funding yet another series where some negatively amusing host wanders around some moribund government institution providing free advertising for some upcoming commercial event the ABC is sponsoring?
Because losing Mad as Hell was the closest thing to a death blow to Australian comedy we're going to get until Have You Been Paying Attention? gets axed. It was the last example of sketch comedy on the ABC, the final example of decent political satire. It was the sole remaining slice of being silly for the sake of it, the final outlet for funny performers who weren't also writers and directors and producers and any other job that can be piled onto an individual to cut costs.
Consider it a lifeboat, containing the final traces of what was once a thriving Australian comedy ecosystem. It was the kind of thing you'd hope would eventually land somewhere hospitable – that is, it would stick around until the ABC started getting funded again – and provide the seeds (or just the inspiration) for a whole new world of comedy.
Instead, it went down with all hands. We're guessing if anyone at the ABC has even thought "yeah, we should maybe replace that show people liked" about now is when they've realised that, thanks to a decade of point-blank refusing to nurture new talent, there is now no new talent. What you see is what you get, and we're not seeing much that's new or interesting these days.
Of course, it could always be worse, but in a year that saw multiple Hey! Hey! it's Saturday specials we're struggling to figure out exactly how. A Trial by Kyle celebrity special? Hey, let's not give them any ideas.
---
Worst Sketch or Short Form Comedy
Runner-up
Mark Humphries 7.30
17% of the total votes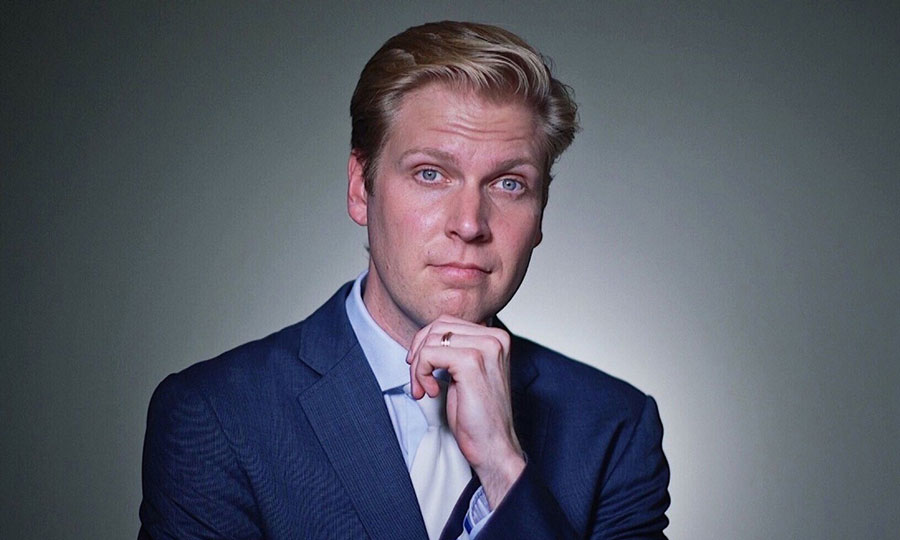 That kind of satire that Mark Humphries' strives for requires a point of view. Mocking the rich and powerful suggests you're on the side of the poor and downtrodden. Now more than ever, Australia could really use a prominent political satirist willing and capable of sinking the slipper into the cosy cabal of vested interests that are steering our society into a brick wall. We're still waiting for one to arrive.
Runner-up
The Bush Blonde vs The World
37% of the total votes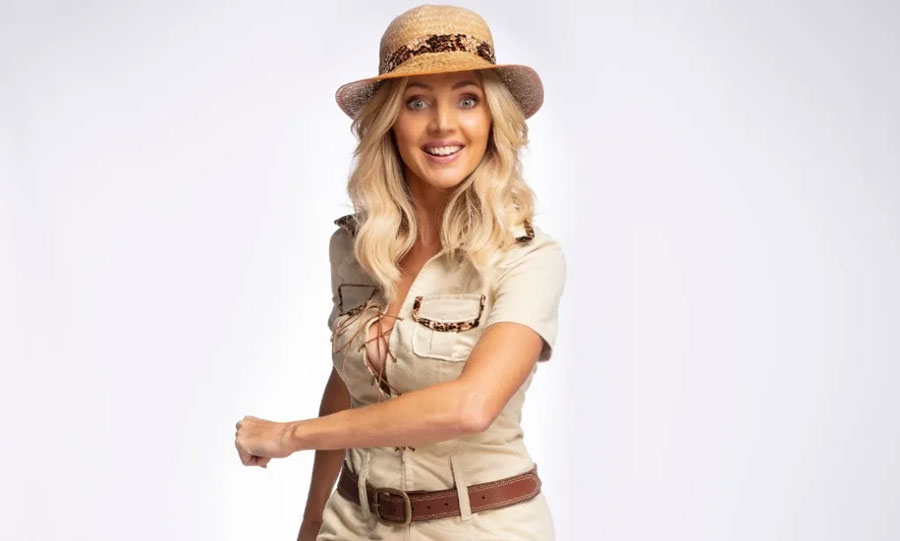 If you thought comedy had moved on from the dumb blonde stereotype, or the idiot bushie stereotype, well, it seems it hasn't. This unedifying and unfunny pilot will hopefully never become a full series, meaning we can all forget it and move on. But given how few out-and-out comedies even get a pilot, it makes you wonder: what was rejected in favour of this? And was anything better overlooked?
Winner
The Weekly/The Yearly with Charlie Pickering
56% of the total votes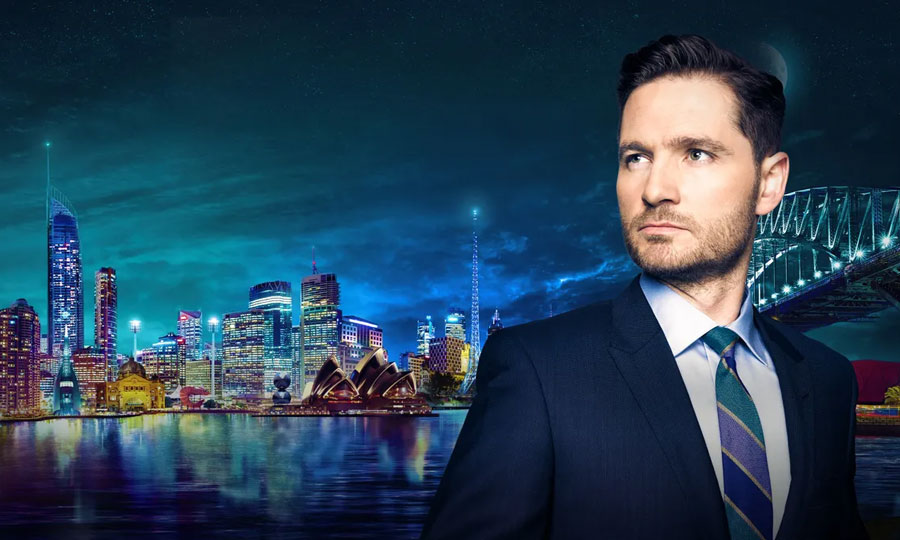 Sketches? Short form comedy? Hang on, what's The Weekly doing in this category? Guess until we bring in an "inane desk-based blather" section, this'll have to do. In 2022 Pickering finally stripped away everything that made his show anything more than just him behind a desk openly wondering if this was the year he could finally call himself "Australia's Noah Trevor". The result? A show that wasn't so much a comedy as a metaphor for how the last decade of budget cuts have turned the ABC into a faded whispy spectre haunting its own grave. It's a pointless waste of time that exists solely so ABC management can pretend they give a shit about satire.
---
What the voters said about The Weekly with Charlie Pickering
The Weekly, if left to the private sector, would have bankrupted itself years ago.
Unoriginal and formulaic carbon copy of American shows. About as funny as an episode of Friends. Would have preferred this was axed and Tom Ballard's Tonightly moved to prime time/prime channel.
Nick Maxwell's clip montage voiceovers would be the notably terrible lowlight of any other show, but with Pickering front and centre he can hide safely.
---
Runner-up
Summer Love
28% of the total votes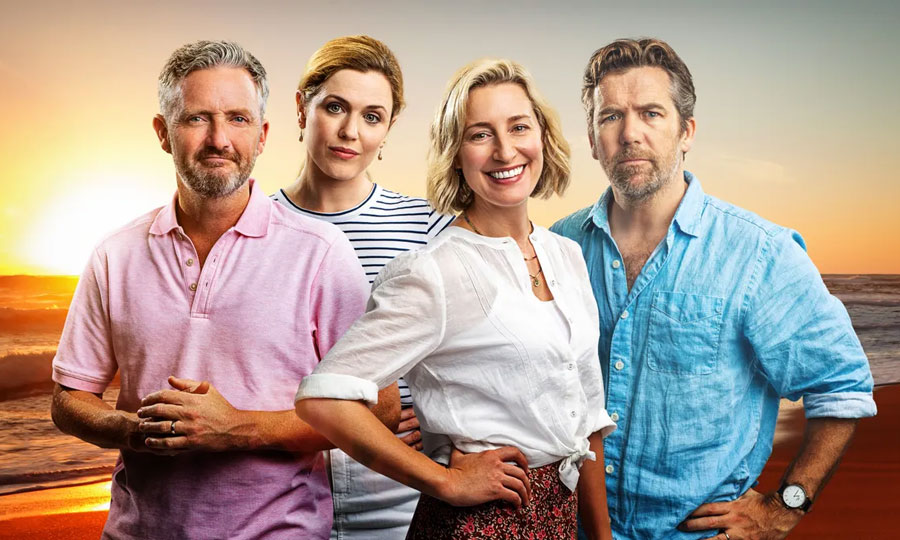 Part of the justification for Summer Love (which was arguably neither a sitcom nor a narrative comedy, but what else was there to include in this category in 2022?) was that it gave emerging creatives with a comedy background an opportunity to write a one-off show which was a bit different. Great, except that each episode was like almost every new "comedy" made these days: a dramedy. Do we really need the ABC and funding bodies putting money into more dramedies when there are already heaps of dramedies, and even more straight dramas, being made? And while it was good to see some racial diversity across the series, and an LGBT-focused episode, setting the show in a chi-chi beach house meant there were no opportunities to do anything about people on modest incomes. Unless you count the couple who did the cleaning.
Runner-up
Aftertaste
30% of the total votes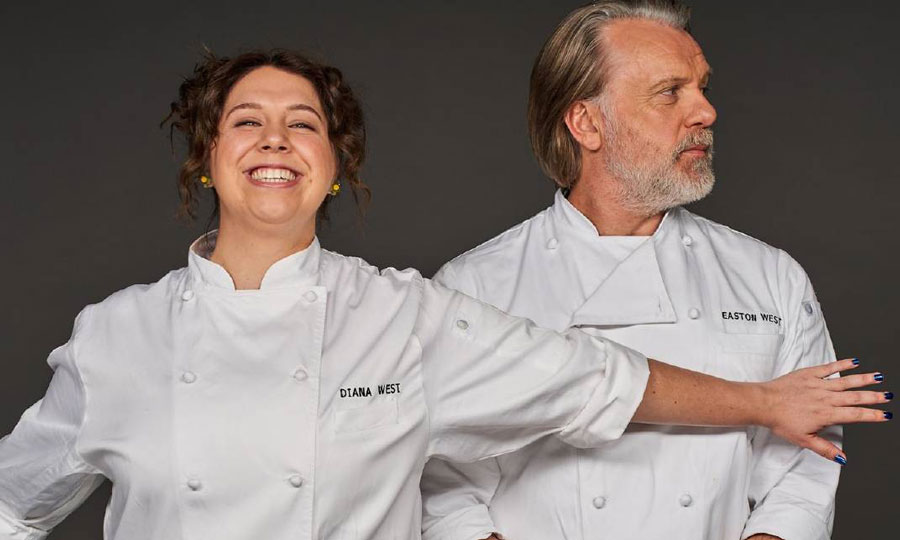 The second series of Aftertaste was more what you'd expect to see in a sitcom – over-the-top characters, high-energy performances – but time and time again the sit failed to have much com. Part of this was down to the writers not quite nailing the Gen Z versus Gen X dynamic, and part of it was down to whether this was trying to be a sitcom, a dramedy or a cooking show. That and the major plot arches – the death of the grandfather and the return of the missing grandmother – were so obvious you could see them from space.
Winner
Housos: The Thong Warrior
52% of the total votes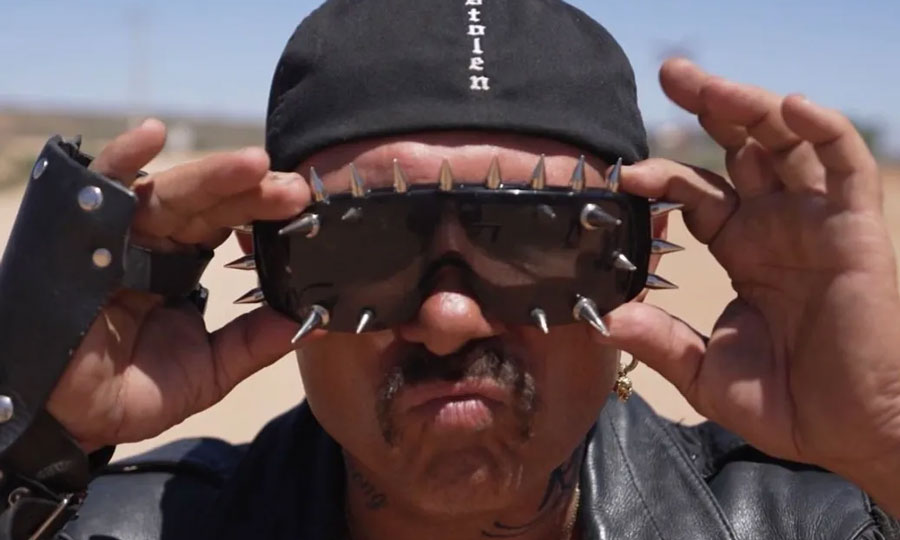 What does Paul Fenech have over the execs at Seven? It must be pretty shocking because why else would anyone give him money to make this half-arsed crap. Like most recent Fenech shows, The Thong Warrior took a grab-bag of zeitgeisty things – cryptocurrency, conspiracy theories, political corruption – and wove them into a (sort of) plot which involved extended fight sequences, grotesque erotic performers and slapstick. There is an audience for this, but they're mostly high.
---
What the voters said about Housos: The Thong Warrior
Paul Fenech, please, just retire. You have enough money. Please. You already are Warren Perso.
Once upon a time I admired the work ethic of Fenech. Despite all the odds he still managed to get shows on TV. Now that's changing though – it's not natural. He shouldn't get to keep making the same show over and over. Something is wrong. Someone is in danger.
Is there a fate worse than being banished to 7mate?
---
Worst Panel, Game or Stand-up Show
Runner-up
Gruen Nation
25% of the total votes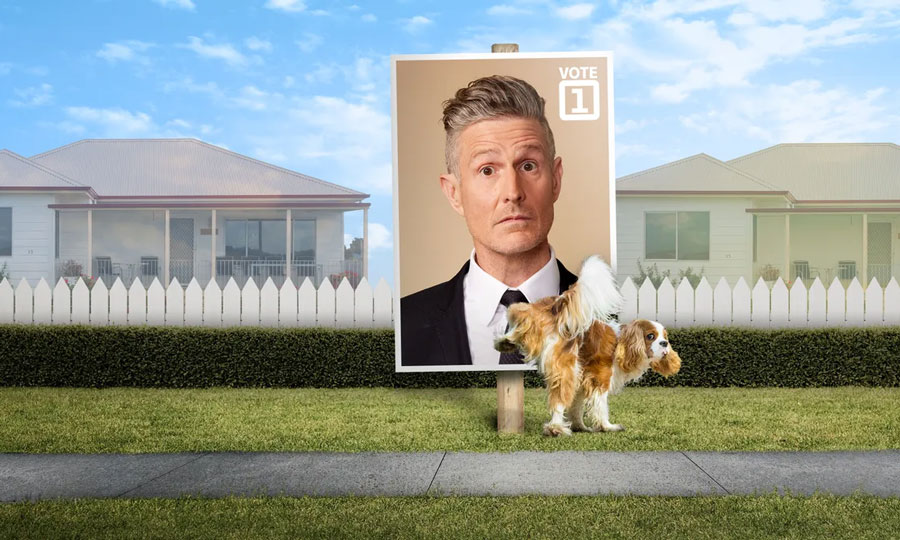 It's a good thing nobody ever looks back at old episodes of any of the Gruen shows, otherwise, the way this series constantly gushed over the marketing genius of the LNP would seem a trifle embarrassing. Not that anyone involved has to worry in the slightest about getting it all completely wrong: just so long as they sound authoritative and smirk at each others "jokes", they'll be back to spread even more bullshit around the dinner table next series.
Runner-up
Win the Week
29% of the total votes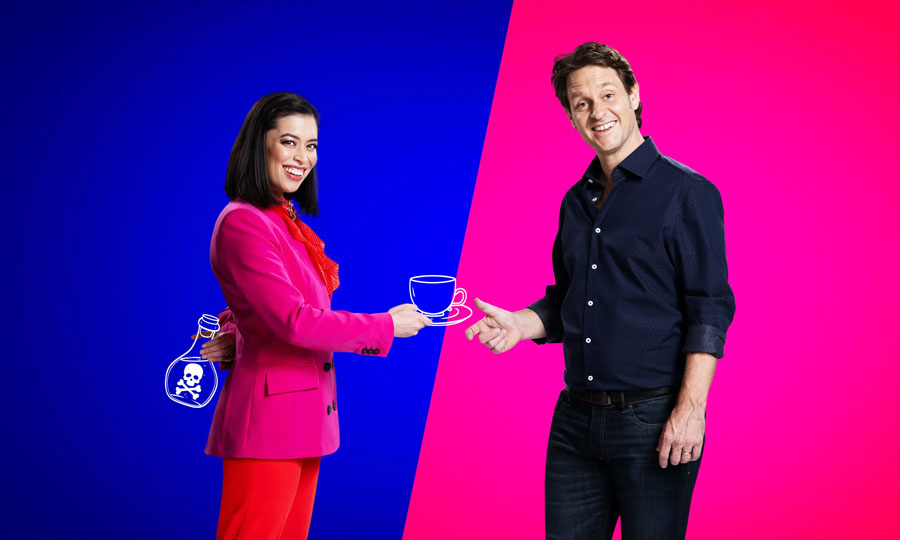 It'd be nice to think that the ABC's seemingly rock-solid commitment to giving just about everything a second series, no matter how shit or pointless the first turns out to be, would come with some strings attached of the "try and fix the mistakes before you come back" kind. Yeah, nah. If only the executives that said that this could return were as good at backstabbing as some of the contestants.
Winner
Hey Hey It's 100 Years / The Best of the Best & Worst of Red Faces
61% of the total votes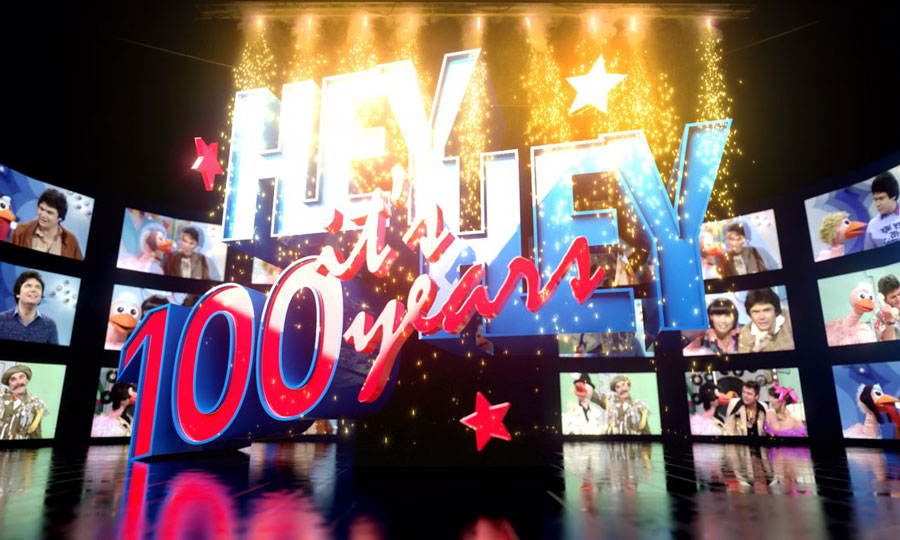 If you ask around, chances are you probably know at least one or two people who still think Hey Hey it's Saturday was "a bit of a laugh" or "the kind of show it'd be good to have back on telly" or "not a total disgrace". Cut those people out of your life. Then cut the antenna cord on the back of your television set just to make sure you never accidentally watch another second of these garbage nostalgia bonfires. They're just glorified commercials for Daryl Somers anyway, and he's a product nobody needs in their home.
---
What the voters said about Hey! Hey! It's 100 Years / The Best of the Best & Worst of Red Faces
Like all commercial channels in this country, the name of the game is cheap nostalgic retreads to squeeze what's left of any influence these comedy icons once had. Except Hey! Hey! That's always been shithouse.
This whole category is appalling and offers life support to Australia's mediocre rump of alleged comedians, but Hey! Hey! is something to be critiqued, not celebrated: it was always casually racist, sexist and homophobic, and watching clips of it now should only make everyone involved cringe in shame and beg for forgiveness. I feel ashamed to have enjoyed it as a child and have no nostalgia for it now.
Nostalgia will murder you.
---
Worst Topical or Satirical Show
Runner-up
A Rational Fear
13% of the total votes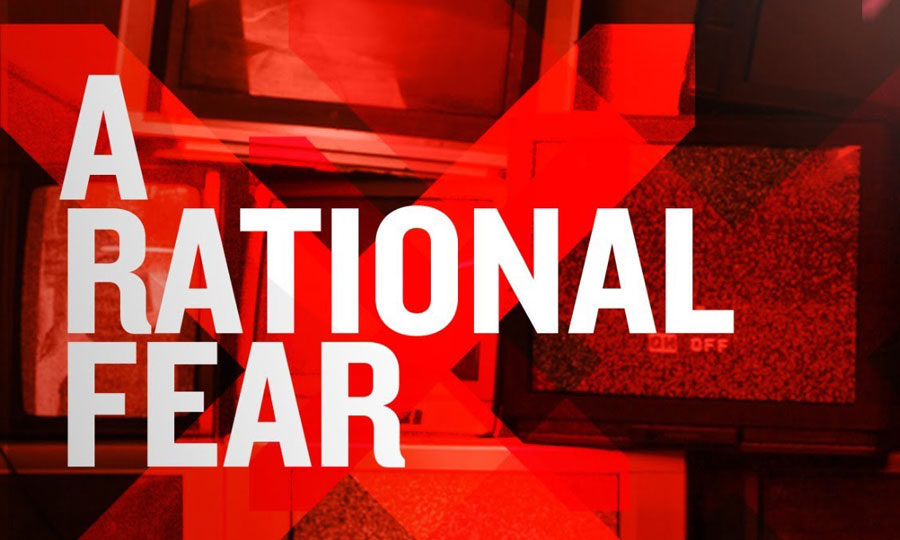 A Rational Fear does a lot of good things – it gives new and established comedians a platform to speak about topical issues, and it creates engaging content about the climate crisis – but its satirical sketches are a hard listen. Once you've heard one, you've heard them all. Take the tropes of advertising, an issue the audience cares about and combine the two to make several minutes of barely amusing "satire". Here's a compilation of some of them. Even if you agree with the sentiment, the execution is piss poor.
Runner-up
Mark Humphries 7.30
20% of the total votes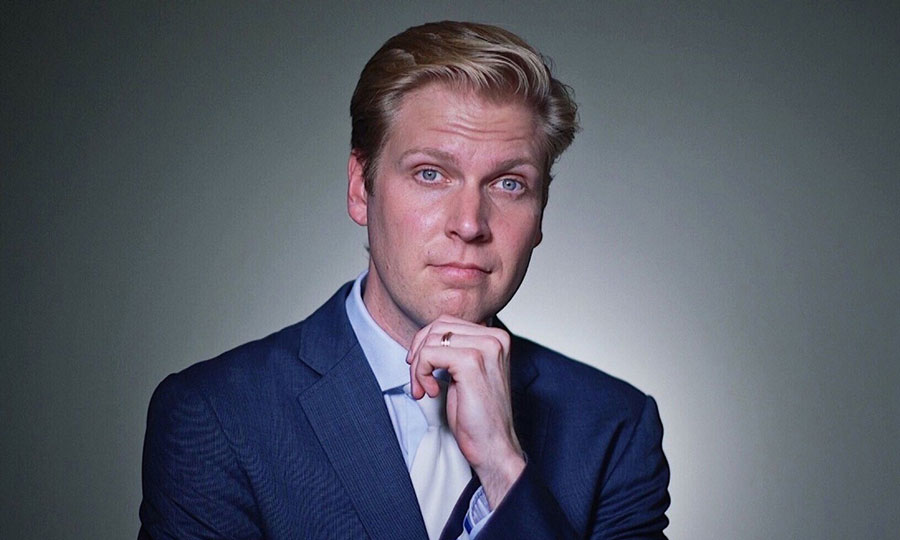 Biting satirical commentary isn't Mark Humphries' forte either, with his sketches often being mistargeted and weak. And this was even during the era of the Morrison government, where Morrison and colleagues so blatantly failed to address our concerns that we overwhelmingly booted them out. There is an audience for this kind of satire, but they've fallen asleep. Rather like the people making these sketches.
Winner
The Weekly/The Yearly with Charlie Pickering
65% of the total votes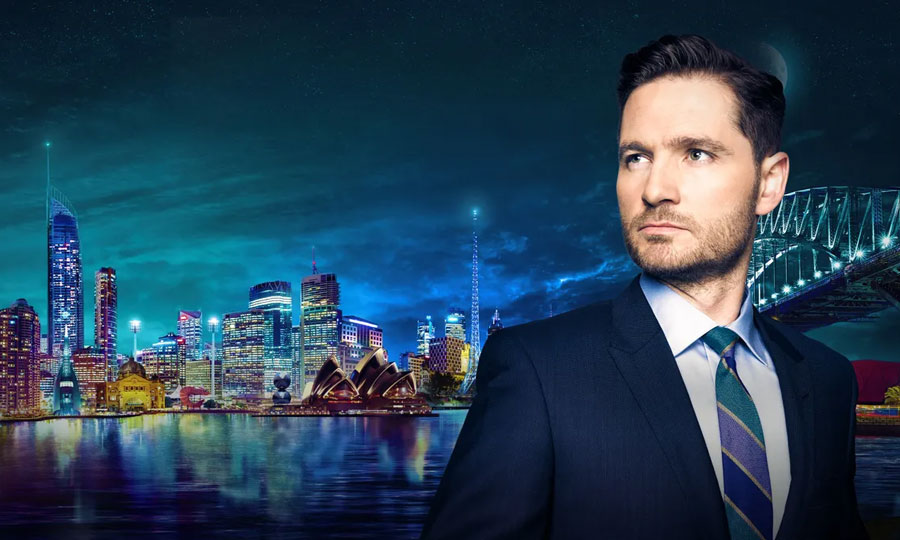 The recent outrage about the greenlighting of Frankly, a chat show hosted by a white woman in her 60s and aimed at Boomers, highlighted who the ABC's target audience really is. A less obvious manifestation of this is The Weekly, a show hosted by a Gen X white guy but aimed squarely at older generations. Ever wondered why The Weekly has a rather conservative take on issues that are important to younger generations? Or why the show rarely does any robust satire? It's because everything's pretty good for the target audience, so why think about anyone or anything else?
---
What the voters said about The Weekly/The Yearly with Charlie Pickering
Charlie Pickering is long overdue for a nice drive out to the comedy retirement farm. Or he would be if he were an actual comedian.
The folksy explanations on The Weekly were loathsome. And Micallef almost pleading to be let go of speaks volumes.
This may be a case of bad comedy recency bias, but Pickering's Fresh Prince of Bel Air parody on The Yearly deserves the death penalty.
---
Worst Comedy Film
Runner-up
Christmas Ransom
11% of the total votes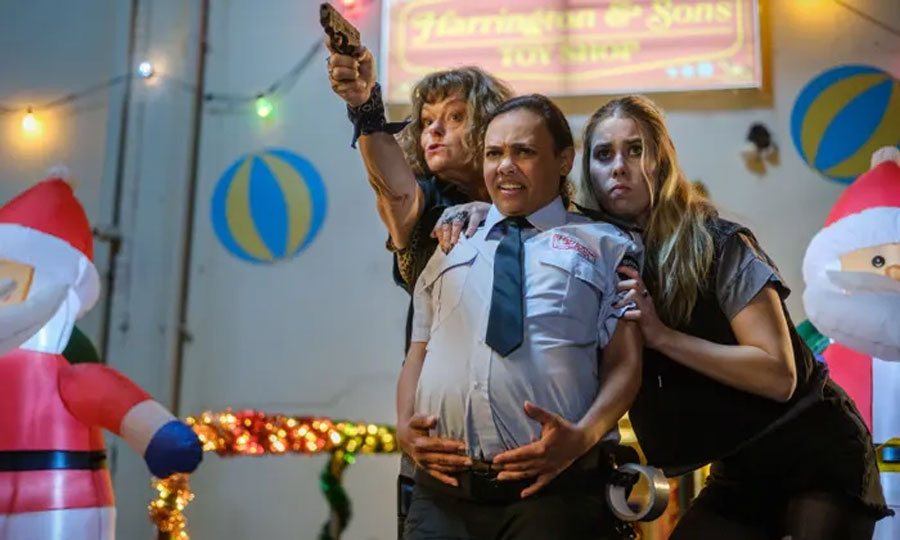 Streaming service Stan has gone all-in with the Christmas movies over the last few years, and good on them for giving it a red hot go. Maybe one day they'll come up with something worth watching over Christmas, but considering these days around 40% of all films are "a Christmas movie, if you really think about it" we'll stick with Bad Santa for now.
Runner-up
How to Please a Woman
11% of the total votes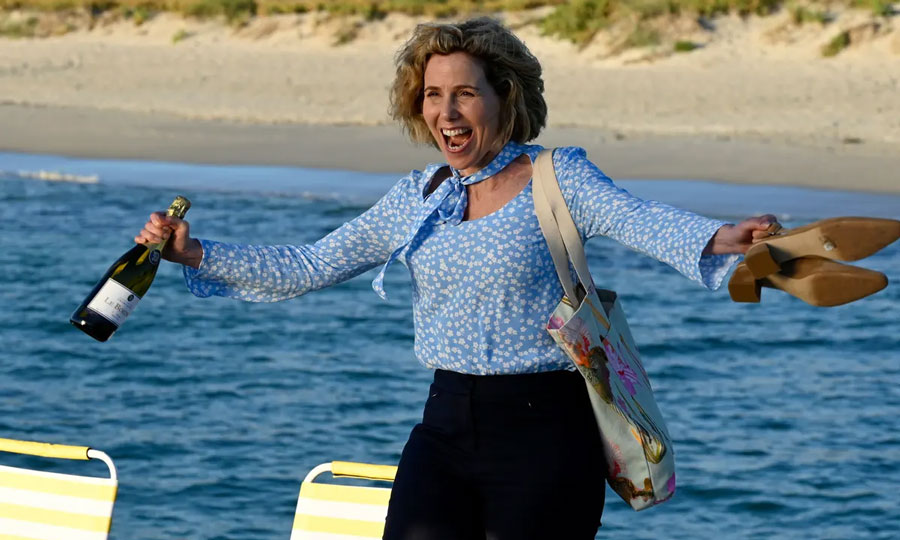 When a middle-aged accountant takes over a struggling removalist firm and turns its fortunes around by retraining the all-male staff into sex workers, you'd expect something a lot funnier than this ended up being. Who thought turning what was obviously the set-up for a 70s sex romp into a serious look at the politics of female desire was a good idea oh it's an Australian film forget we said anything.
Winner
Wog Boys Forever
69% of the total votes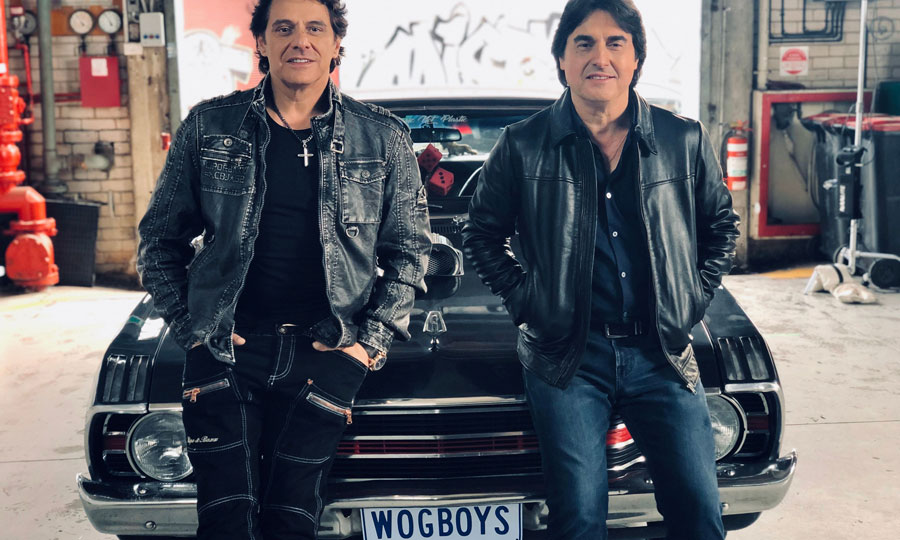 Look, to be fair this was pretty much the only real Australian comedy film made this year. Everything else just had trace elements of comedy sprinkled over some other, more popular dramatic format. So if you could squint just right and ignore the actual content of this film – which was not great even when it wasn't outright bad – you could almost imagine you were watching something with the potential to be both entertaining and funny. You weren't of course, but aren't the movies about playing let's pretend?
---
What the voters said about Wog Boys Forever
People who watched Wog Boys are now all over 45. People who liked Wog Boys are all over 60. Must have been some good tax credits on the production costs
Congratulations Nick Giannopoulos you have officially made The Wog Boy the Police Academy of Australian cinema. The first Wog Boy, a genuinely funny and satirical take on modern multicultural Melbourne through the eyes of a first generation man. Wog Boys Forever…, hey everyone it's me Nick, remember me and how funny I was?! Well I'm back and dancing in a night club, please see my movie! That's the whole premise.
As a wog, this should have been a slam dunk (soccer goal?) But the cameos from Sooshi Mango, kings of Instagram, prove that these particular Wogs are out of work for a reason.
---
Best New Comedy
Runner-up
Shut Up
18% of the total votes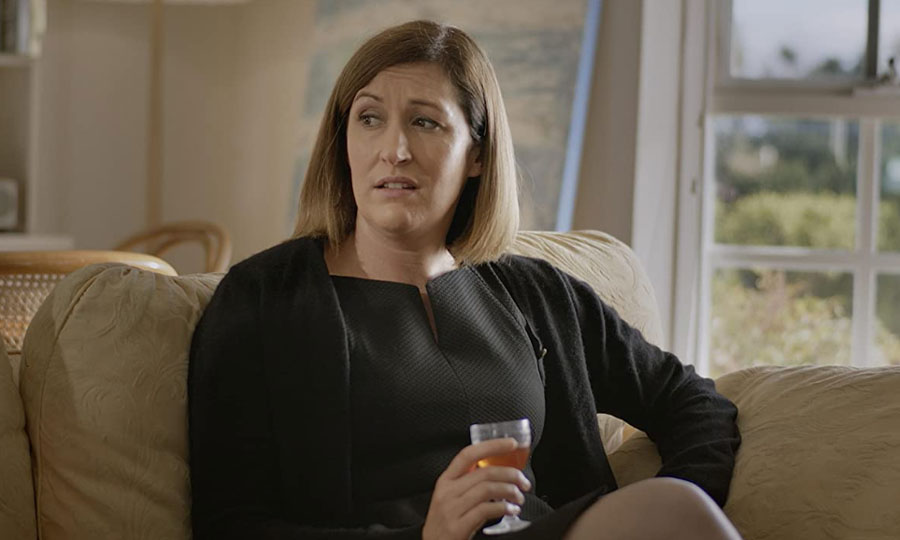 Shut Up was a stand-out new release in 2022. This two-hander starring Debra Lawrence and Celia Pacquola as a mother and daughter meeting up between lockdowns had a strong script, lots of laughs and occasional moments of poignancy. Written by Sarina Rowell and directed by Tony Martin, it's available on YouTube. You should check it out.
Runner-up
Hot Department: Dark Web
23% of the total votes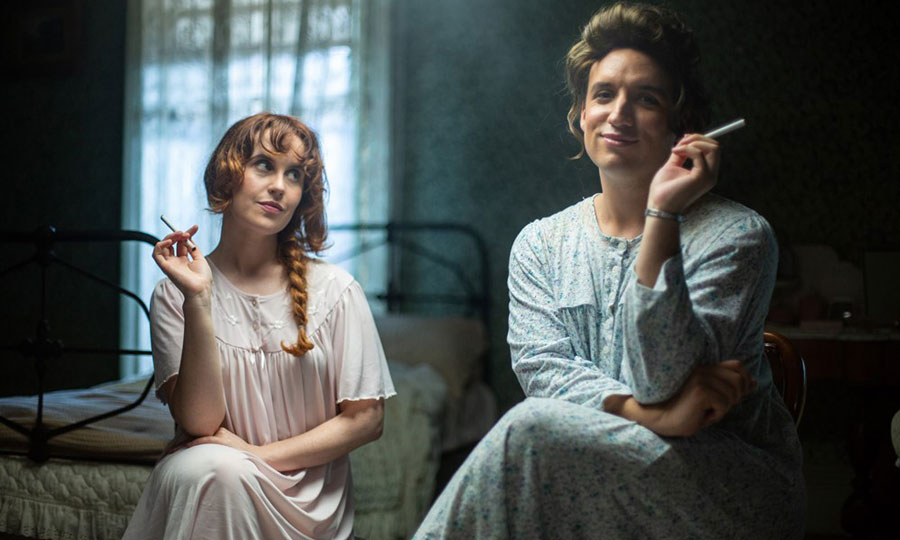 Also available on YouTube, this series from Aunty Donna spin-off Grouse House is a series of parodies of online pop culture (TikTok, Netflix, porn, YouTube). Not all episodes were great, but the best got solid laughs from putting a Black Mirror meets Aunty Donna-type twist on familiar online tropes.
Winner
Colin from Accounts
25% of the total votes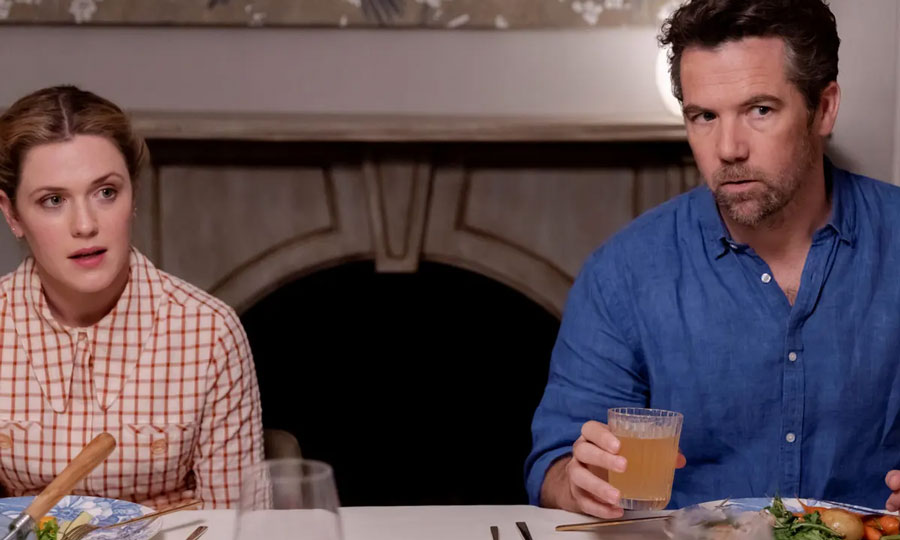 Is this uneven rom-com sitcom the best new comedy made in Australia in 2022? We don't think so but you voted for it… Colin from Accounts is beautifully shot, it includes some funny moments, and there's an on-again-off-again romance at the centre of it and some people enjoy that sort of thing. Is the romance entirely believable? Not really? Are many of the situations funny? Again, not really. But if you're looking for eight pleasant-ish half-hours about decent people leading a slightly glamorous but also fairly relatable life then there are many, many worse shows you could watch.
---
What the voters said about Colin from Accounts 2022 new comedy in general…
None of them are any good. That's the sad thing. When the new shows and ideas are just as bad as the old ones, that's when you know we have no more comedic talent on mainstream Australian media.
This was a mediocre year.
I'm just so tired.
---
Best Comedy
Runner-up
Have You Been Paying Attention?
36% of the total votes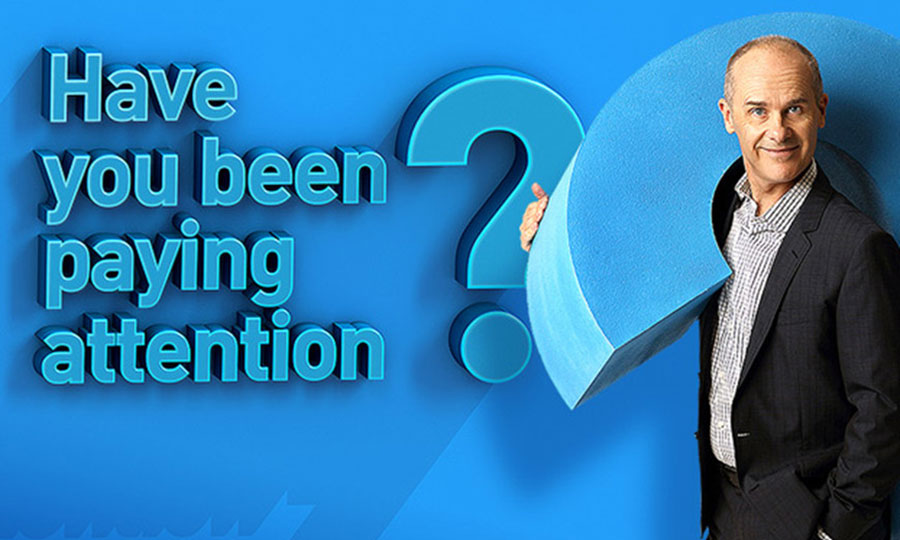 The kind of consistently funny and entertaining show Australian commercial television rarely made even in its heyday, it's frankly astonishing that we get something this good on our screens for half the year each year. Don't believe us? Think of every single panel show the ABC's made this century. A well-oiled laugh-generating machine with an amazing depth of talent and the ability to make even paid sponsorships seem amusing, it continues to be a triumph.
Runner-up
Fisk
61% of the total votes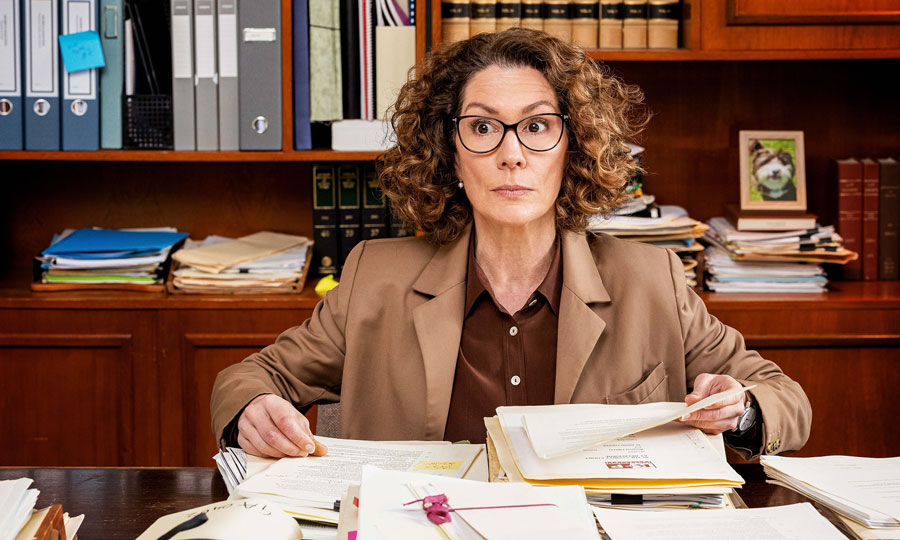 Still going strong in its second season, Kitty Flanagan has come up with the goods and then some with this understated sitcom about a lawyer who doesn't quite fit into a world that you probably wouldn't want to fit in with anyway. A timely rebuttal to those who say that the future of Australian television must lie with appealing to an international audience, it's homegrown in all the best ways, mining comedy from the quirks of our culture while tapping into the universal nature of a whole lot of dickheads. No word yet on a third season but with a Logie on Flanagan's mantelpiece and Fisk's baggy brown suit back in style, here's hoping.
Winner
Shaun Micallef's Mad As Hell
70% of the total votes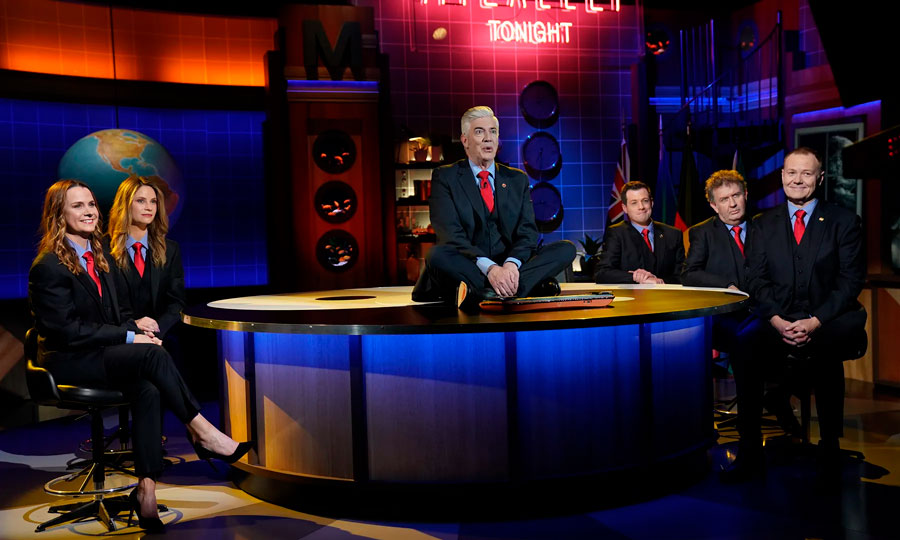 There's a school of thought that says after a loss you shouldn't mourn the fact they're gone but instead celebrate the time you had together. Yeah, good one. We'll remember that for twenty weeks in 2023 when instead of enjoying world-class comedy created by one of the sharpest satirical teams this country has ever seen, we're not. Making matters worse – which really should be the ABC's new slogan – the final season of Mad as Hell was as strong as it'd ever been, skillfully pointing out the flaws in the freshly elected Labor government with sketches that had a new sense of purpose. Plus all the regular stuff? Still just as funny. It went out on a high note; we won't see its like again.
---
What the voters said about Shaun Micallef's Mad As Hell
Mad as Hell's departure leaves a big hole in Australian television. Fortunately that leaves somewhere the country can dump all that soft plastic.
You have to wonder how satire is going to hold up without Mad As Hell around.
Bye Mad As, we love you.
---
We asked our readers… What did you think of comedy in 2022?
It could always be worse. It's time for the ABC to start again and give us some fresh shows that actually take risks. No more panels, no more established talent, please.
Fisk was the big TV-narrative-comedy highlight! Whether or not you think it's funny, and I do, it's so refreshing to see a comedy that puts itself out there with the primary aim of being funny, rather than having a bedrock of 'serious issues' to make it critic proof. Its huge success is really heartening.
Underwhelming, especially if you tend to want to see films or TV sitcoms. I'm at the point where I don't care if it's not great. Just put on a show with a 23 year old I don't know hosting, or sitcom, something out of the blue. Nostalgia is biting at my bosom too readily and I seek out the tried and true oldies rather than bother with the new. Is that wrong?
Same as the last 15 years or so, very bland with the same handfull of dinosaurs on every show. I think Australian and New Zealand stand up comedy is stronger than ever and would like to see these youngsters replace all these lame ABC on air types across all forms of our comedy media.
It's too soon to say what 2022 meant for screen comedy. Mad As Hell finishing marks the end of an era, but there are a surprising number and variety of shows slated for 2023 (Taskmaster, Aunty Donna's sitcom, the Channel 7 sketch show) which could set the tone for what's next. Kitty Flanagan winning the most popular actress Logie was funny and bizarre enough to tip the scales over to positive. Not a standout year on its own, but hopefully good things are to come.
Mitch McTaggart's seasonal evisceration of the awful lowlights of Australian TV (as well as noting a few positives) has become must-see TV, even if you have to join Binge to see it. Mad As Hell leaves a huge hole to fill (bye Tosh), Fisk, HYBPA? and Cheap Seats delivered solid laughs. The rest? A huge angry sigh…stuff I can't be arsed to watch to be able to determine just how little I care for it. Bring on Aunty Donna and The Back Side of Television season 2…
Like our Olympic performances: you only get out whatever dollars you put in. Aussie comedy has evolved past the long-form and the only consistent quality comes from the bite-size format: "don't forget to subscribe, like, and share" is the new catch-cry of the popular Aussie comedy performer.
Panel shows remain the absolute worst, keeping the same few hacks employed while emerging talent has nowhere to go. Also, too much scripted 'comedy' is still really drama with quirky trappings.
A few glimmers of brilliance in a sea of formula and dated reboots. Fisk has become a clever, well written 30 minute sitcom. Sad to see Mad As Hell go, there is nothing like it on Australian TV. I hope Micallef's wit will be seen again soon elsewhere. Colin From Accounts was an excellent new sitcom; funny, authentically Australian and unique.
Satirical comedy really peaked. I think it helped process the horror of the worst Prime Minister we've ever had. It was kind of like therapy.
The fact Tosh Greenslade has gone into advertising is enough to tell us what's gone wrong with TV comedy.
At least it's not getting worse.
Needs improvement and more financial support.
There weren't enough panel shows about the news, they should do more of those.
The above is a selection of the many comments we received. Thank you for voting and commenting, now comes 2023…