Press release time!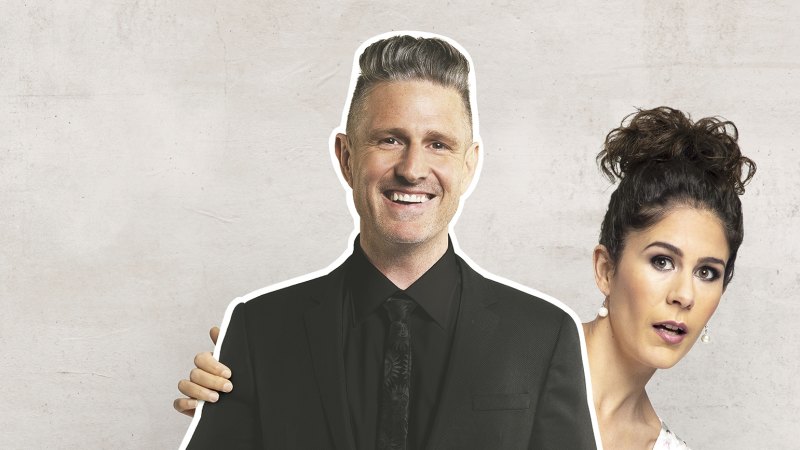 SO AMAZING!: ABC SHOW'S SHOCK ANNOUNCEMENT

An ABC Show has an announcement, that announcement is a shock and someone thinks it's amazing news. How enticing! No wonder you clicked. But now you're a paragraph in and still haven't received any detail. That's just how news works now. How annoying, hey?

If you don't click away and carry on reading, you'll discover the show is Question Everything, remember that show starring Wil Anderson, Jan Fran, and a panel of Australia's best and brightest comedians? Well, they have a shocking announcement. Unfortunately, news websites need you to scroll down the page to pass more ads so they won't reveal the announcement for another paragraph.

By now, you've probably been distracted by one of those auto playing videos that isn't even about this story. So annoying! Can we just get to the shocking new announcement? It's not that Question Everything stars a panel of Australia's funniest comedians battling misinformation in the news media. We already knew that, after all. The shock announcement is that Question Everything is returning for a massive 10-episode second season on ABC TV and ABC iview on Wednesday 28 September, 8.30pm.

Now, you might think you have all the vital information you need, yet the article is carrying on. There's probably a slideshow of photos stolen from Instagram but all you're really interested in is finding out who said that "So Amazing" quote from the headline. Host Wil Anderson said of the return: "Finally, some news you can trust. It's true, Question Everything is coming back with a panel of your favourite comedians and the best new up-and-comers. Together, we'll see who has the facts straight and who has their news limited."

While Co-Host Jan-Fran added: "When I first heard Question Everything was coming back I checked the source of the information, then double-checked it, and verified it with an independent third party. Only then did I believe it. I cannot wait for another season. It is always a thrill to tell Wil he's wrong and on this show I get to do that a lot."

But neither of them used the exact phrase 'So Amazing'. Turns out, it was from some tweet that wasn't even really related to this story. Gosh, what has happened to the news?

Question Everything will air Wednesday 28th September at 8.30pm on ABC TV and ABC iview.
And now we feel the need to apologise for running that in full. Or as the press release put it:
How annoying, hey?
Ten more episodes of this half-baked attempt to create the long-dreaded Gruen News? Is it a quiz show? A panel show? A show where the host apologised for the poor quality of his panelists?
Wow, if you stick a question mark on the end of obvious observations they really don't become any more entertaining, do they?