When Nine tapped Hamish & Andy on the shoulder and hired them to bring their knockabout larrikin hijinx to the nation's premier commercial network, it seemed like a vote of confidence in the future of Australian comedy. A decade later and the duo are now each hosting their own generic gameshow. What went wrong?
"They got old" is the most obvious answer. Sure, Hamish & Andy's mix of light-hearted pranks and quirky curiosity possibly could have sustained a media career. Just not at Nine, where the "younger audience" are interested in talent shows and home renovations, not oddball overseas adventures. Their last joint project for Nine, True Story with Hamish & Andy, was more often than not a light-hearted delight; it's also most likely the last half hour scripted comedy we'll see on Nine for the foreseeable future.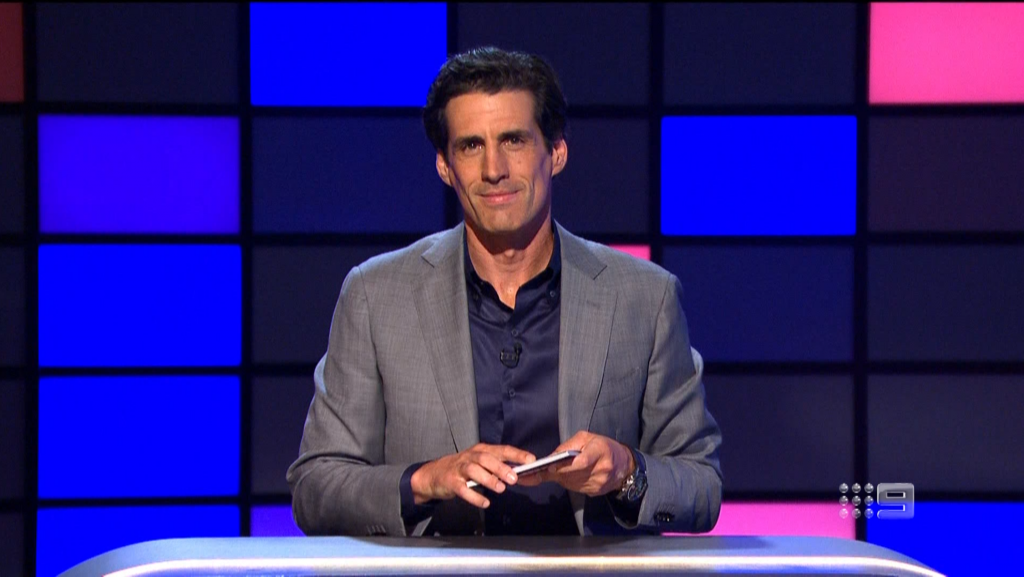 Now Hamish Blake gets to host toyetic smash hit Lego Masters. And Andy Lee? He gets what feels like the consolation prize in The Hundred with Andy Lee, a show that combines the boring parts of Family Feud with a Zoom call for a full hour of what the kids call "content".
There's honestly not a lot more to it than that. The old Family Feud used to survey a hundred faceless people to get their quirky and unusual responses; The Hundred has them up on a video wall where occasionally one gets asked to explain their answer – or just tell a story – in more detail. It's like a Vox Pop, only nobody has to leave the house.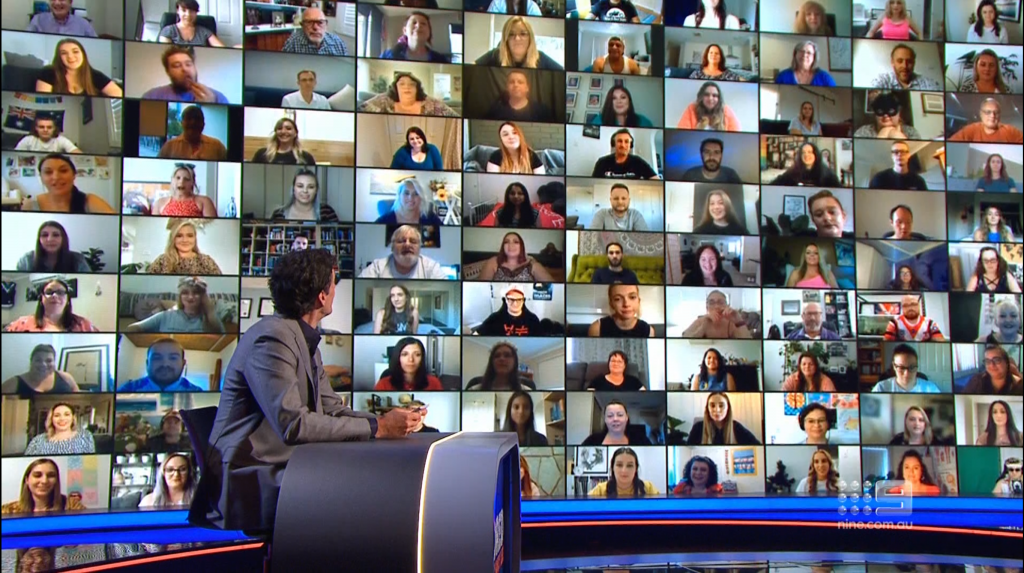 As for the competition angle – because of course there's a competition angle, we're talking about the network that turned making stuff out of Lego into a competition – there are three celebrity guests who are either comedians or can be loosely defined as "comedians". Thus explaining why we're talking about The Hundred.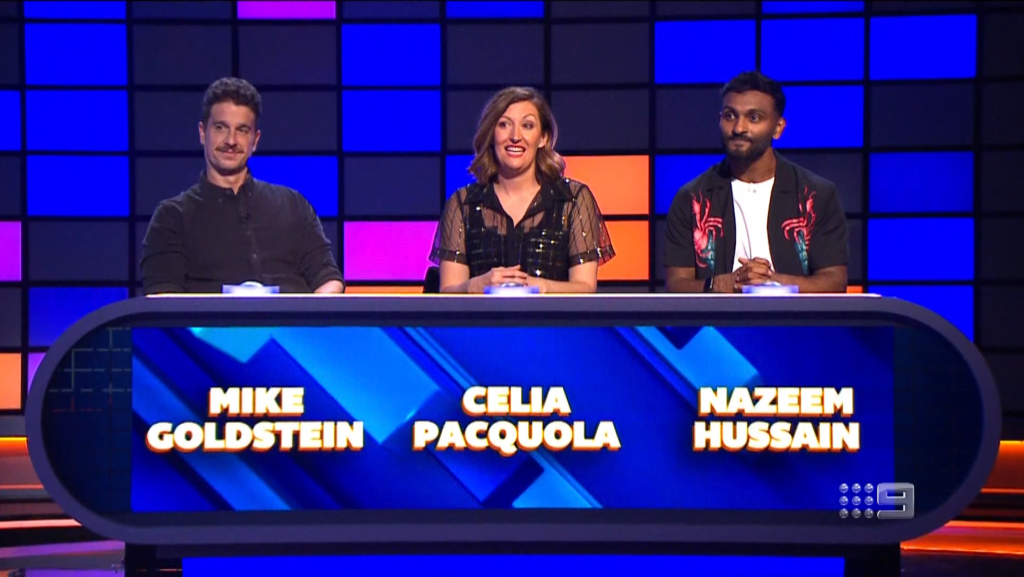 They try to guess the Hundred's response to mildly edgy questions – "what percentage of The Hundred are hiding their sexuality" was one, though "what is Australia's favourite emoji" was the one they used on the promos – and… Look, it's a comedy game show, there are scores and stuff but nobody cares.
Unfortunately nobody really cares about being all that funny either. That became clear long before the arrival of special guest star Dermot Brereton (who?). Everyone is really just there for a casual chat and the occasional shocked expression / witty one-liner. Weirdly, the show as a whole is positioned as something of a cultural experiment – a way to find out what Australians really think, only as a game show.
(though it seems likely that the answer to the question "Are the Hundred really representative of Australia as a whole?" is "it's just a bit of fun, okay")
Unfortunately the surprises weren't really all that surprising to anyone with access to the internet. People make sex tapes? Who knew? Probably not the average 60-something Channel Nine viewer, which explains why comedy and commercial television will be an increasingly difficult fit until someone comes up with a reboot of Mother & Son that's on the side of the mother.
Though to be fair, the show did leave us with one question: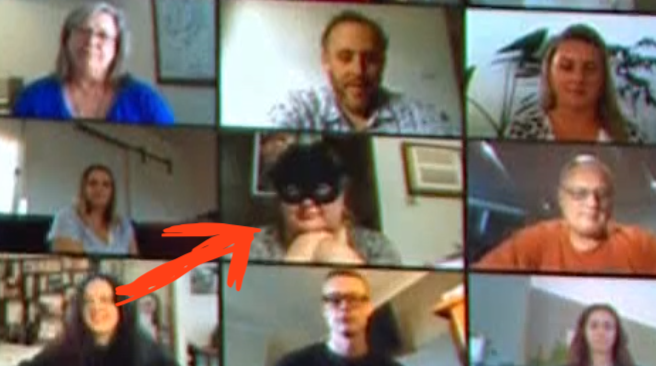 What was going on with the woman wearing the cat burglar mask?