Sarah Kendall's dramedy Frayed finished up last week, taking a more serious turn in its final episode, as the Cooper family and their friends dealt with the fall-out from the Newcastle earthquake. The family house and much of the city has been destroyed, Lenny and Abby are threatening to run away, and the carpark under which accidentally murdered cop Terry's body is buried is now a pile of rubble. Can Sammy (Kendall) and Dan (Matt Passmore) dig out the rotting corpse and find a way of burying Terry for good before demoted police detective Fairbank (Hamish Michael) finds them?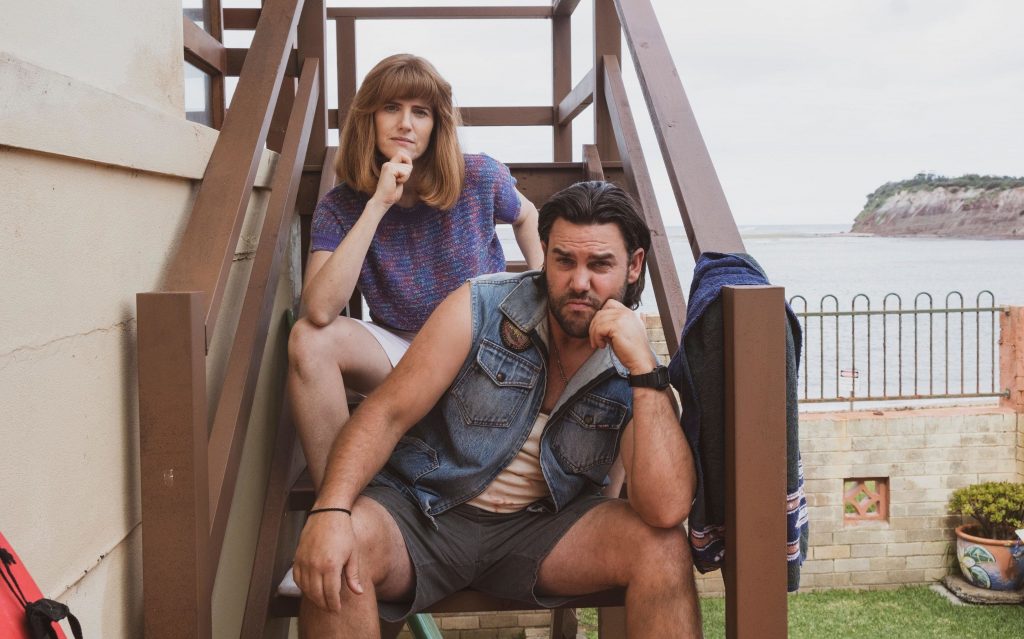 Despite some difficult subject matter in series two – murder, domestic violence, alcoholism, mental illness – Frayed managed to keep a good balance between sensitively portraying the issues and keeping the audience laughing. Kendall has a particularly good eye for a funny character and the second series of Frayed introduced us to several new ones, including swindling Legal Aid lawyer Hannah (Gemma Whelan) and idiot police constable Emily (Emma Harvie). We also saw the evolution of Sammy's brother Jim (Ben Mingay) from straight-up "boofhead" to "boofhead new parent," spouting "As a father…" platitudes at every possible opportunity.
And while on the surface, such characters are there for laughs, the reality is that they're very carefully constructed to drive the plot forward, for potentially many series to come. Series two may have seen a lot of focus on hiding Terry's body – and keeping it hidden – but the consequences of his accidental shooting will be long lasting, whether his body stays buried or not. The complicated web of alliances that sought to keep the family out of jail could unravel in a thousand different ways. Not to mention the question of the London house, Sammy and Jim's missing father and Dan's relationship with Trish (Pippa Grandison). Series three should be every bit as good as the first two. Bring it on!