Earlier in this pandemic, some stat went around that podcasting equipment was flying off the virtual shelves so fast that many online retailers were all sold out. Literally, everyone was getting into podcasting.
And while it's nice that people are finding ways to keep active during lockdown…look, let's be honest, not every idea for a podcast is worth pursuing.
The Saturday Quiz is a reboot of The Weekend Quiz, a podcast started earlier this year in which actor John Leary (you'll have seen him in Get Krack!n, The Letdown and Upper Middle Bogan, amongst other shows) asks a couple of celebrities to try and answer the quiz questions in that weekend's Good Weekend. Guests on The Weekend Quiz included Amanda Brotchie and Adam Zwar, Robyn Butler and Wayne Hope, and Celia Pacquola and Luke McGregor. Now, for The Saturday Quiz, Leary uses the questions from The Saturday Paper's weekly quiz, with all-new pairs of celebs trying to answer them. In the first episode, released a couple of days ago, the guests were Kate McLennan and Kate McCartney.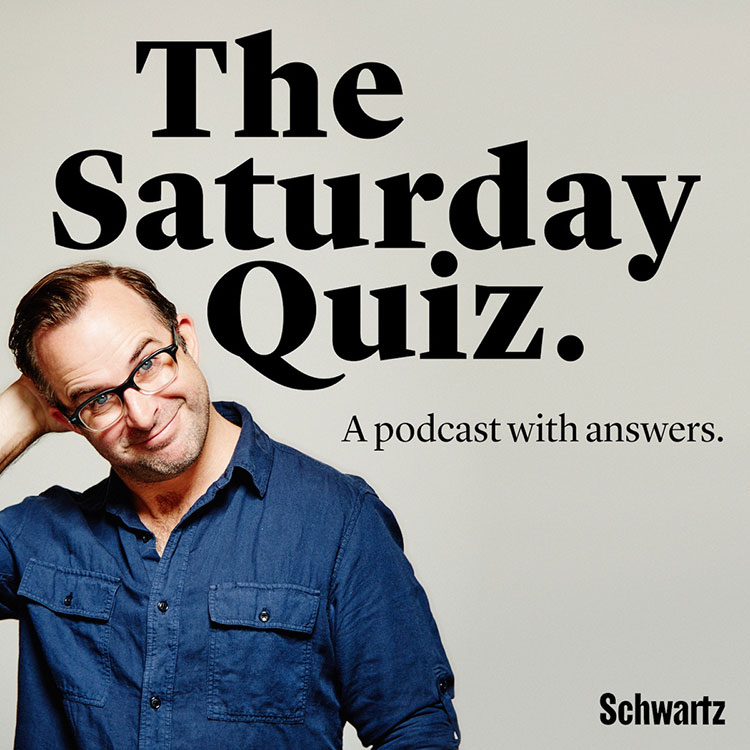 If you like hearing comedians on podcasts, you may find The Saturday/Weekly Quiz interesting. But if you like hearing comedians on podcasts being funny then you probably won't find it interesting. The basic problem is the premise.
On a comedy quiz that's funny, Have You Been Paying Attention? for instance, the laughs come from comedians giving plausible-but-wrong or silly-but-wrong answers to questions. On The Saturday/Weekly Quiz, the theory is that the laughs will come from the guests struggling to the get to the correct answer. Because, you know, comedy is pain, right?
And if you're a comedian who's great at improv, and you're on The Saturday/Weekly Quiz, then yes, you can maybe get some laughs out of the fact that you don't know the answer to the question and are flailing about a bit. But we stress the word "some".
See, that tactic works great for the first few questions. But after that? What the hell do you do? There are ten questions in total – you've gotta change things up a bit.
The best examples of anything – comedy, podcasts – look so effortlessly easy, don't they? Like anyone can do them. But that's just not true. Good comedy needs planning. And a good podcast has to have a premise that has been thought through.
Imagine if the comedians on The Saturday Quiz had been sent the questions in advance? Not so they could look up the answers, but so that they could plan funny things to say about them. But we suspect that's not happening here, and it's why this show isn't terribly funny or much fun to listen to.
As it is, we're just glad that The Saturday Paper only publishes 10 quiz questions a week. Imagine if it was 20? Imagine how long and painful that podcast would be.