The first episodes of web series Ding Dong I'm Gay, piloted two years ago, have now been released. We thought the pilot showed some promise when we reviewed it in 2018, and based on the first two episodes of the series proper, we were right.
In the pilot, Toby (Brayden Dalmazzone), a country boy, moves to Sydney to stay with his gay cousin Cameron (Tim Spencer). Except Cameron assumes Toby's straight – and homophobic – and tries to hide his sexuality in front of Toby. But it turns out, Toby's gay too. This leads to Cameron offering to mentor Toby around the gay scene, except, in true sitcom fashion, Cameron's advice is often useless, while Toby turns out to be pretty cluey for a country bumpkin.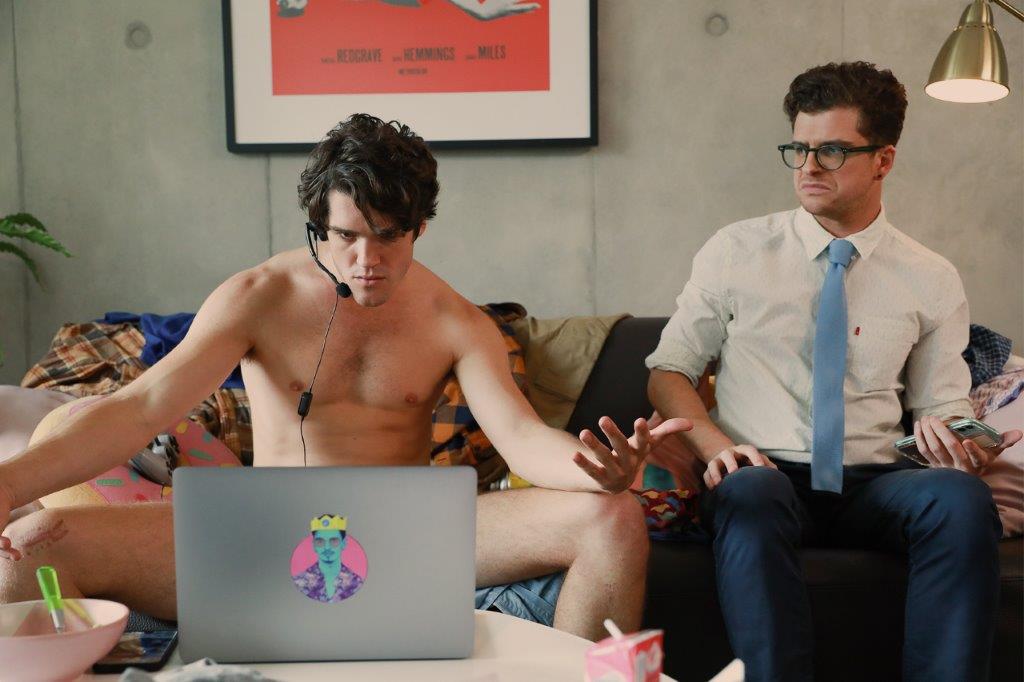 If this sounds like a classic sitcom premise, a bit like 80s/90s favourite Perfect Strangers, say, then yes, there are elements of that. Although the butt of the joke in Ding Dong I'm Gay is Cameron (rather than the out-of-town cousin), who seems to grow less and less sure of himself by the second as he repeatedly fails to snare almost-boyfriend Jack (Rupert Raineri), while Toby bags all the hot guys (including a local porn star).
Where exactly Ding Dong I'm Gay is heading, though, is a mystery. The pilot shows – and indeed the title sequence for this series – feature a pregnant neighbour, Lucy and a paranoid Chinese student, Sweetie, but there's been no sign of either of them so far. Also, what's up with the music video Instaboy featuring wannabe Instagram influencer Anton, whose hot mate got up close and personal with Toby in episode two? Will we be seeing more of him? You will have to subscribe to the channel to find out.