Right-wing shock jocks have long been a target for ridicule, but the new Audible comedy Riot Act is so much more than a satire. It's a funny, well-plotted sitcom full of believable and interesting characters. Basically, it's the sort of sitcom we should see – or hear – more of in Australia.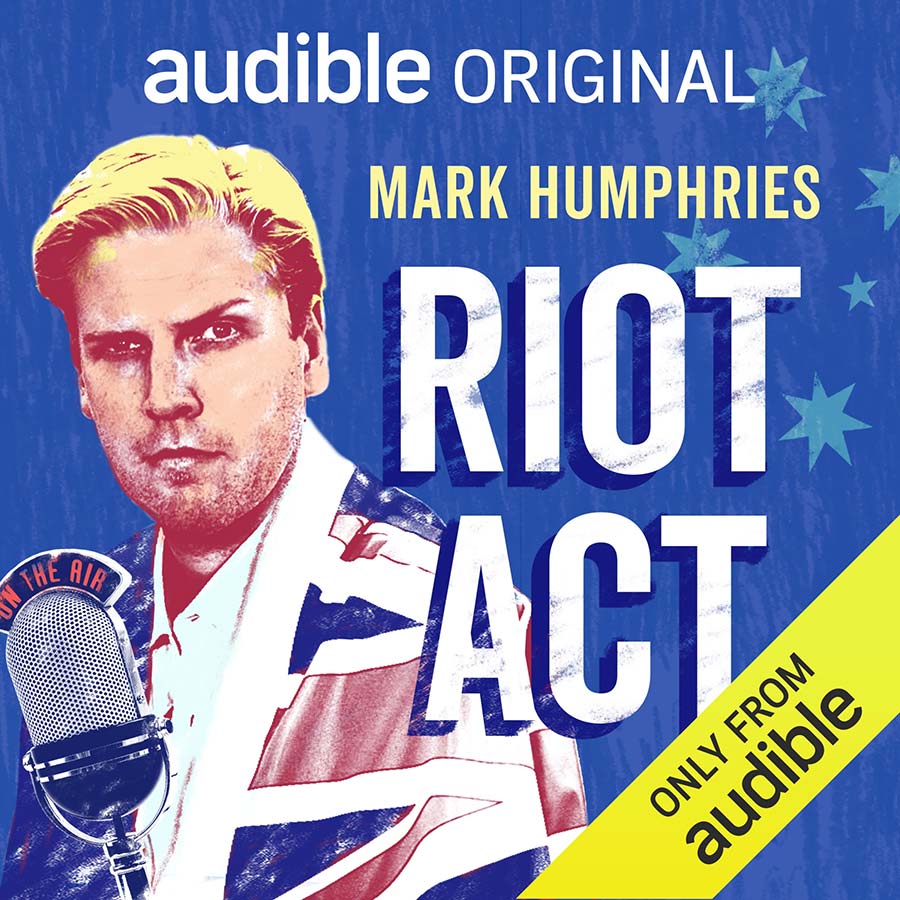 Co-written by Mark Humphries and Evan Williams (7.30) and Dan Ilic (A Rational Fear, Tonightly), Riot Act focuses on overnight shock jock Campbell Parkes (Humphries) and his producer Michelle (Anjali Rao) as they try to get traction on right-wing radio station '360', whilst constantly under pressure from station manager Nugget (Ilic). But when an opportunity opens-up, in the form of the untimely death of prime-time host Janacek (Tony Martin) will Campbell be the one who inherits the coveted prime-time slot?
Riot Act feels like a show for our times: chock-full of deserved pot-shots at the media, politics, sexism, racism, the rich and powerful, ordinary Aussies, Boomers, bloke culture and left-wing activists but not made with a cent of government funding. And let's face it, after what's happened this week, there'll be less and less of the latter in years to come.
Perhaps this is a good thing? Riot Act took two years to write and feels not just like a labour of love but like the sort of thing that in the hands of a more traditional content provider (such as an established public broadcaster) would be forced to become something quite different – and more mainstream – in its approach. Riot Act also feels like an exciting rediscovery of the sort of comedy you can only really make for radio or podcasts: dialogued-based and artfully plotted.
And while not all the material is gold – Michelle dismisses a manure supplier's sponsorship of Campbell's show as "crap for comment" – it's a step up from standard Aussie sitcom dialogue. Listen to Riot Act and then try and argue that Mr Black or Rosehaven are better programs.
The closest we've heard to Riot Act in recent years is Tony Martin's Childproof, which did phenomenally well – quickly reaching number two in the podcast charts. Riot Act deserves similar acclaim, or at the very least a second series. Perhaps Audible, like many streaming services in their ascent, will commission another series – and will continue to fund all sorts of other shows too?
It's about time someone did something. 2019 has been a lacklustre year for Australian comedy – and that's saying something after several decades of lacklustre years for Australian comedy – so we're due an upswing. Maybe this is the start of it? Maybe not. Either way, Riot Act's one of the best Australian comedies of the year.