All episodes of UPRIGHT will be available to UK viewers from Thursday 28th November, 2019, on Sky Atlantic and streaming service NOW TV.

In Australia you can watch all episodes from Sunday 1st December at 8:30pm on FOXTEL or watch a double episode premier on FOX SHOWCASE.

Written by and starring Tim, UPRIGHT, follows two misfits thrown together by chance in the middle of the Australian desert, who forge the unlikeliest of bonds in their quest to get a precious piano from one side of the country to the other.
Described as a "comedy drama", which on a good day means a drama with jokes but unfortunately can also mean a comedy that often isn't that funny, it sounds like it's basically an outback road trip, which has worked for a lot of Australian films but surprisingly hasn't been done too often with television (presumably because, you know, money).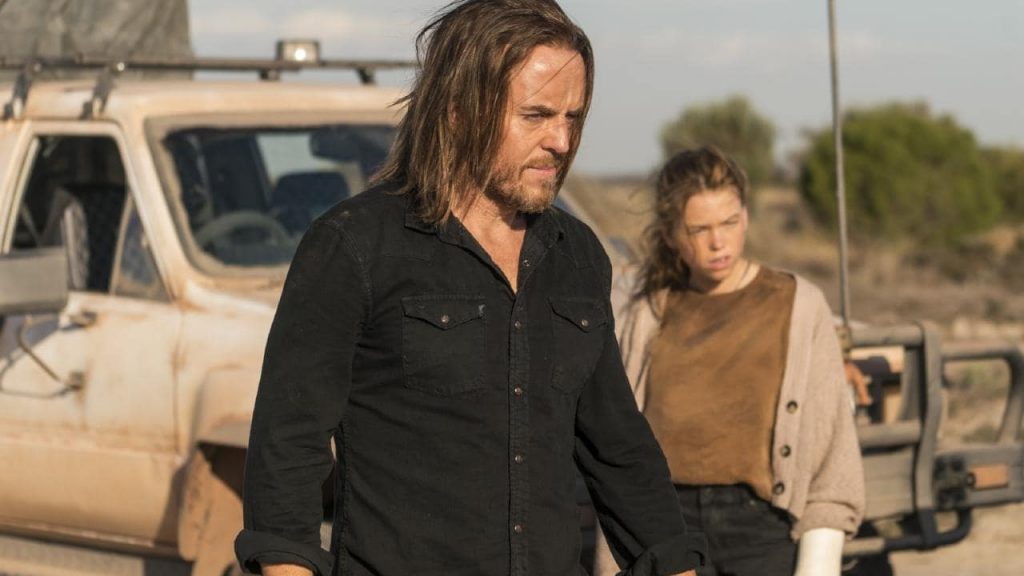 So it's Minchin goes Wolf Creek? Not quite:
When Lucky Flynn (Tim), who hasn't spoken to his family in years, learns that his mother is dying, he sets off on a 4000 kilometre drive across Australia to see her, packing only his cherished upright piano. His plans soon go awry when he meets rogue teenager Meg (Milly Alcock). Together they forge an unlikely friendship as they embark on a road-trip adventure across the Nullarbor Plain in a race against time.
We're guessing the "cherished upright piano" is the comedy part of the comedy drama. But to be fair, there are comedy names in the credits:
Led by Tim, there's a brilliant creative team behind UPRIGHT, including Chris Taylor (The Chaser) with whom Tim is writing the series alongside award-winning writer-actors Kate Mulvany (Lambs of God, Fighting Season, Jasper Jones stage play) and Leon Ford (Offspring, No Activity). The Director is Matthew Saville (Please Like Me). Tim is Executive Producer with Penny Win, Carly Heaton and Helen Bowden. Producers are Lingo Pictures' Jason Stephens, Chris Taylor and Melissa Kelly (Hounds of Love).
One day we're going to get around to writing that post about how 95% of Australian comedy is made / produced by the same half dozen mildly amusing people, but today is not that day.
Anyway, Minchin can still be funny and charming when he's not banging on about kindness and making journalists feel extremely nervous in case he goes off and writes another wildly popular song about how much he wants them to die and it's not like Australia doesn't need a comedy that isn't crap in 2019 so fingers crossed here.