We knew this day would come. We just hoped we wouldn't be around to see it:
AUSSIE COMEDIC GENIUS CHRIS LILLEY IS BACK — AND HE'S SIX TIMES AS FUNNY

LUNATICS

LAUNCHES ON APRIL 19, 2019

ONLY ON NETFLIX

Lunatics Synopsis:

Lunatics is a 10-part comedy series presented as a documentary with the characters played by writer/creator Chris Lilley (Summer Heights High).

The documentary examines the lives of six extraordinary individuals and explores the idea that people are not what they seem at first. Through documentary interviews, self recorded and fly on the wall footage the six intriguing subjects are observed over a period of months. Their stories unfold with hilarious results. As eccentric and odd as they all are, they are scarily recognisable types and they teach us that its ok to just be you.

Character Descriptions:

Keith, a fashion retail veteran embarking on a new business venture who struggles with objective sexuality issues and his deep love for a cash register.

Becky, an extraordinarily tall University freshman embarking on life in an American college with her twin sister and dealing with social issues and life with massive legs.

Gavin, a confronting young boy and future Earl of an English country estate dealing with the pressures of his future and trying to be a kid.

Jana, a lesbian Pet Psychic to the Stars who from her South African home base struggles with an unrequited love for her personal assistant.

Quentin, an incompetent real estate agent about to inherit a family business who dreams of being a world-renowned DJ and street artist.

Joyce, an eccentric elderly ex porn star and hoarder who is now a recluse who obsessively collects things while facing an impending eviction.
That's a lot to take in. But we know what you're thinking: are any of them in blackface? That header image makes it hard to tell, but good news: there are pictures!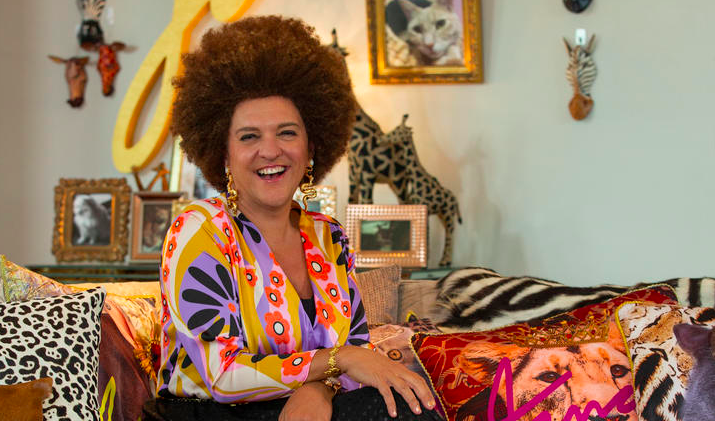 Jana!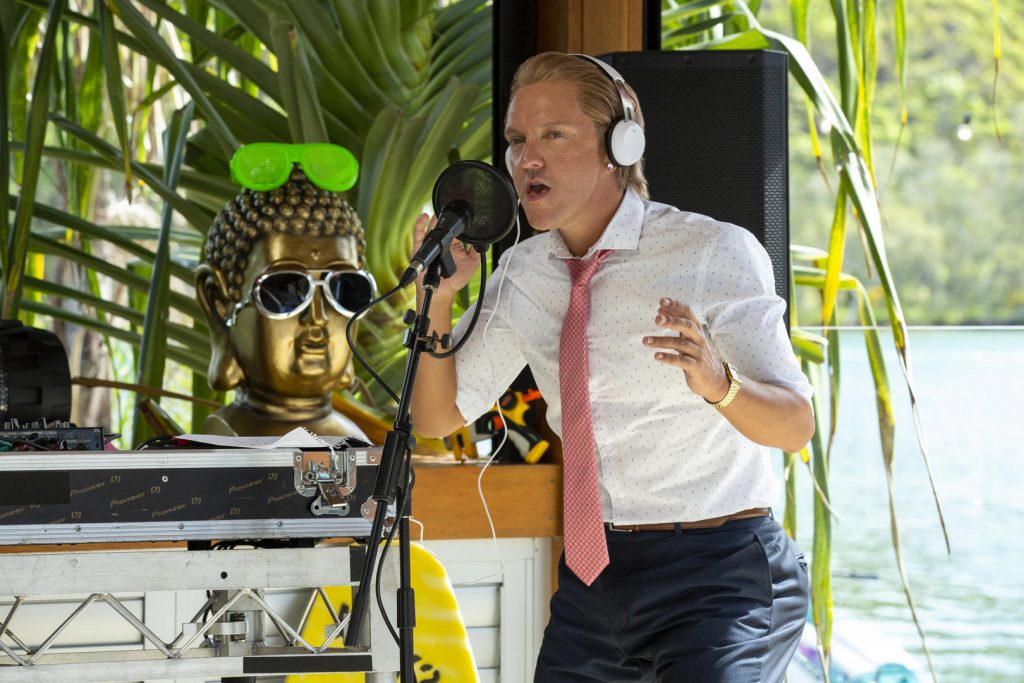 Quentin!
Gavin!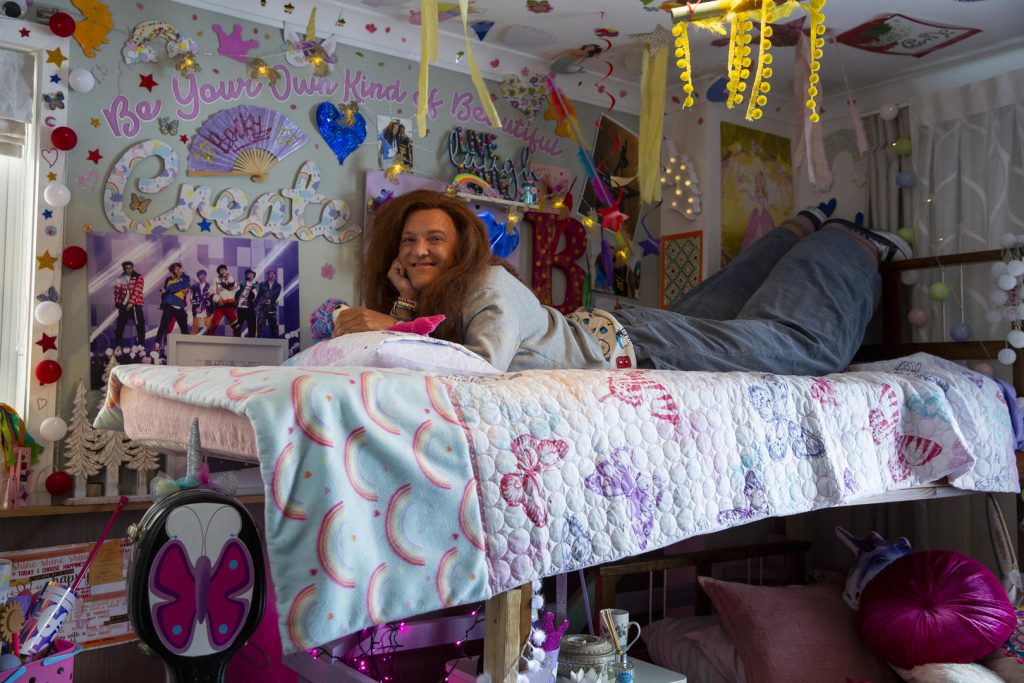 Becky!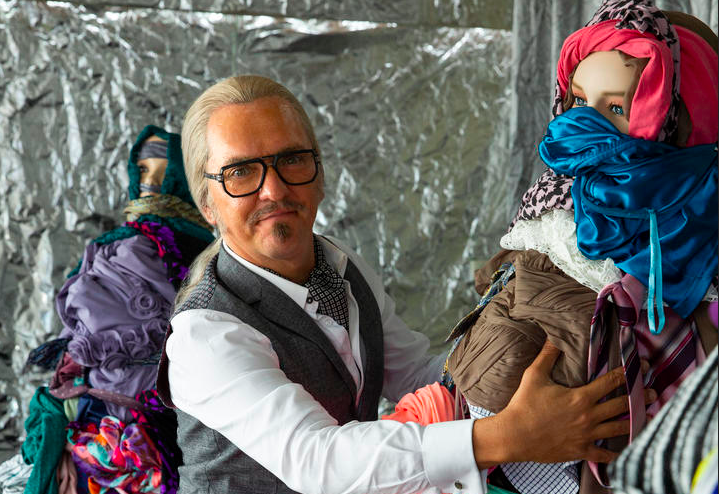 Keith!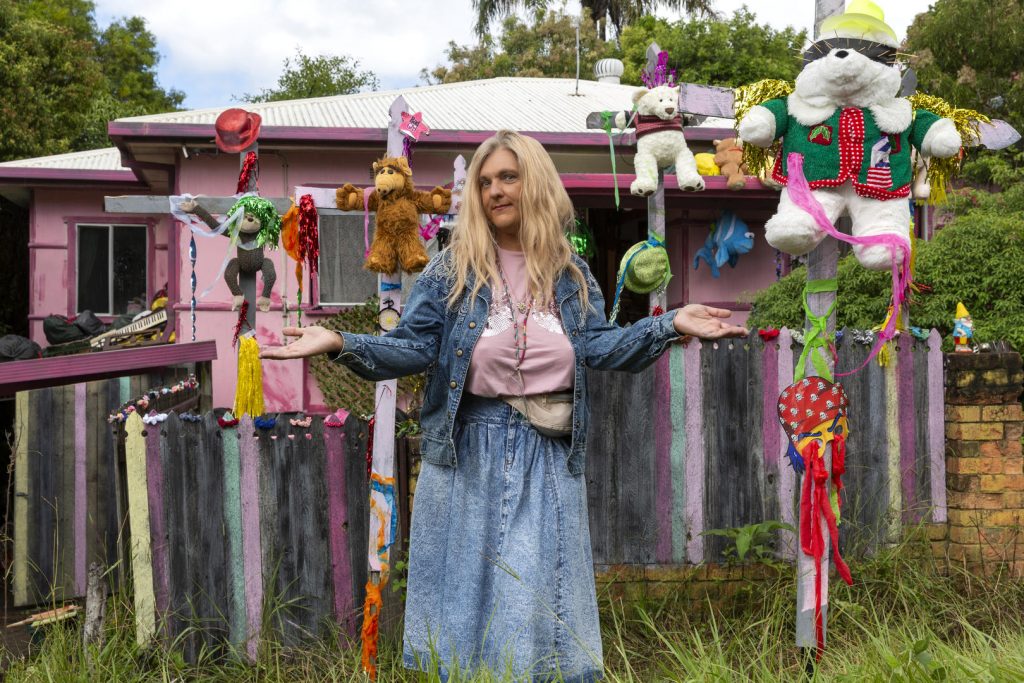 And the hording former porn star! Where does he come up with these crazy – or should we say crazeeee – characters?
Okay, so none of them are in blatantly obvious blackface as far as we can tell… though Jana and Becky are definitely looking extremely borderline. But that's not to say Lilley's comedy won't be getting a little dark. We just have one question*: when they say "AUSSIE COMEDIC GENIUS CHRIS LILLEY IS BACK — AND HE'S SIX TIMES AS FUNNY" what is he meant to be six times funnier than?
Because if it's bowel cancer or a surprise firing at work, that's a pretty low bar.
*edit* Oh joy, we found the trailer:
*we have so many questions