Sadly no, not this guy: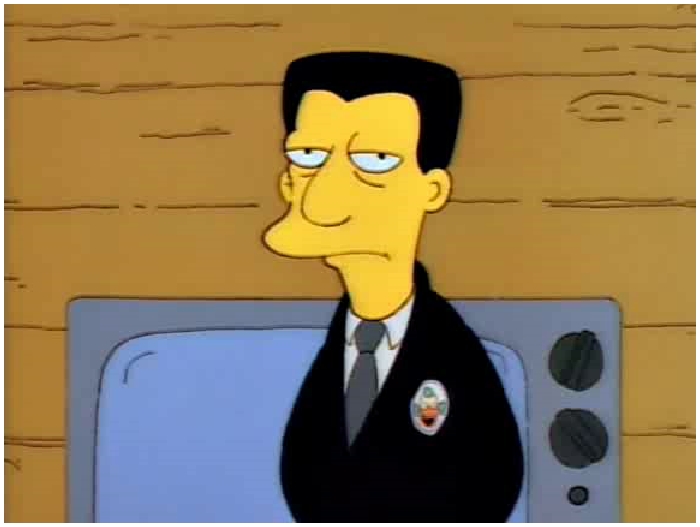 Here's the scoop:
Stephen Curry is playing the curmudgeonly lead character who moves in with his daughter and her boyfriend in Mr. Black, a sitcom commissioned by Network Ten.

Created by Adam Zwar (Squinters, Wilfred, Agony) and co-written with Amanda Brotchie (Squinters, Lowdown), the eight-part series is being produced by CJZ and directed by Brotchie and Clayton Jacobson.

Nadine Garner (The Doctor Blake Mysteries, City Homicide) is Mr. Black's estranged wife Rowena with Sophie Wright (Kinky Boots) as their daughter Angela and Nick Russell (Winners & Losers) as her sensitive, new-age boyfriend Fin. The other series regular is Paul Denny (Lowdown) as a character named Malcolm.

CJZ MD Nick Murray tells IF the idea for the sitcom came up while Zwar was developing another project with CJZ's head of entertainment and comedy Damian Davis. The CJZ creatives loved the concept of the lead, a former sports journalist who insists on being called Mr. Black, being forced to move in with his daughter and her boyfriend due to ill health. Much of the humour turns on the fact that Mr. Black despises Fin and does all he can to try to break up the relationship.

Ten's head of comedy Paul Leadon said: "It is a delight to be working with Adam and Amanda. They are an incredibly strong creative duo. Throw in Stephen Curry, Nadine Garner, an amazing cast, plus the team at CJZ and we have all the ingredients for a very special narrative comedy."

Screen Australia and Film Victoria are investors in the production which is shooting in Melbourne.
The best part of these stories is always the origin of the idea, because while they don't actually come out and say "we were laughing at this bit from The Simpsons and thought 'lets do a show about this guy'" –
– we all know that's pretty much what happened.
Because what's the alternative? That Australia's top comedy creatives "loved the concept" of a "very special narrative comedy" based around a "curmudgeonly lead character" making life hell for his more progressive offspring and her "sensitive, new-age boyfriend"?
You know, like Kingswood Country. A lot like Kingswood Country.
At least with our origin story they're starting out with a show that was funny.