Remember Tonightly?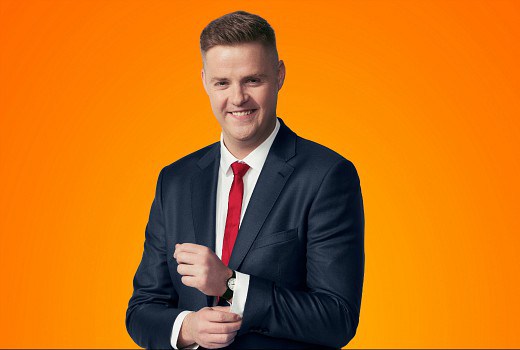 Yeah, it's been axed:
The ABC will not renew Tonightly with Tom Ballard beyond its final airing on 7 September. Attracting younger audiences requires bold approaches and we continually experiment with new content and new formats particularly on digital platforms.  We remain committed to exploring and developing projects that connect with different demographics.

Tonightly deliberately pushed boundaries to inform and entertain.  We are proud of the program and its role in supporting some of Australia's best emerging comedy talent. Our thanks go to the very talented team members for their hard work and dedication in producing a complex and cracking show in quick time, over some 150 episodes. We look forward to working with them again in the future. A special thanks to Tom for helping us to laugh, cry and sigh about the world.

It is now time for a fresh approach. The ABC will continue to develop innovative content on broadcast TV and digital services, through comedies such as Back in Very Small Business and Get Krack!n', and live shows such as the Splendour in the Grass TV special on Rage and the upcoming triple j One Night Stand and One Night Stand Up on ABC TV and iview.

Tom Ballard said: "Getting the chance to host Tonightly has been an absolute honour and privilege, even though we never got to be on Media Watch. I feel so proud of the 'work' we made and I feel so lucky to have been surrounded by laughter and stupidity for an entire year. My sincere thanks go to the brilliant Tonightly team, the ABC and the fans of Cory Bernardi."
Whether you liked the show or not – on the whole we did, though it had its problems – this is shit news with no winners. Well, maybe The Weekly, as now a show made on a fraction of the budget and with a fraction of the time will no longer be twice as funny as it.
But c'mon, take a look at the "fresh approach" the ABC is peddling in their very own press release: the return of Very Small Business – which is great but was last seen back in 2008 – and a bunch of music specials promoting a radio station. You'd think Tonightly was an embarrassing failure being axed two weeks in rather than one of the ABC's rare long-running comedy success stories – and even then touting these shows as a "fresh approach" is an admission that there is clearly nothing fresh about the ABC's youth programming.
As for exactly why Tonightly has been axed… well, the whole ABC Comedy channel project must be under a pretty heavy cloud if literally the only local content made for it is getting the boot. As a local program made for a minor channel its survival was always going to be iffy; as an Australian comedy program made without overseas money its budget was always going to be marginal. And at the ABC, axing popular (or even just "popular") youth programming in its prime is pretty much a tradition; bringing in the kids might be one of their goals, but you don't see a whole lot of youth at management level. So maybe getting a full year was all we were ever going to get of Tonightly.
Or maybe it's because the host had been under a cloud after indecent assault allegations and a recent sketch had gone out of its way to offend the kind of uptight people currently running the country. Hey, you just can't help bad luck.