SBS's much-promoted Homecoming Queens, a seven-episode series about two millennial women living with chronic illnesses, is currently available on SBS OnDemand. Why do we mention it here? Because it's been described as a comedy. Is it funny? No.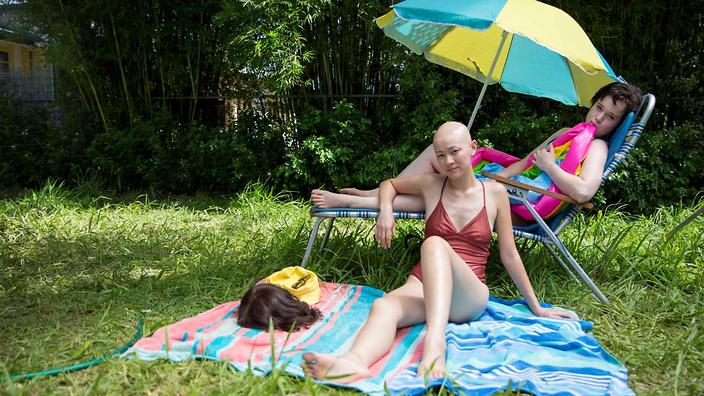 Homecoming Queens joins a few other recent millennial "comedies" (Please Like Me being the best known) in not feeling the need to actually be funny. What it really is, is a dramedy. And even then, the drama side is more towards the soap end of the drama spectrum, so this is as light-touch on the various issues it tackles as can be.
Chloe (Liv Hewson) is recovering from breast cancer, she has a job in a bra shop and she fancies this hot chick. Michelle (Michelle Law) has been in Sydney working in children's TV but has come back to Brisbane after she developed alopecia, and ends up moving in with old mate Chloe. There's a love interest for her too, a guy she knew from school, except she doesn't want him to know she doesn't have any hair.
Basically, this is all about dating, partying, falling for people you think are out of your league, friendship and dealing with life's challenges. This is about issues, not gags. And let's face it; if you want to tackle issues, cramming a load of gags into your show is probably going to prevent you from doing that.
As a nice little show you watch online, fine. As a nice little show about being in your 20s, or dealing with a chronic illness, fine. Hey look! She has cancer/alopecia but her life isn't over – there's a positive message there for us all, no matter how old we are. But this isn't a comedy. Please stop calling anything that isn't a gritty drama a comedy. Either that, or put some goddam jokes in!