If there's a genre of comedy that Australia doesn't make a lot of and probably should do a bit more of, it's animated comedy. Sure, we had Pacific Heat about a year ago, and Fresh Blood produced Koala Man, which is being made into a series, but that's kinda it. So, it was nice to discover Suspect Moustache, tucked away on SBS On Demand, a surreal animated sketch show which shows some promise.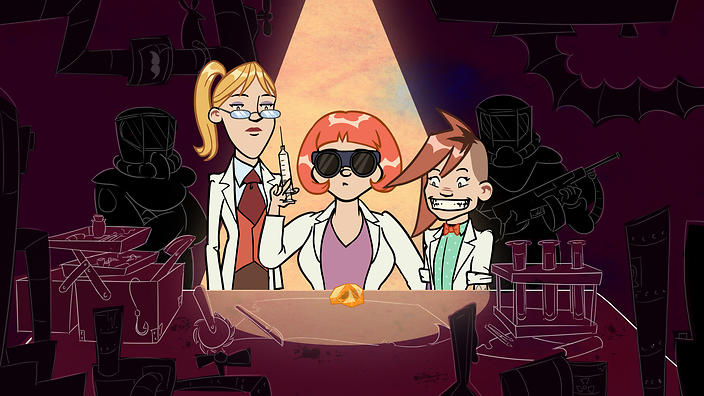 Made in 2015 as part of SBS's Comedy Runway new talent scheme, Suspect Moustache is a free-wheeling, fast-paced show full of high-concept, irreverent ideas. In one series of sketches, scientists clone Jesus, producing a new Jesus every day of the year…meaning it's Christmas every day, and zombie Jesus clones are taking over the world. In another series of sketches, Evolvo, the God of Evolution, intervenes in everyday situations and causes chaos thanks to his rigid application of the survival of the fittest doctrine. There are also a bunch of sketches which are parodies of TV shows and TV ads, so something for everyone, here.
Amongst the voice cast a few well-known performers, actor Aaron Pedersen (Mystery Road, A Place to Call Home) and comedian Demi Lardner, as well as Suspect Moustache's creator and writer Fabian Lapham.
Given that this show was made three years, it's probably safe to say we won't be seeing any more of Suspect Moustache, which is a shame as it's funnier and more inventive than many recent sketch shows. If you like animated shows from the US like Archer, or even the British magazine/comic Viz, you'll probably enjoy this.