We're currently living through an Australian topical comedy glut. There's not just one topical comedy on TV, there are two: Tonightly with Tom Ballard and the newly-returned Mad As Hell. That's two different shows giving their two different takes on Australia/Invasion Day, dual citizens in parliament, Malcolm Turnbull, and various other current affairs – actual consumer choice!
So, obvious question, who does it best? To which there's an obvious answer…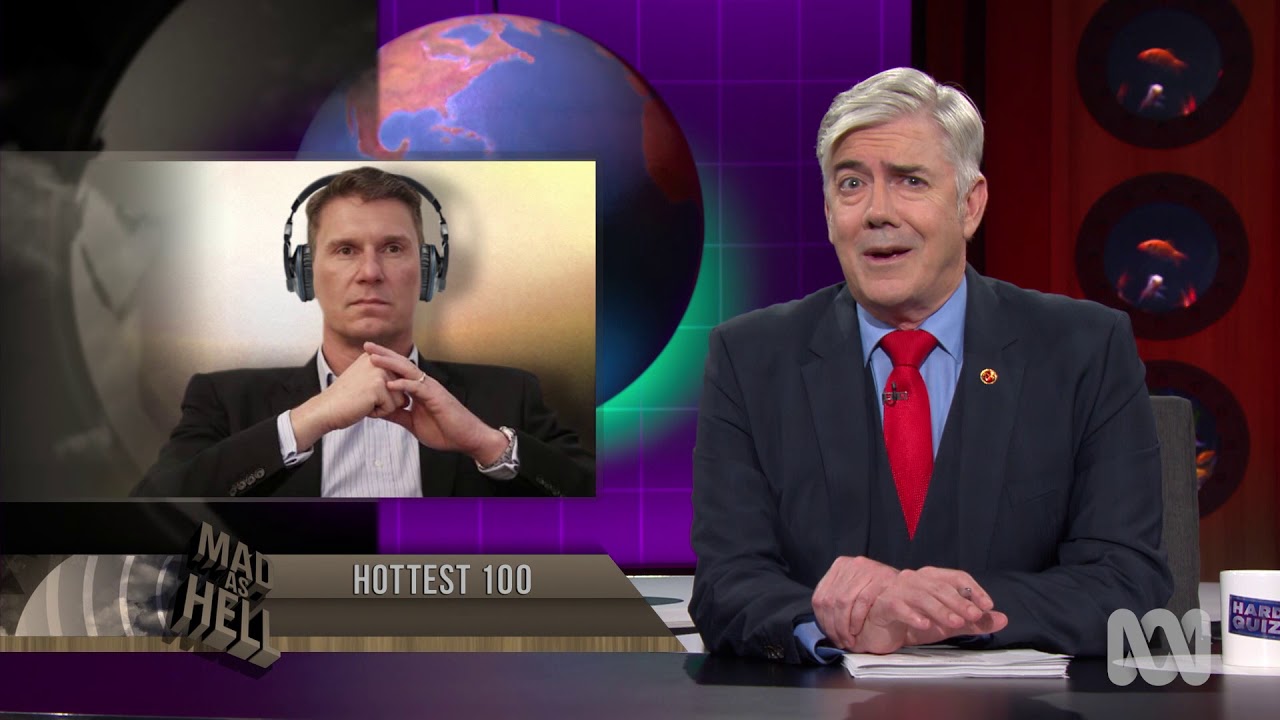 …or is there?
Clearly Mad As Hell is doing the sketch comedy side of things way better. The entire show is basically a half-hour news desk sketch, a rolling news desk sketch if you will. This means there aren't the great, juddering tonal shifts that you get on Tonightly… when it cuts from Tom Ballard's stand-up to a pre-recorded sketch featuring one of the cast doing comedy in a totally different style.
When Mad As Hell cuts from the Shaun Micallef host character reading a story to an interview, then on to the next story, and so on, it feels like a more cohesive show. Not just tonally, but in terms of overall quality. Mad As Hell feels like a show where material is written in a house style, and to a certain standard. It's the kind of show where material gets rejected, or re-written until it works – an attitude which even makes it into the show. When Micallef points out that that photograph of Barnaby Joyce isn't quite right, it's the cue for the team to cycle through about 10 different shots, the joke getting funnier the longer it goes on.
Meanwhile, on Tonightly…, parts of it feel like a first draft. Like there's an attitude that "It'll do". To be fair, the Tonightly… team have more material to write each week. On the other hand, that's not a good enough excuse.
Here's a tip, straight out of last night's Mad As Hell: if you've pre-recorded something that's a bit average, add something funny in the background. Some dead bodies floating down the river, for example. Sketch saved!
Tonightly…, though, intends to do things very differently to Mad As Hell. At least half the show is stand-up which sometimes has a serious point to make, for example – a perfectly reasonable approach to take when you're making topical comedy. And Tonightly…, it has to be said, does a pretty good job of expressing the real rage and frustration that many people, particularly young people, feel towards our politicians and the political process – who else is doing that on TV? Also: no knowledge of cult cinema is required to get the joke – you follow the news, you get the reference.
So, to the various people wondering why we're giving "ongoing soft support" to Tonightly… it's that we appreciate the difference between it and other shows, and think it's got something to offer. Even if it hasn't reached Mad As Hell's level of brilliance yet.