So, Aaron Chen Tonight ended last week. Tucked away on late night ABC2, it was a show that was easily missed, which is a shame as it's been one of the most interesting new comedies for years.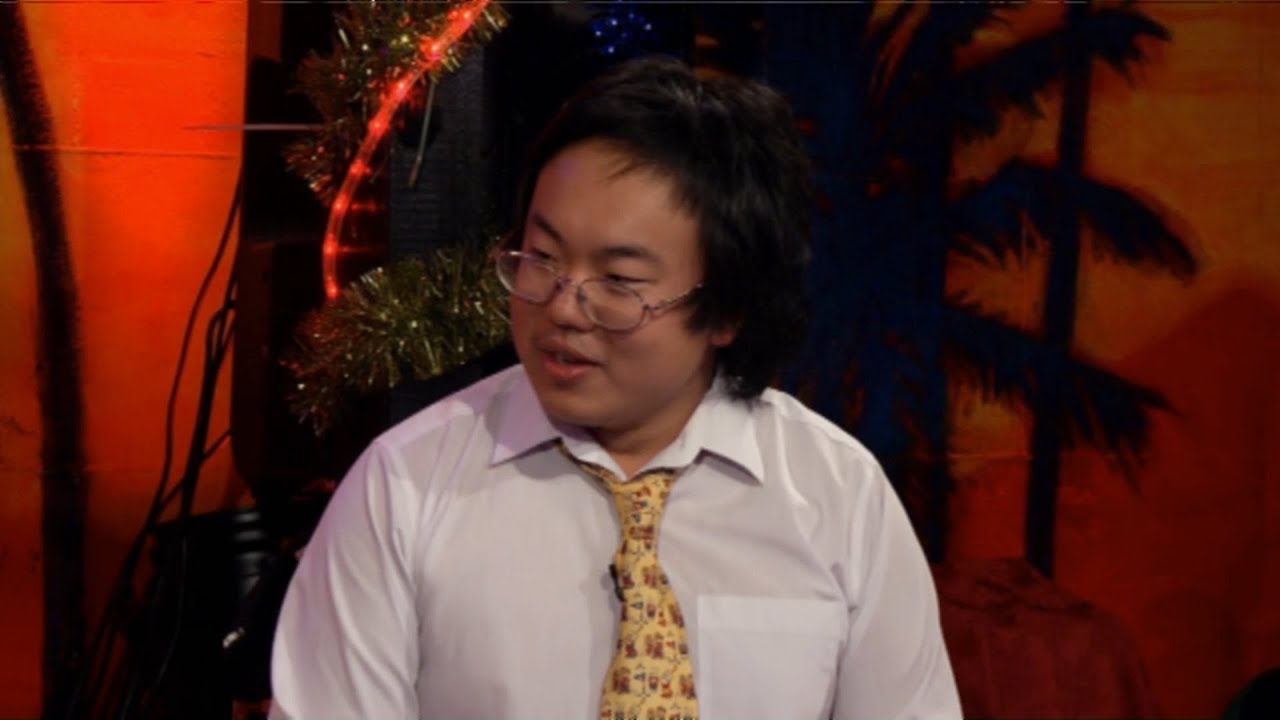 Filmed in a real-life comedy room in Sydney, this started out as a shonky local take on US-style tonight shows – complete with opening monologue, guest stars on the couch and interjections from regulars – mixed with sketches and filmed segments. And with a lot of the material clearly written in the days leading up to the show, it had a real seat-of-their-pants vibe to it. In fact, it's probably the closest we've had to a new version of The Late Show or an Aussie Saturday Night Live – raw, anarchic and a bit weird. What's not to like?
Except…and, sorry, here comes the but…it wasn't very funny. Because whereas The Late Show cast had worked together for years and were pretty good at writing decent material in a short amount of time, and whereas Saturday Night Live has always employed a crack team of writers who can churn out good material in mere hours, Aaron Chen Tonight had neither of these. Sure, the cast had an obvious rapport and a shared approach to comedy, but they didn't have a lot of experience of making this sort of show. And most of the time it felt like their material was the sort of stuff they could get away with in a small club, but wouldn't be material they'd perform at MICF or in Edinburgh…which means it wasn't really good enough for TV either.
To be fair to Aaron Chen Tonight, it was very deliberately on ABC2 where almost no one was watching, and by the end of its run it looked like it was starting to find its feet, but now it's ended. Possibly for good. Which is a shame, as a few more weeks could have resulted in something really good.
When Lorne Michaels pitched Saturday Night Live to NBC, an executive asked him "How long do you think it will take to get good?". Michaels replied, "About six weeks". "I'll tune in in week 6", said the executive. Which is all very well if you've got more than six weeks, and it's 1975 when executives had huge budgets and less worries, but not so good if you're Aaron Chen Tonight.
We'd like to see this show come back – it's got enough promise to justify a second series – but we'd also like to see it better and more topical. In a week when Australia voted for gay marriage and got into the World Cup, it would have been nice to see these referenced in Chen's material, rather than the cold weather which Sydney was enduring at the time the show was filmed. If this is supposed to be a US-style tonight show, shouldn't it be topical? Sure, Australia mostly sucks at topical comedy, but on a freewheeling show Aaron Chen Tonight anything might work.