Remember when Chris Lilley was funny? Yeah, us neither. Yet there's always room to fall further, as he's revealed with his latest "release":
It seems that for some literally incomprehensible reason Lilley thought now was a good time for this, when clearly "never" was a much more logical release date.
(yes, we know the original clip dates from years back. Why Lilley thought now was the right time to put this on his Instagram account is the big, big question)
This being 2017, everyone was extremely quick to inform Lilley that he was at best being a complete arsehole and at worse a total fucking racist who thinks making jokes about a specific dead child is a good idea, at which point the offending clip was taken down and Lilley started blocking anyone having a swipe at him. Thank god for screenshots: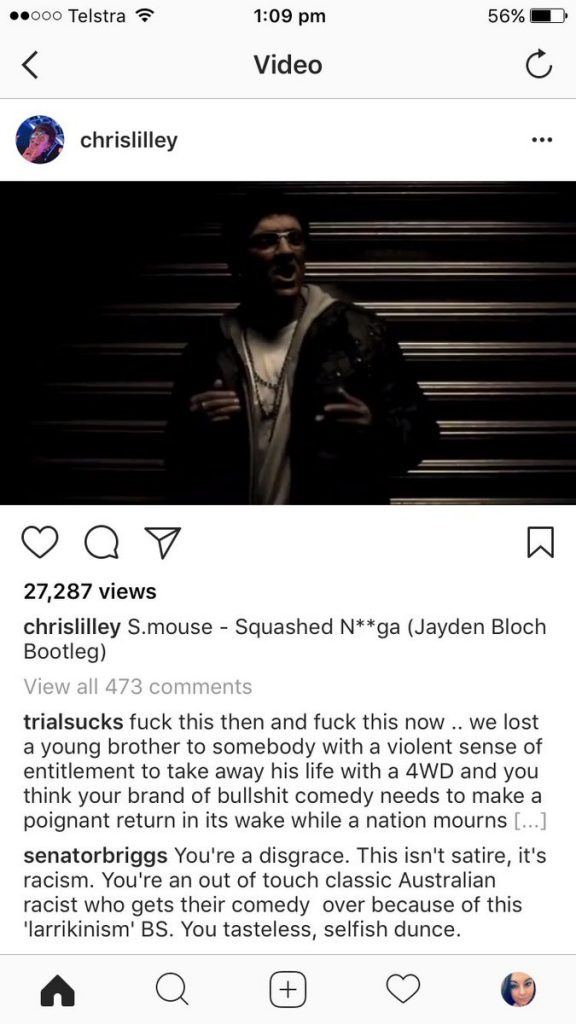 Seriously, even as people who've been calling out Lilley for being a terrible comedian for years, we just can't get our head around this. Does Lilley live in some kind of gilded castle cut off from all human concerns, so isolated from the world around him that he thinks this kind of thing is somehow a good idea? Or is he just a fuck?
Those ten year anniversary celebrations for Summer Heights High in September are going to be a lot more interesting than they were shaping up to be a few months ago…