It's not an exaggeration to say that Fisk is the funniest Australian sitcom for years. It also rates incredibly well, with more people tuning into Fisk than the World Cup.
Fisk has come in with over 1m viewers. The episode was up 59%, with 1,106,000 tuning in.

Not far behind was the match between the Socceroos and France, with 981,000 tuning in to the FIFA World Cup on SBS.
And this for a show which flies in the face of the accepted conventions of ABC sitcoms in 2022:
Feature likeable/relatable characters
Include moving/dramatic elements
Have the entire series arch lead up to a big bombshell in episode five which, in episode six, gets resolved and paves the way for a new series
All of which seem like good ideas and are pushed heavily by execs and screenwriting courses alike, except they result in every show feeling the same. And same doesn't equal funny.
Fisk, on the other hand, is a show written to get laughs. The characters aren't 100% realistic, although we've all met people a bit like them. And the show isn't trying to make some wider societal or satirical point, although it ends up doing that too (modern cafes, anyone?).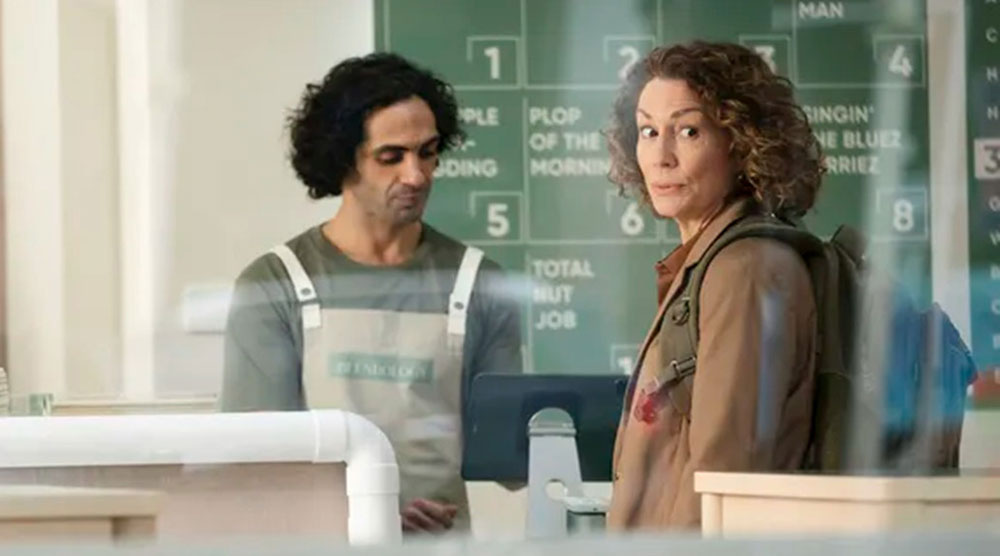 It's also not a show you're meant to feel moved by or where the sort of differences that are sometimes used as plot points become a thing. Yes, the main character Helen Tudor-Fisk (Kitty Flanagan) is probably neurodivergent, but that's not really the point. If anything, it's celebrated, as Helen's unwillingness to accept idiocy makes her the perfect voice of the audience.
Modern cafes are ridiculous. Roz (Julia Zemiro) and Viktor (Glenn Butcher) are ridiculous (and quite possibly neurodivergent in their own ways). Lots of people are self-centred and behave stupidly and unreasonably. And the only thing we can do is laugh about it.
But even as we laugh knowingly at the characters and situations – the signs in office kitchens, the arguments about who gets a toilet key, the protocols around staff birthdays, Roz's tone-deaf disaster charity and Viktor's over-zealous scheduling – the relatability isn't the point. We don't want to be friends with any of the characters. We just think they're funny.
And, really, that's all you need in a sitcom: some situations and characters you can laugh about. Helen success in the final episode was nice, but it was also kind of incidental. When Fisk comes back for a third series – and there's no reason to assume it won't – Helen's newfound success won't change things. She'll still have eccentric clients and mad colleagues to deal with. And as far as anyone who likes to laugh is concerned, that's absolutely fine.