One door closes, another door opens: Spicks and Specks has finished up (for 2022 at least), and now RocKwiz is coming back. Remember when nostalgia wasn't such a big deal? Those were the days.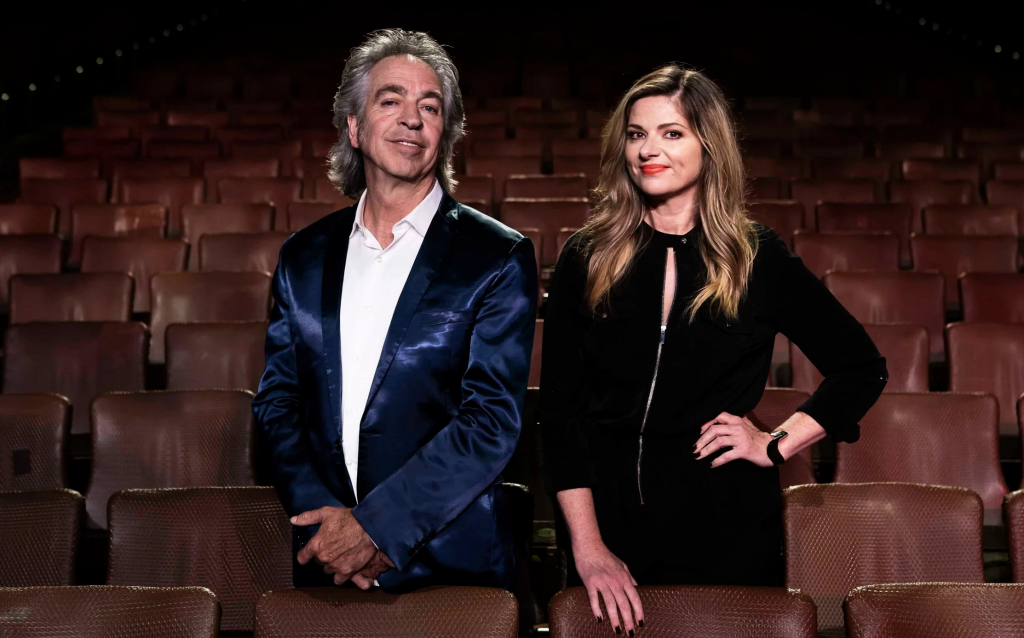 The RocKwiz return has a surprise twist. It's not coming back to SBS, where it aired for over a decade, but Foxtel, which is still operating despite general apathy.
Former SBS music trivia show RocKwiz will make a comeback in 2023 with new episodes commissioned by Foxtel after seven years off air.

Host Julia Zemiro, adjudicator Brian Nankervis, human scoreboard Dugald, and a new look RocKwiz Orkestra will all feature on a new look set in 30-minute episodes filmed in front of a live studio audience.

The new RocKwiz Orkestra will feature Peter Luscombe (Musical Director and drums), Clio Renner (keyboard and backing vocals), Bill McDonald (bass guitar), and Olympia (lead guitar and backing vocals).

Eight episode will see RocKwiz hosts and Orkestra joined by contestants and two surprise musical guests who will each perform solo before finishing the episode in the traditional RocKwiz duet.
This seems like one of those increasingly popular moves on Australian television where everything makes sense right up until you get to the part where the show is meant to attract an audience.
SBS axing RocKwiz made sense. They already had eleven years worth of episodes of a nostalgia-based music quiz that wasn't going out of date any time soon. Guess you can have too much of a good thing.
Foxtel bringing it back also makes sense. They need (cheap) local content as part of their licensing requirements, and this has a proven format and name recognition. Who knows? It might even attract a new subscriber or two.
Haha only kidding. Nobody's subscribing to their massively overpriced service for eight episodes of a quiz show. Maybe people will stream it. Maybe it doesn't matter if anyone actually watches it. It's back, take it or leave it.
At least when the ABC decided to bring back Spicks and Specks it was pretty obvious what they were doing. When it comes to light entertainment, the ABC has given up on trying to build an audience*. Now it's time to hold onto the viewers they do have, and that means nostalgia and plenty of it.
When Spicks and Specks began, Adam Hills was an up-and-coming presenter, Myf Warhurst was a credible music commentator, and Alan Brough was a working comedian who liked music. A typical line-up for a show on a network that still made new things.
Now they're all legacy characters, people who are on Spicks and Specks because… they're on Spicks and Specks. The show used to tap into nostalgia. Now it's nostalgia itself, a thing where the idea is that even new episodes feel like repeats.
The show itself has strengths and weaknesses – more weaknesses than strengths at 50-odd minutes, and it's not helped by the way Australian music (and music around the world) has moved away from the kind of band / performer driven product the show champions – but it's now a cozy slice of yesteryear no matter how relevant or successful the musical guests might be.
Any criticism would be beside the point anyway. This isn't the fun musical quiz people loved a decade ago. It's a hollow reminder of that show, 50 minutes of "remember when?" Even if it somehow managed to become a fast-paced and snappy comedy quiz – and it can't, because the original wasn't really that – it wouldn't matter, because the whole point now is to dwell on the past.
Let's put it this way: on the original, up-and-coming musicians were just "musicians". Now they're actively positioned as "young people", there to provide insight into a world the audience has left behind.
If only Spicks and Specks had stayed part of that world instead of clogging up this one.
.
*whatever you think of ageism on Australian television, the ABC giving their first late(ish) night talk show in years to 64 year-old radio host Fran Kelly is definitely some kind of statement as to where their priorities lie