What to think about this?
EXCLUSIVE:

TV Tonight hears whispers that Seven has a new sketch comedy in the pipeline for 2023.

Helium, recently founded by Mark Fennessy, is understood to be producing the new series, which has been running a Writers' Room in recent weeks. It has recently produced 6 Festivals and Last King of the Cross for Paramount+ with drama series Paper Dolls announced for 10.

Seven had a hugely successful run with Fast Forward from 1989 – 1992 followed by Full Frontal from 1993 – 1997. More recently series have included Housos: The Thong Warrior, Australia's Sexiest Tradie, Orange is the New Brown and Kinne.

Seven is also due to announce details of its upcoming Kath & Kim revival, believed to be a 20th anniversary special.
The big problem with this is that it assumes there's an audience for generic sketch comedy. And there may well be – it just hasn't been turning up for any of the many generic sketch comedy shows we've had this century.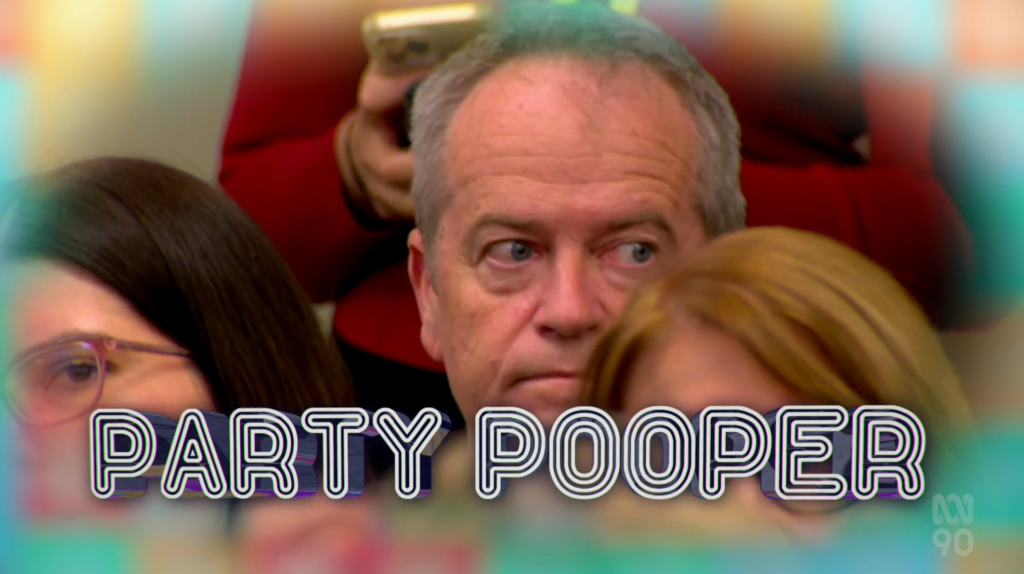 As a fun exercise, what was the last sketch show that was a hit simply because it was a sketch show? We're not talking something like Mad as Hell or The Weekly, which may contain "sketches" (definitely in Mad as Hell's case, kind of in The Weekly's) but is based on news and current affairs and features an already well-known host. We mean shows like The Big Bite, Wednesday Night Fever, Double Take, The Elegant Gentleman's Guide to Knife Fighting, and so on. You know, all the big hits.
(time passes)
(the ghost of Kinne can be heard in the distance)
The handful of sketch shows that have worked in this country since the glory days of Fast Forward and The Comedy Company have pretty much all been put together by a team with a solid history of working well together. Not a "writer's room".
You know what you get from a "writer's room"? Open Slather. That's not a good thing.
"But what about Saturday Night Live," we hear some random chump yell out. "They have a writers room and they've been going for a billion years". First: have you watched Saturday Night Live lately? It's barely a comedy on a good day. Second, they have (by local standards) a massive writers room full of the top sketch writers in a country ten times the size of Australia, and most of their sketches still suck.
Sketch comedy works when it's a bunch of talented mates working together. It doesn't need to be a lot of mates: Mr Show is a classic, and that was based around two people. But you need the energy and sense of fun that comes from people who know (and usually like) each other working together to create something funny. If you don't have that, all you have is the last thirty years of Australian sketch comedy.
But who are we kidding? Being funny isn't going to be the aim here: it's all about tapping into nostalgia. It may not feature a bunch of "familiar faces", but it'll be pitched as a return to the good old days anyway simply because in 2022 "sketch comedy" is the same as "variety" – a format people keep saying they want back but have no real desire to actually watch.
What people want is funny television. Restaurant sketches need not apply.