Well, it may not be a surprise, but it's definitely still a shock:
(the bad news here isn't the bit about there being a new season – keep reading)
As Micallef himself points out, he's pushing sixty – a perfectly reasonable age to decide to slow things down a little. Comedy is traditionally a young person's game, and while Mad as Hell has never really shown its age (unlike The Weekly, which often seems to have been born seventy), there has been the occasional moment in the last few seasons where the show has taken a noticeably older view of current trends. Not a bad thing! But a thing still.
More importantly for the non-Micallef segment of those affected by this decision, it does currently seem slightly more likely that we actually will get a real replacement for Mad as Hell and not just an announcement that the ABC remains committed to topical satire followed a year and a half later by a one-off special hosted by one of the original Chaser team. If absolutely nothing else, the new federal government should be providing the ABC with slightly more money; that's good, right?
But realistically, this is shithouse news on pretty much every level. There'll be plenty of time later on to discuss exactly what we'll be losing when we lose Mad as Hell: let's look at what we almost certainly won't be gaining.
Fresh faces? That'd be great… except that the ABC hasn't given space to any fresh satirical faces since they axed Tonightly, and that was more of a wacky tonight show than a scalpel-sharp dissection of our current social climate.
The ABC's current frontline satirists – both of whom you'd better believe are making a few calls to sound out support as you read this – are, to be blunt, not great at their jobs. Do we want more of them, or just people chosen by the people who gave us more of them?
The tiny possible upside to the whole "where are the young fresh satirists?" deal is that Micallef was a very unlikely pick for top satirist when he started out a billion years ago with Newstopia. What he was, was a very funny man with a number of equally funny friends who found themselves doing news comedy because that was the job(s) being offered.
So our suggestion to the ABC: find someone very funny and ask them if they'd like to make fun of the government, because otherwise Charles Firth is going to be involved.
Micallef goes on to suggest that all hope may not be lost: maybe Mad as Hell can live on without him. Get Kat Stewart to host: problem solved. But it feels safe to say that the ABC is not going to give a high profile hosting gig – because keeping the show but losing Micallef turns it into a hosting gig – to someone who isn't already a big name (could work, is Judith Lucy busy?), or part of the ABC's rotating roster of regular hosts (will not work).
This is a situation where Wil Anderson's Mad as Hell is not the worst case scenario, which should tell you just how bad this could get.
The other issue with keeping the show going is that, with all due respect to everyone involved, this almost never works. Remember the 2014 version of Spicks & Specks? The ABC (and SBS) trying to make movie shows work without Margaret & David? The (AFL) Footy Show staggering on for years past its prime once Trevor Marmalade got the chop? Every single thing Max Gillies did since The Gillies Report?
Giving (for example) Professor Ian Orbspider his own science series is both a crap idea and also the only kind of spin-off that might possibly be worthwhile. Much as we'd love to cling to the idea that Mad as Hell could go on without Micallef – because seriously, and we can't stress this enough, as things currently stand without it the ABC basically has no comedy content worthy of the name – watching any random episode will show you just how much of the show is just Micallef doing his thing.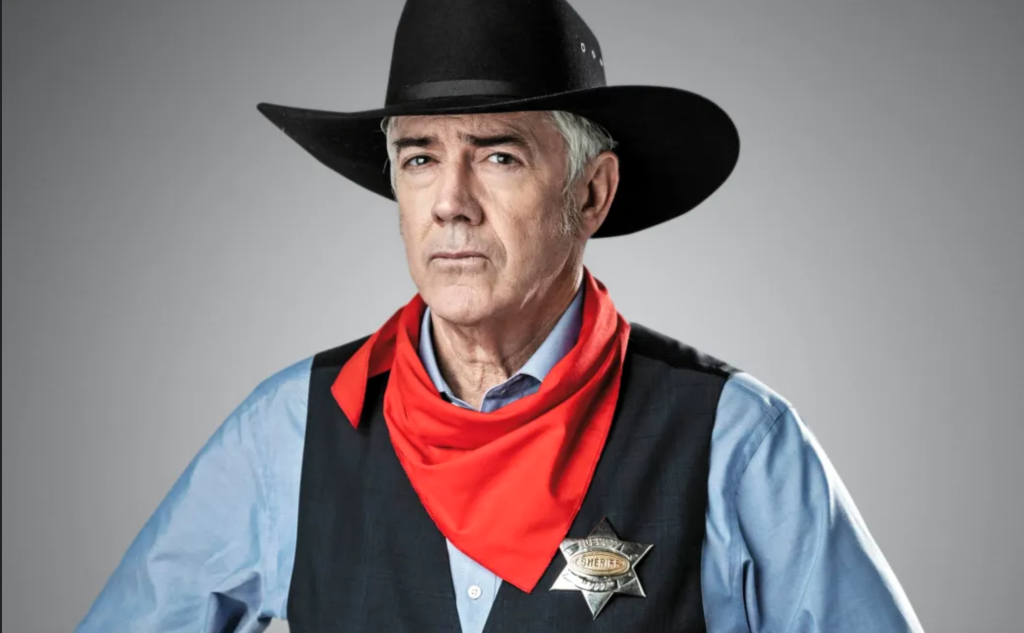 Cut all his bits out and you're left with a handful of sketches and maybe a few interviews where his persona isn't vital to selling the jokes. The rest of the team are excellent, and losing them from our screens would be a massive blow. But if their future isn't going to involve Shaun Micallef as host then they need to come up with a new format that will show them off to their best – not the same show only now with Tom Gleeson as host.
And while we'd love to agree with Micallef that there's never been a better time for him to first put on a hat and then hang it up, in the real world the ABC's comedy output has been in serious decline for a decade now and there simply isn't enough depth in their – or Australia's – current comedy roster for a decent replacement to step up.
Everyone out there (and we've been looking) is either an old hand who's failed to show the level of ability required or an unproven young gun who's main skill is networking on twitter. A big part of why Mad as Hell's brand of topical comedy worked was because it was put together by people whose idea of (sketch) comedy didn't come from social media: has Twitter ruined a generation of Australian satirists? We'll never know, but only because they might have been shithouse anyway.
Mad as Hell didn't come out of nowhere, but its replacement is almost certainly going to have to. You can point to half a dozen or more skilled and funny current comedy performers who in theory would be brilliant heading up a satirical program, and yet it's all too likely that any show fronted by them is going to have the training wheels on just long enough for it to get axed as a failure.
This is important to stress: whatever comes next shouldn't be some entry-level showcase for up and coming talent. The ABC definitely needs those, no argument: they also need a polished, professional product providing what is a central part of the ABC's core mission. Replacing it with a couple of (for example) Triple J breakfast hosts with their own twisted take on the news isn't going to cut it.
This was a day everyone could see coming. There should have been multiple ongoing opportunities for new talent to get the experience required to take over a top gig like this. There should be young comedians with multiple series under their belt champing at the bit for a seat at the big table.
Instead, there's nothing. And not a lot of time for things to turn around.