Press release time!
One holiday house. Eight love stories. ABC heats up Wednesdays in August with
Summer Love

The ABC is thrilled to announce that the new eight-part comedy series Summer Love premieres Wednesday 31 August at 9pm on ABC TV and ABC iview.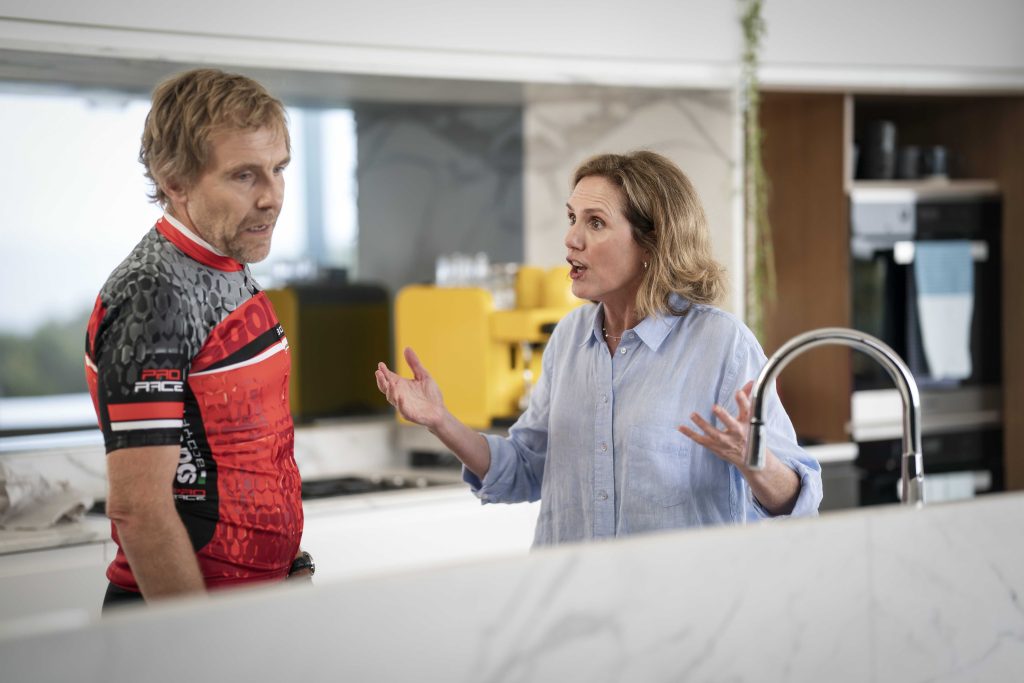 Created and produced by Upper Middle Bogan's Robyn Butler and Wayne Hope, Summer Love is a laugh-packed anthology of eight very different summer holiday stories. Starring an impressive line-up of Australian talent, including Miranda Tapsell, Patrick Brammall, Harriet Dyer, Nazeem Hussain, Stephen Curry, Sibylla Budd, Tim Draxl, Alison Bell, Bjorn Stewart and Annie Maynard, the only thing the episodes have in common is the setting – the same dream holiday house by the beach.  

Our Summer Love stories and characters include: old friends Jules (Sibylla Budd) & Tom (Patrick Brammall) & Jonah (Stephen Curry) & Steph (Harriet Dyer), who discover their friendship may have reached its expiry date;  surprise instant parents Kelly (Miranda Tapsell) & Craig (Richard Davies); aspiring rapper Imran (Nazeem Hussain) and his surgeon girlfriend, Nabilah (Sana'a Shaik), who grapple with Imran's  abandonment issues; chalk-and-cheese couple Luke (Tim Draxl) & Olly (Harry McNaughton), whose one-year anniversary brings a surprise interloper into their relationship; strangers Marion (Robyn Butler) & Eddy (Wayne Hope), who find themselves forced to stay together after a double booking; Charlie (Chenoa Deemal) & Zeke (Bjorn Stewart) whose trial separation is not going to get in the way of their annual beach weekend; sisters Hannah (Alison Bell) & Alex (Annie Maynard), who leave their chaotic family lives behind for a holiday recharge; and troubled teenager Frankie (Charlotte Maggi) is surprised when unknown visitor Trevor (Keith Robinson) suddenly arrives on the front lawn.
Some questions have been answered, but others remain. Will it be better than the ABC's last attempt at an anthology comedy, the Peter Helliar-driven rom-com series It's a Date? We can but hope so – especially as going by recent comments it sounds like Helliar has slapped a trademark on the whole "comedy anthology" idea.
"But we still hope it can get done because there's actually been a few shows that, to be honest, have taken the format and put their own spin on it."
So yeah, watch out Gristmill, you just might have stepped on some pretty powerful toes with this one.