What's the biggest thing in comedy right now? Nostalgia:
A few weeks ago, Seven broadcast another Hey! Hey! It's Saturday special, focusing on the Red Faces segment.
Spicks and Specks is coming back in August (although the ABC have accidentally already aired some episodes already).
TV Tonight and other media outlets recently reported that there's a new Kath & Kim 20th anniversary special coming soon.
Last Monday, fans of The Late Show celebrated 30 years of the program.
But is nostalgia for old shows a good thing? Aside from the obvious, that money and energy going into reunions and anniversaries mean less money and energy for new comedy, reunions and revivals can often be a very bad idea.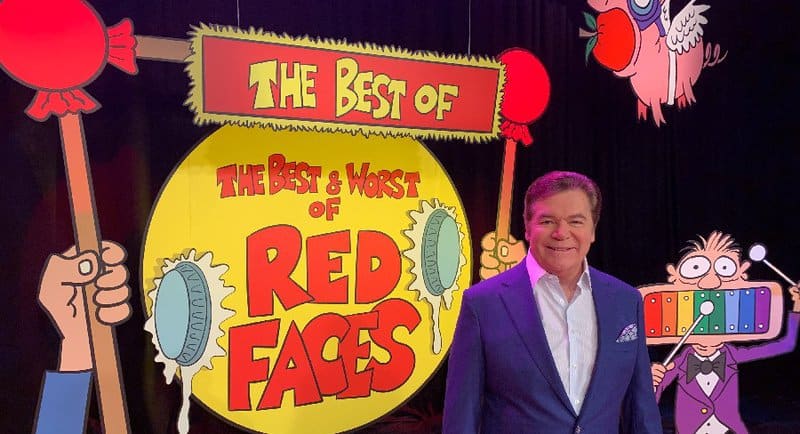 Hey! Hey! It's Saturday is the obvious example. The revived series (2009/2010) may have been popular when it started but it later sank in the ratings. An older audience, who loved and remembered the original series remained loyal, but those younger and less rusted-on drifted away.
The mistake Daryl Somers and the team made was to just make more episodes of Hey! Hey! without considering the need to update it for modern audiences. Who needed Phunny Photos, The Great Australian Joke or even Red Faces in 2009/2010 when the internet was full of this kind of content?
There was also a major failure to respond to social changes in society since the show's heyday. It may have been possible for white men to sideline women and make jokes about non-white and LGBT+ people back in the day, but this is not acceptable in the 21st Century.
A better outlet for nostalgia for Hey! Hey!, which also lowers the chance of broadcasting anything offensive, is the recent shows on Seven. Just present a selection of "classic clips" between chats with people who were on the show and voila! This is not to forget the sexist, racist and homophobic legacy of Hey! Hey! It's Saturday, but at least these more recent specials haven't added to it.
Even for shows which aren't problematic, like Kath & Kim, the announcement of a reunion can provoke a mixed reaction. Kath & Kim was a good show, so who wouldn't want to see it come back? Except, new episodes of a popular show from the past are always a bit disappointing (see Blackadder Back and Forth), even if they've had a major retooling (the Sex and the City sequel And Just Like That).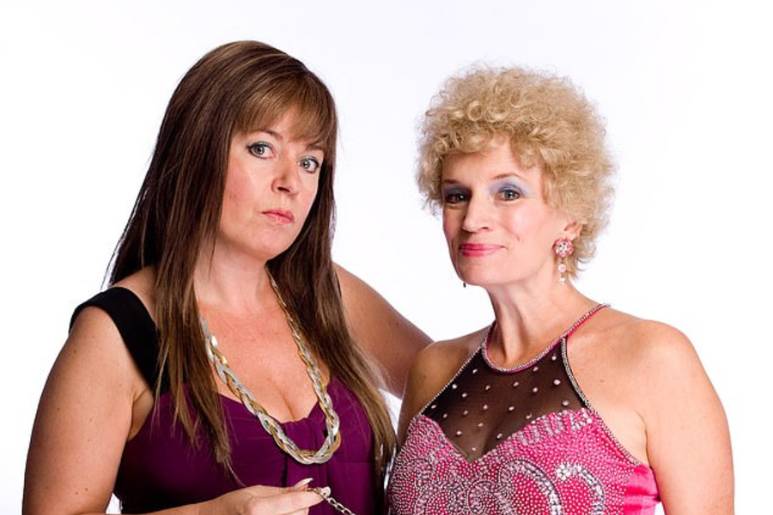 So, it was a relief to hear that the Kath & Kim special will also be clips-based:
Gina Riley and Jane Turner have reportedly shot 10 minutes of new footage for the show, which will run as a 20 to One style format of hits, memories and unseen clips from the vault.

A TV insider said: "The Kath & Kim project filming in Melbourne is a clip show. There is no deep storyline, no new episode.

"The conveyor belt of black SUVs outside the NEP Studio are celebrities who are there to talk about their favourite Kath And Kim moments."

Following on from news that Sonia Kruger and Celia Pacquola are amongst said celebrities, Collingwood's Mason Cox is also said to be in the mix.

Personally, I have faith this will draw inspiration from the Friends reunion rather than 20 to One, although it seems no studio audience.
The 30th anniversary of The Late Show was also largely clip-based, with the Working Dog team sharing a number of clips packages on social media. But it was perhaps a surprise that such an important and much-loved Australian comedy show was not celebrated more last week*. Its legacy, which includes Frontline, Martin/Molloy, The Castle, Crackerjack, Get This and Have You Been Paying Attention?, is surely one of the most impressive in Australian comedy. Worth a proper celebration, you'd think.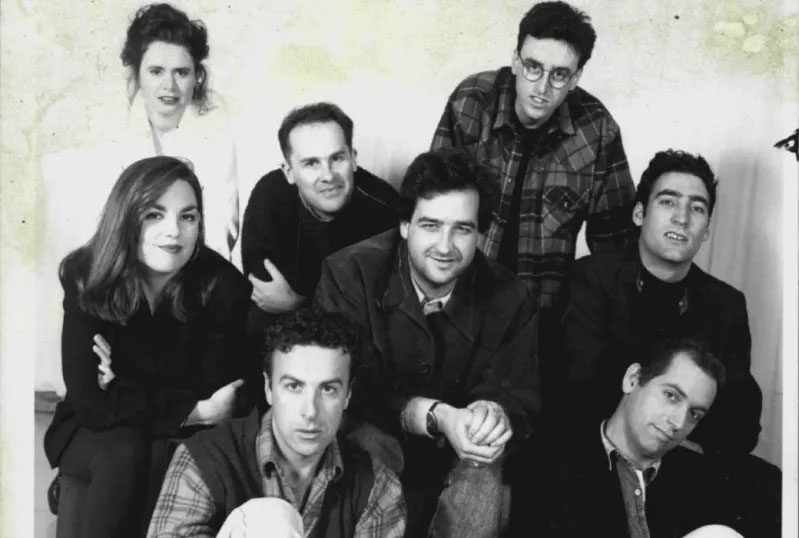 But a Late Show reunion special would have been hard to pull off, not least because the "Funnyman Feud" would have made Mick Molloy and Tony Martin's opening duologue pretty awkward. A better option would have been a documentary/special along the lines of the Friends reunion. It's a shame there wasn't the will from either The Late Show team or a broadcaster to do this.
On the other hand, various members of The Late Show team were out and about in the media last week, with Jane Kennedy offering some evergreen advice to anyone trying to emulate the team's success during an appearance on Sammy J's ABC Melbourne breakfast show:
Sammy: You all started together, Jane, as part of the D-Gen in the 80s, and you've all gone on to do so many different things, Frontline, Martin/Molloy, all the Working Dog shows that have come since. How important do you think The Late Show was in that career trajectory for all of you? Do you think all those things would have happened anyway, in different forms or on different timelines, or was The Late Show really the nucleus for some of that creative energy?

Jane: …We'd already come from a radio background before we did television…and we were a group of friends, so it wasn't like some television programmer plucked us all out of NIDA and WAPA and other sort of various institutes and put us randomly together. And also, the guys had done revues at uni…so you know that there's something organic there…

Sammy: You've just touched on a point… I've been put in the unfortunate position, many times more than I'd like, of being thrown together by producers into situations with others where the writers don't even meet the cast and I always say, well, the only truly successful comedy shows coming out of Australia have been when groups of friends have organically got together and built something up, and overseas as well, and it seems like people struggle to learn that lesson time and time again. But I always use Working Dog as the prime example of people who are friends, and it was a natural progression.

Jane: Well, I think you're friends because you're drawn together by the same interests and humour and I think any advice…and people come to us all the time and say 'How do I get started with what I do?'…and my advice always to people is, if you can, collaborate, find your peeps, find your soulmates and people who have the same sense of humour, and I think it's incredibly difficult to do things on your own, so it's amazing, you know, to be able to find some people you can collaborate with.
And while this wasn't the 30th-anniversary celebration of The Late Show that a die-hard Late Show fan would have dreamt of, it's extremely good advice. Let's hope the kinds of programmers and executives who often make the mistake of shoving a bunch of promising young people together and expecting comedy gold to result (hello, almost every sketch show from the last 20 years!) were listening.
* Having said that, other shows from that era such as The Comedy Company, Fast Foward/Full Frontal and The Big Gig, haven't been the subject of major retrospectives either, ABC 90 Celebrate!'s Big Gig reunion aside.