First out of the blocks and we're off with a bang. Australian comedy needed a kick up the bum after a lacklustre 2021 and Mad as Hell was just the show to do it. Or just possibly we were starved of a good laugh over the Summer of Omicron and we're wildly overreacting. You be the judge!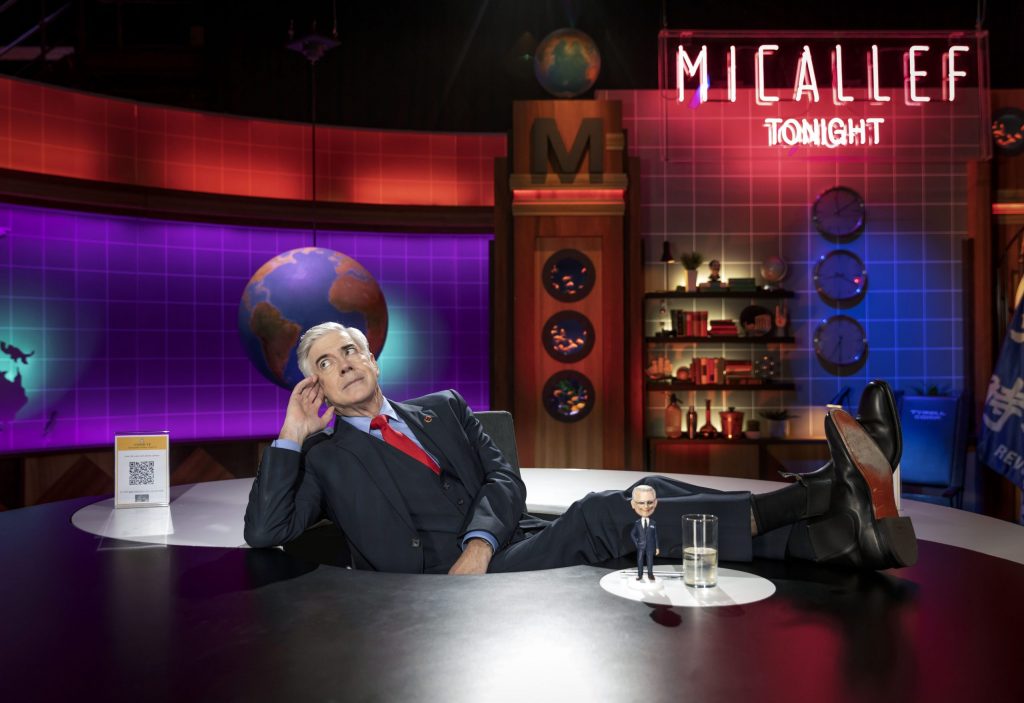 Any way you slice it, this weeks Mad as Hell was a strong return. Sure, we were promised an even handed look at Australian federal politics in the lead up to the looming election. But with the LNP busy exploding like a burning kitten in a fireworks factory – and with a legacy of incompetence, corruption, and general malevolence it's difficult to imagine anyone intentionally accomplishing, let alone being proud of – it's hardly surprising they bore the brunt of the comedic attack.
(Though that photo of a chunky Albo did inspire those at Tumbleweeds HQ to use the phrase "Chunky Albo". Let's move on)
One of the things Mad as Hell does well is keep the tone varied. That's a fancy way of saying it can be funny in more than one way. One minute you've got a grim montage of the LNP's failures set to a Scott Morrison voice-over talking about how important it is to make the right choice in a government. The next, Darth Sidious and a teenaged Enid Swink are battling using hand electricity and eye lasers. It's all funny; it all works.
(and the bit on the Zero Chance film festival was really just pointing out that the Zero Chance film festival is a thing that exists. Guess we've finally reached the stage where the current government is beyond parody)
There was a bit of house-cleaning going on in this episode too. While there were plenty of classic characters back on screen – including the portrait of Malcolm Turnbull complete with "smooth operator" soundtrack – at least two long-running gags were cut short with "we're not doing that". Sorry Kraken: guess you've got to go away before you can come back
At the moment, long running Australian television comedy is either firmly focused on a formula that works (HYBPA?) or flailing about so much it might as well be a new show each year (The Weekly). Mad as Hell has the best of both worlds.
Each year it returns refreshed, still doing the hits while throwing in enough new angles to keep the whole package well within its use-by date. It's always good to leave the audience wanting more; we've got to say twelve episodes a year isn't nearly enough.