Bert Newton's death over the weekend has seen a flood of tributes from those who knew and worked with him. He was a popular and much-loved entertainer who made generations of Australians laugh. Whether you remember him from IMT and the early days of television, The Don Lane Show, Good Morning Australia, 20 to 1, stage musicals like Wicked, or the multiple times he hosted the Logies, he's no doubt a man you remember with great affection. His passing also brings to an end that unique fusion of variety and comedy that dominated the first couple of decades of Australian television. And a style of television that we are unlikely to see again.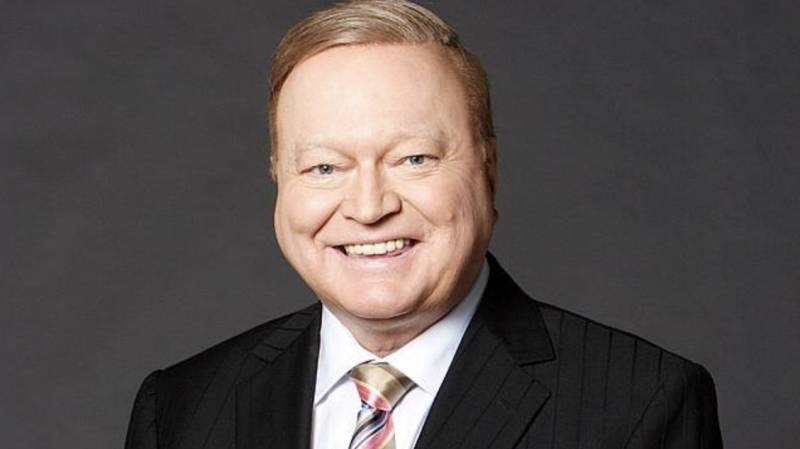 Comedy and entertainment programs these days can sometimes seem over-polished and soulless, but the early years of Australian television were very different. TV was new and irreverent, there was a lot of experimentation, shows were broadcast live and things went wrong all the time. These were the perfect conditions for both seat-of-your-pants thrills and comedy. No wonder the pubs emptied when IMT came on.
In this era, presenters had to be able to handle anything, as the infamous beer skulling clip, popularised by Tony Martin on The Mick Molloy Show, reminds us:
Newton's ability to cope with anything made him the perfect host of the Logies too. Yes, the show was scripted and glitzy, but it also featured a room of increasingly drunk show business people plus bored (and occasionally stoned) overseas guests. There are heaps of clips going around of classic Bert Logies moments. What they show is how unflappable and quick-witted he was in the face of whatever came at him.
But Bert Newton was also more than happy to allow himself to be the butt of the joke. From the 1970s onwards, he started to lose his hair, leading to running gags on The Don Lane Show about his costly hair replacement surgery. In his later years, he took it one step further, doubling down on his baldness and appearing publicly without his toupe. In the world of show business where looking good is part of the job, this took a certain amount of guts.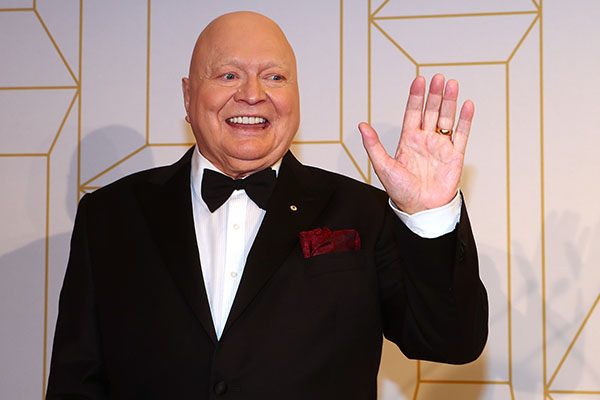 Some of what Bert Newton did was of its time, such as appearances in drag or as a grotesque Demis Roussos. But Newton was also someone who moved with the times and encouraged younger generations to follow their own particular comedy star.
Mick Molloy (him again) was welcomed onto Good Morning Australia, despite disrupting it wearing only his Bart Simpson underpants.
Rove McManus described Newton as "a mentor and friend":
And Julian Clary said appearing on Bert's show was "always a highlight of visiting Australia".
Good Morning Australia, the show Clary is referring to, was a show that could only really have worked for so long with Bert Newton at the helm. Australian television has had countless iterations of the early daytime TV format, where celebrity interviews and musical acts often seem to come second to advertorials about hair removal solutions, but Good Morning Australia was different. Bert was not only great with his showbiz guests – a witty, insightful, and knowledgeable interviewer – but could make the advertorials bearable, sometimes even entertaining.
Bert Newton was a great all-rounder, a man of enormous energy, class, and versatility. In many ways, he was the ultimate Australian television personality: a man who connected with multiple generations and keep them entertained right until the very end.