It was announced this week that Josh Thomas' Everything's Gonna Be Okay has been axed, with Thomas quoted on Variety as saying:
Freeform has been a dream to work with — so cool and open and sincerely progressive…I'm so grateful we got a platform to make this show. I love them and they are obsessed with me, I hope we get another chance to work together.
…which may well be the funniest thing Josh Thomas has ever written.
It's certainly the most delusional. Who the hell makes it sound like the axing of their show is a good thing? And who the hell thinks anyone would believe a statement like that anyway? If Thomas had wanted to end Everything's Gonna Be Okay, he'd be quoted as saying that he felt the series had reached its natural end, or whatever. But no, he's talking up how everyone down at the company who's just axed his show loves him. Of course, they love you, Josh. Of course, they do.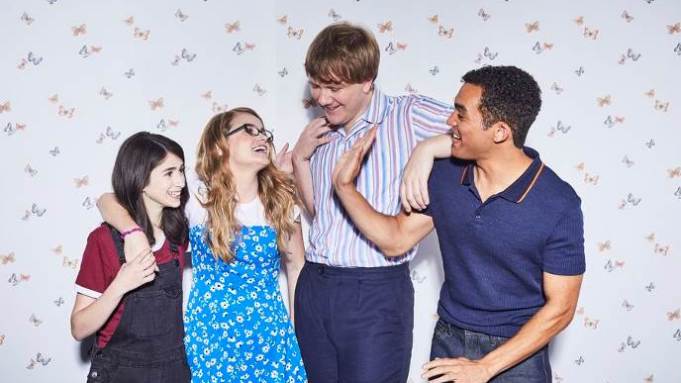 Having said that, the axing of Everything's Gonna Be Okay is undoubtedly a good thing. The show wasn't funny, contained almost nothing in the way of plot or interesting characters, and generally struggled to hold the audience's attention for more than about 10 seconds. It's baffling how it made it past the pilot stage let alone to 20 episodes.
Even the one thing it had going for it – the positive portrayal of neurodivergent and sexually diverse characters – barely seems to have been worthwhile. Sure, it was a breakthrough in television, but it's also the kind of breakthrough that will be forgotten the second a far, far better program comes along which positively portrays neurodivergent and sexually diverse characters in a way that's entertaining and funny.
As for Josh Thomas, he'll no doubt keep ploughing on. Indeed, he is probably already hard at work on an entirely new concept for a show in which he will play a dull gay man dealing with various issues who somehow manages to get hot boyfriends despite being a pointless whinger who somehow doesn't need to work in order to maintain his quirky and affluent lifestyle. This new series, which will be vastly different to Please Like Me and Everything's Gonna Be Okay, will be talked up as ground-breaking on cool American websites until someone checks how it's rating and…bye-bye! And so the cycle will begin again, with no one having learnt a damn thing.