Where do you go after you've done the most-acclaimed stand-up show in years? Many comedians would be tempted to try and do it all again – same style, similar issues – but Hannah Gadsby, wisely, has taken her new show Douglas (now on Netflix) in a different direction to Nanette. This has turned out to be a good move.
Gadsby jokes at the start that this is her "difficult second album". Except it's not, it's her 10th big stand-up show. And boy does the experience of doing those ten shows shine through in this.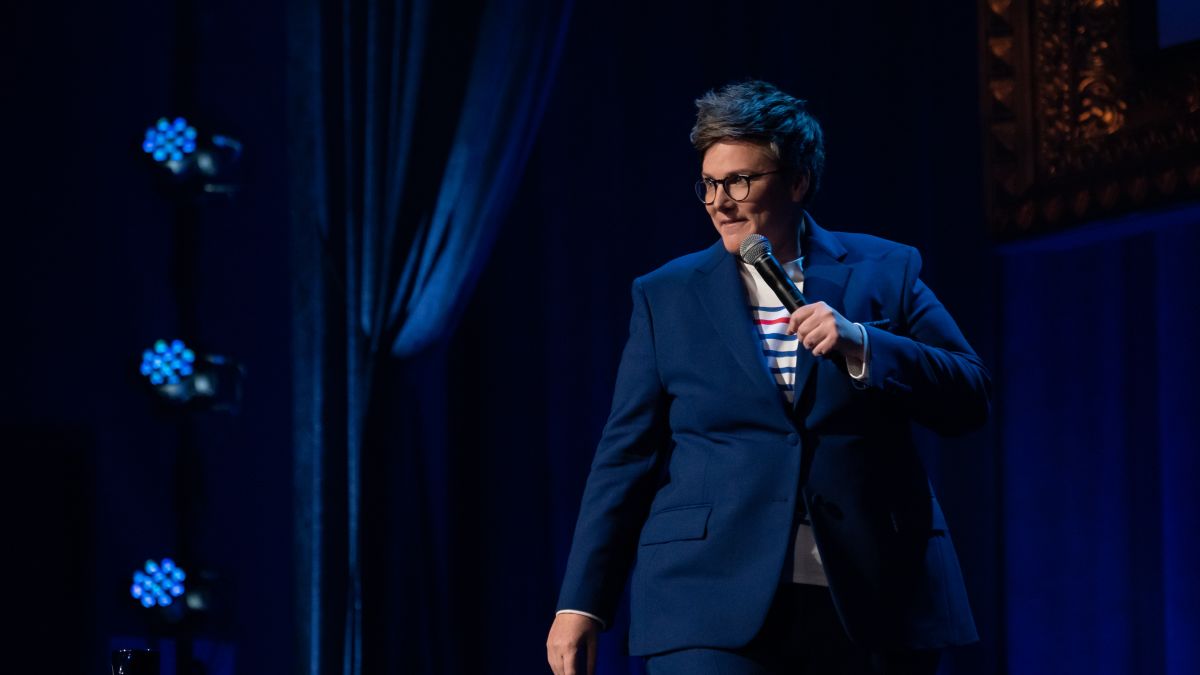 Douglas is as funny and on point as Nanette but it's also about lighter topics (sort of), with as much of the humour coming from Gadsby playing around with form and structure as it does from great material about real experiences.
Gadsby, who takes such delight in surprising audiences with abrupt 180 turns, is clearly having a lot of fun as she first signals material that she will later call back to, and then, long after we've all forgotten about her signalling, does the call back to huge laughter and applause. The look of joy on her face as the audience falls about is as wonderful as being in the audience and appreciating the joke and the call back. Gadsby really is the master of getting her audience to do exactly what she wants them to – and we love it.
Unlike Nanette, which was a very personal reckoning about abuse and misogyny, Douglas takes great joy in revealing that Gadsby has autism, a condition she's comfortable with. For her, it's a relief to know why her brain is different. She finally understands herself.
Douglas is stand-up about loving who you are – and a showcase for the (comedic) benefits of having autism. Like how spending hours obsessing over minor things can lead to some interesting and funny discoveries. And how spending (what I'm guessing was) weeks and months honing the contents and structure of this set can result in a brilliant and surprising stand-up show.
The amount of care and attention that Gadsby's given this show is rare in all but the very best of the big stand-up shows. And while comedians and audiences have quite rightly mourned the loss of the Melbourne International Comedy Festival this year, it's worth asking how many of those cancelled shows would have been honed to the level of slickness that Hannah Gadsby's achieved in Douglas? And how many would have been just an hour of whatever material the comedian could generate in time?
Perhaps this lockdown, and the brilliance of Douglas, will give more comedians the time – and the urge – to work on honing their cancelled shows. There's no great secret as to why Hannah Gadsby's a world-famous comedian after all: she's just spent a lot of time making her material as good as it can be.