The ABC's really been going for it in terms of podcasts lately, with CrossBread, a mockumentary about a Christian rap band, the latest audio comedy to be released.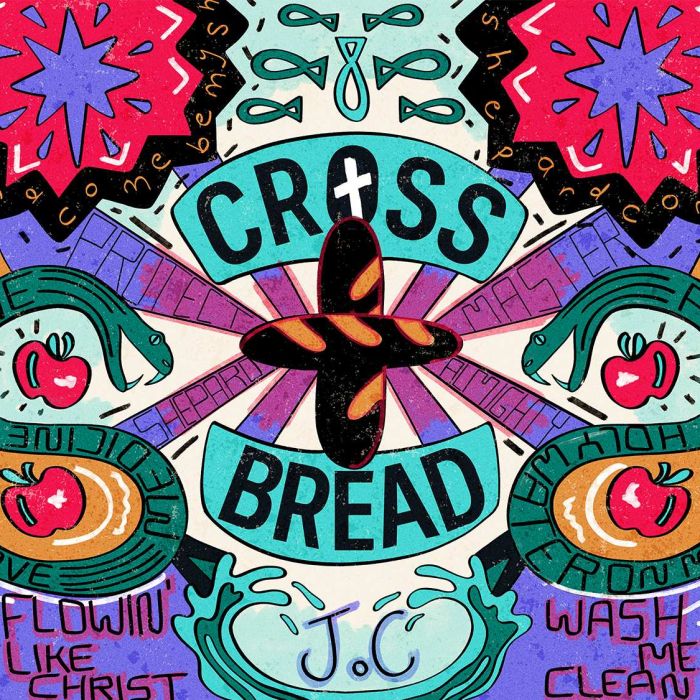 This kind of show used to be a rarity – those with long memories may remember 2010's The Blow Parade – but now, thanks to the rise of podcasting, there are heaps of them. In fact, we should probably expect even more of this kind of comedy with budgets shrinking and COVID-19 making TV production harder. Audio comedy is the future! Hooray?
CrossBread is a documentary about the Christian rap band CrossBread, who first appeared on the Christian music circuit back in 2015. Fronted by Josh (Chris Ryan) and Joan (Megan Washington), a brother and sister from Melbourne's outer suburbs, the band gained fame at the Hillsong-esque Firebrand Ministries, a mega-church fronted by cool priest "The Rev" (John Waters). CrossBread is told from the perspective of Ken Lim (Aaron Chen) the church's social media manager, who recorded many of CrossBread's rehearsal sessions and became their biggest fan.
In the first two episodes (released last Monday – there are four more episodes to come), we learn about the series of lies and financial difficulties which led to the formation of CrossBread and how the band shaped its act, adding sound man Pradeep (Sami Shah) on decks. We also hear a lot of their music (written by Ryan and Washington) which neatly parodies both Christian and mainstream pop music styles.
CrossBread (the mockumentary) isn't super hilarious but it has some good moments and the origin story of Josh and Joan forming band together is particularly funny. Aaron Chen's trademark deadpan comedic style also brings a lot to the narration and works particularly well when his character unintentionally parodies some of the presentation styles associated with American podcast documentaries ("I didn't know what to believe").
With four more episodes to come, it'll be interesting to see how this pans out. But scriptwriter Declan Fay (Ronnie Chieng: International Student) is always reliable and Kate McLennan (Get Krack!n) is coming up in future episodes, so it should be worth a listen.