One of 2018's better comedies was the three-part BBC radio series Australian Trilogy, based on Sarah Kendall's real-life experiences growing up in Newcastle in the 1980s. As a teen, Kendall was an enforced loner, stuck in a traditional but depressed industrial town where anyone different – especially a nerdy redhead girl – was always going to be picked-on and an outsider. As Kendall's reflected in her stand-up, she always knew she had to leave Newcastle, and it's this theme of being an outsider, of wanting more and of running away from social pressure and bullies, that underlies her new dramedy series Frayed.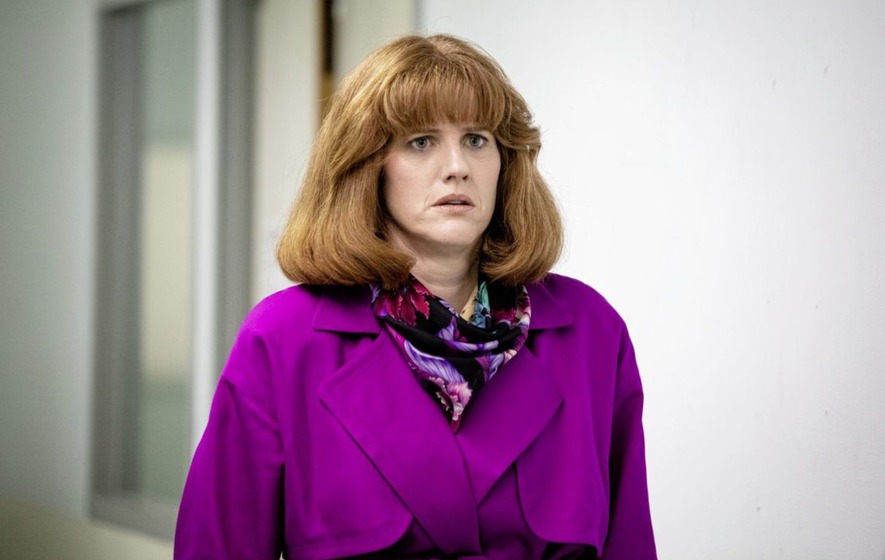 Frayed begins in 1988 in a mansion in a posh part of London where Australian-born Simone (Kendall) is called to a hospital where Nick, her rich British businessman husband, has been rushed. Simone quickly discovers that Nick has died, of a heart attack brought on by an evening spent abusing multiple substances and engaging in some niche and very 1980s sexual activities with a prostitute (Kerry Godliman).
Later, in a meeting with her lawyer (Robert Webb), Simone finds out that Nick's business activities have been less successful than she'd thought and that he's left her with nothing. Simone realises that she has little choice but to move back in with her Mum (Kerry Armstrong) in Newcastle, taking her confused, posh English kids Lenny (Frazer Hadfield) and Tess (Maggie Ireland-Jones) with her, where the three of them have to learn to live in a completely new environment – and to confront all the lies Simone has told. A big one being that she's really called Samantha.
As a first episodes go, this is very good, quickly establishing the main characters, setting up plots involving Samantha's family and old school friends, which will play out in future episodes, and perfectly balancing the comic and dramatic elements. And speaking of the comedy bits, they're actually funny in Frayed – a rarity in dramedies, where idiot characters doing something stupid is about as funny as it gets (hello SeaChange).
Partly this is down to really good comedic writing from Kendall and partly it's down to the excellent Australian and British cast who've been assembled. In the British scenes are not only Robert Webb (Peep Show, That Mitchell and Webb Look) but also Paul Putner (Stewart Lee's Comedy Vehicle), Sharon Horgan (Catastrophe) and Rufus Jones (W1A). And in the Australian scenes are not only Kerry Armstrong (who it's great to see not as ditzy Heather Jelly) but also Trystan Go (The Family Law), George Houvardas (Packed to the Rafters) and Diane Morgan (aka Philomena Cunk).
It's pretty rare from us to want to see more from a dramedy, but when a show gets the comic and dramatic elements right – and gives us the best depiction of the Australian/British cultural divide since The Adventures of Barry McKenzie – then, yeah, we're up for more.