Now on ABC iView and released in time for NAIDOC Week is KGB, a five-part short comedy series about indigenous cops solving a drugs case in the notorious Perth suburbs of Koondoola, Girrawheen and Balga, AKA the KGB.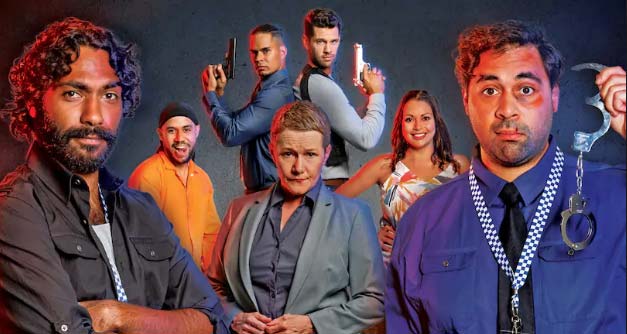 The makers of KGB, Perth-based Mad Kids, were also responsible for The Legend of Gavin Tanner (made as part 2016's Comedy Showroom season) and the iView-only Vice parody DAFUQ?. Neither of which were any good. And neither is KGB.
Think Housos but with cops in Perth. Jack and Nigel are promoted to junior detectives to work on a case sparked by a huge explosion at a meth lab in a suburban kitchen. Desperate to impress their boss (Genevieve Morris) and become full detectives, they try to outwit a rival pair of indigenous detectives who always seem to get it right. Can Jack and Nigel crack the case first?
To be honest, we lost interest fairly quickly. There's a lot of ponderous exposition in this show, which isn't that engaging, and a lot of high-energy gags and capers which either don't work well or move way too fast. It's unusual to watch a program which is both moving too fast and moving too slowly, but KGB has done that.
If you like the work of Paul Fenech then maybe this is for you. But if you don't, probably best to leave it.