An election between two vaguely outlined yet somehow completely self-assured white guys with no entertainment value whatsoever? Why weren't people calling this The Weekly election?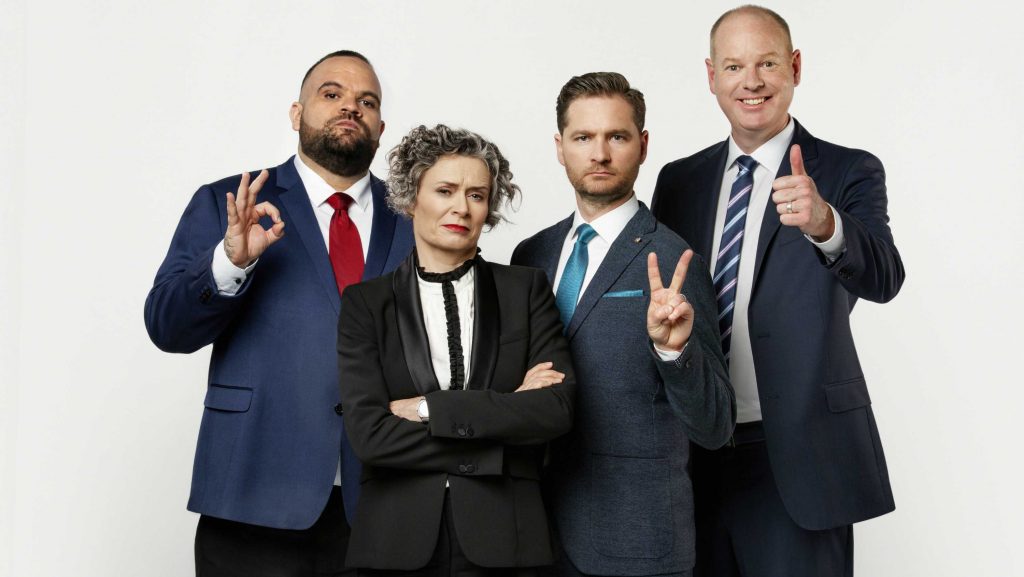 Oh right, because nobody in their right minds gives a shit about The Weekly.
And yet here we are, banging on about it yet again. Did you see that segment where they "parodied" You Can't Ask That only the questions were like "when will this shit show get axed"? Of course not, because nobody who watches The Weekly pays the slightest bit of attention to it. They can make jokes about being axed* because they know so long as they never offend anyone, they never, ever will be. Remember how every single season of The Weekly ends with Charlie Pickering defiantly proclaiming that it'll be back next year? That's a guy who doesn't need to vote because he knows the election's already been won.
Contrast this with Mad as Hell, which ends every season seemingly terrified that it won't be asked back – often with good reason, as the final show is usually reserved for giving the ABC the hardest kicking of all. And yet they do it anyway, because fuck knows the ABC deserves as much of a kicking as any other institution in this country. Mad as Hell is funny and actually knows what it's doing when it comes to political satire: no wonder the ABC is too afraid to put it on during an election.
The Weekly, on the other hand, was perfectly suited for this election, what with being utterly bland while still conveying a basic distrust of change that can only come from a host worried he might not turn quite so large a profit if the other guys get in. This was an election where the fine folks in power didn't want people to get excited about anything, because that wasn't what they were selling and surprise! Neither was The Weekly.
Instead, The Weekly is basically the embodiment of Small Target Comedy. It never stands out, never takes a stand, never sticks its head up to say something that might be awkward to the folks at head office. Remember how pretty much the only thing they did that got any attention was when Briggs had a go at a Pauline Hanson billboard? Wow, bold move attacking someone so right-wing they take votes away from the right-wing people who are actually running the country. Lucky you didn't attack a mainstream party billboard or anything, fucking ScoMo might have had to take his glasses off.
The thing that's often overlooked in this country when it comes to politics is that "more of the same" is as much a choice as anything else – it's just easier to make because it doesn't ask anything of you. And that's why The Weekly is the Liberal Party's comedy of choice: for all its posturing on the "big issues", it's a show that asks nothing of its audience. Not even laughter.
So when the ABC has the absolute shit kicked out of its budget over the next few years, they… well, obviously they won't have themselves to blame, because it's the Coalition who'll be ripping their guts out. But they will have made a concrete decision to help the Coalition get back in, because putting The Weekly to air during an election was a choice to support and promote a view of the world that aligns pretty much dead-on with the Coalition's main goal – to keep things exactly as they are.
That's the dark side of the ABC's constant push for "balance"; when both sides are the same, there's no reason to change anything. When things are as good as they can get, you'd be crazy to want to make a change. It's the kind of thinking that brings The Weekly back year after year.
No doubt that suits a lot of voters just fine.
*jokes about franking credits and TripleJ listeners voting for ScoMo, on the other hand, would only work if there was the slightest possibility that anyone could possibly think a couple of smug humourless entitled upper middle class real estate speculators were being ironic. Yeah nah.