As the 2019 Federal election campaign draws to a close, here's a rundown of the some of the election comedy specials you may have missed.
Newsfighters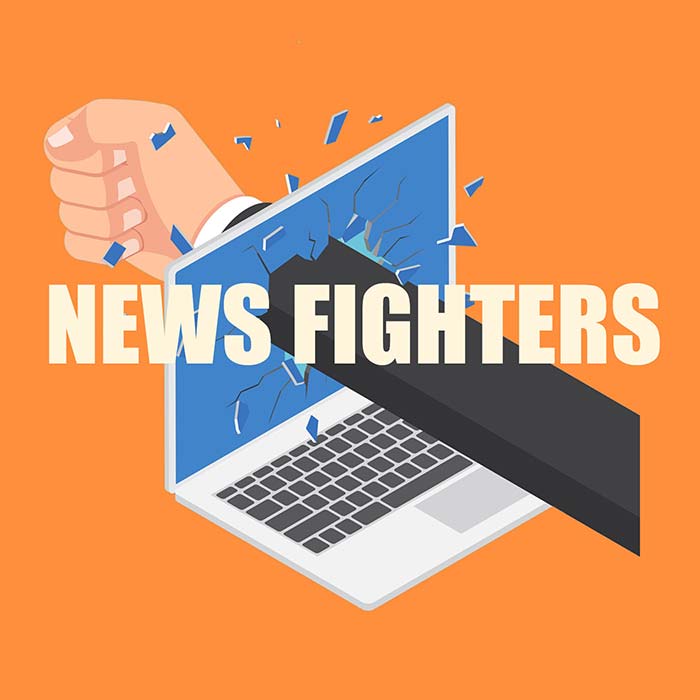 Ex-Tonightly editor Dylan Behan has been making the Newsfighters podcast for a few months, with some of his work turning up on Dan Ilic's A Rational Fear recently. Newsfighters is similar in format to American topical comedies such as Last Week Tonight with John Oliver, where a bunch of clips are used to punctuate comedic commentary on stories in the news.
Behan's election coverage has been pretty sharp, and while it's coming from a left-leaning/progressive perspective it isn't biased towards Labor or the Greens. And if anything, it's more critical of those parties than it is of the right-wing ones. Greens candidate and darling of the left refugee advocate Julian Burnside copped a serve for his misogynist manner and involvement with a dodgy-sounding members club, while Bill Shorten was the subject of a special parody biography video, playing on the fact that he's rather uninspiring.
Newsfighters is pretty good as a podcast but is less successful in its video version on YouTube. The picture quality of the news clips is pretty poor and at more than 10 minutes, it's way too long for YouTube.
Countdown to Glory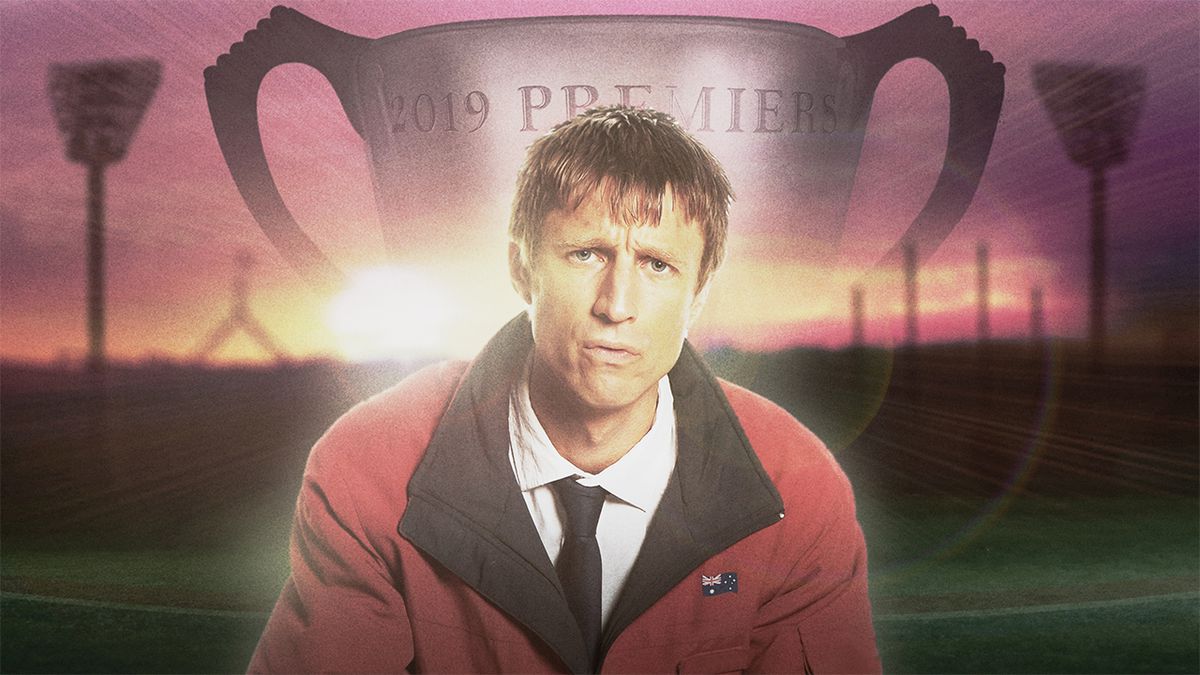 We reviewed Sammy J's Countdown to Glory last week, which follows Government Coach as he works with the Liberals in the lead-up to their campaign launch. Monday's episode on the campaign launch itself turned out to be a bit of a damp squib. Yes, there was footage of Government Coach at the actual Liberal party campaign launch…but he was mainly just hanging around. In fact, it made us sort of wistful for the days when The Chaser would gatecrash that kind of event and pull some wacky stunt – at least that was dangerous and had a sort of point to it.
One of this week's episodes of Countdown to Glory has looked at an Auskick-style programme for young leaders, where children are taught to kiss babies and spout banal clichés such as "The Prime Minister has my full support" to reporters. Another was a parody of the Brownlow Medal ceremony. Both were decent enough pieces of satire but like we said last week, the problem with this series is that it's purporting to be really topical but doesn't manage to be topical very often.
The final episode airs tonight.
Democracy Sausage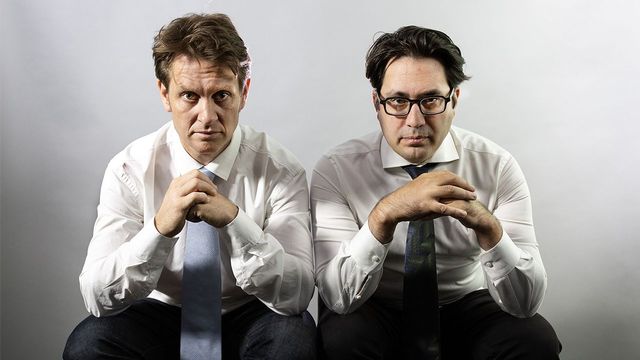 Speaking of The Chaser, as we recently were, Chris Taylor and Craig Reucassel have their own show called Democracy Sausage, a half-hour podcast available on the ABC Listen app, that's now been turned into a cheap and cheerful video production for ABC Comedy and iView. As videos of 27-minute-long chats about politics in ABC radio studios go, it's fine, but like Newsfighters, it's probably better in audio only.
Questions Without Notice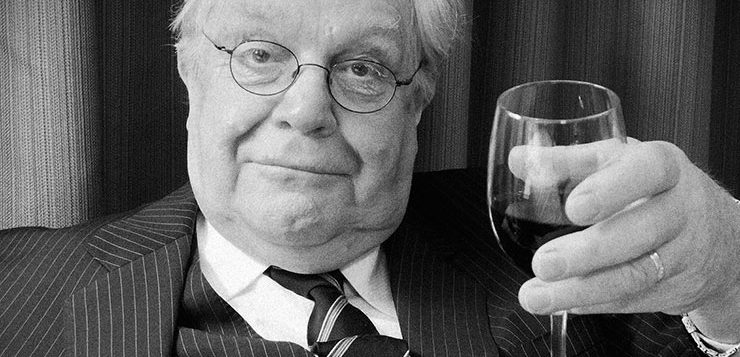 Bryan Dawe has released some election special podcasts featuring his Sir Murray Rivers character, who's recently been heard in a weekly ABC Radio segment. But in a slight twist, the Questions Without Notice podcast sees Sir Murray interviewed by Bryan, rather than rambling drunkenly into a microphone set up by a waiter at the Melbourne Club. Well, Sir Murray's still at the Melbourne Club, and still drunk, except Bryan Dawe's interjecting every so often with questions.
In the most recent of these podcasts, it's revealed that Sir Murray, like other Liberal party figures despised by the public such as Tony Abbott and Peter Dutton, "wasn't able to attend" the recent Liberal party launch. It was his dog's birthday, apparently.
One of the things we like about the Sir Murray character is that unlike some parodies of right-wingers, he's not the sort of character that actual right-wingers can embrace and make their own. He's everything right-wingers secretly know is wrong about themselves – he's elitist, he's sexist, he's a drunk, he's a fool and he has far too much money – the perfect personification of the Liberal party, basically – and a very clever creation.
The Weekly
In a move that sort of surprised us, The Weekly hasn't been churning out wall-to-wall election coverage every week during the campaign. They did, however, have a follow-up to last week's Labor leaders robot sketch in this week's episode: a sketch showing how a bunch of marketing people dreamt up the ScoMo persona.
It was a shit sketch, obviously, although not quite as shit as this week's Hard Chat, when even Tom Gleeson couldn't bring himself to ask Stephen Curry about why Mr Black is so bad.
So, if there was an election to decide the best comedy made during this election campaign, we'd chose quite a lot of things over The Weekly. Including this footage of 100 or so Richie Benaud impersonators urging the late Bob Hawke to skull a beer.