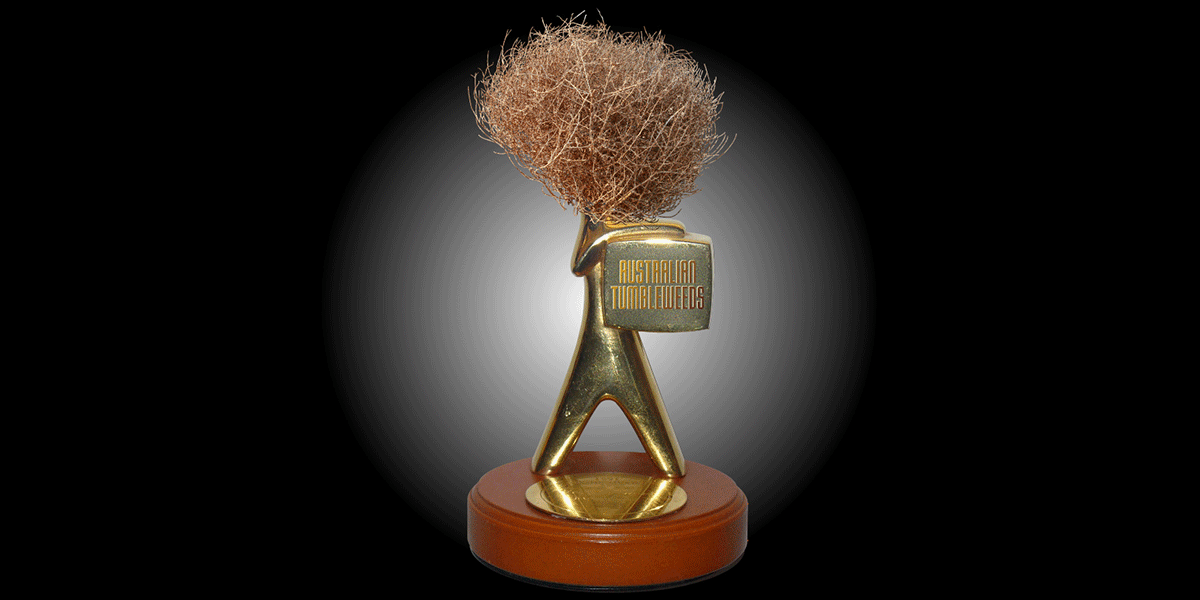 Voting is now open in the Australian Tumbleweeds Awards 2017! Now in its 12th "amazing" year, the Australian Tumbleweeds hails the failures (and occasional successes) of this nation's comic talent.
This year, we've decided to keep things interesting by adding a new category and removing an old one.
Your online voting form can be found here: https://www.surveymonkey.com/r/tumblies-2017
You have until midnight at the end of Friday 12th January 2018 to vote. Please only vote once. Full rules and instructions can be found with the voting form – please read the rules carefully!
The winners will be announced on or about Australia Day 2018.
As always, the official hashtag is #tumblies.